All-Star Games: Our First-Ever Team Tournament!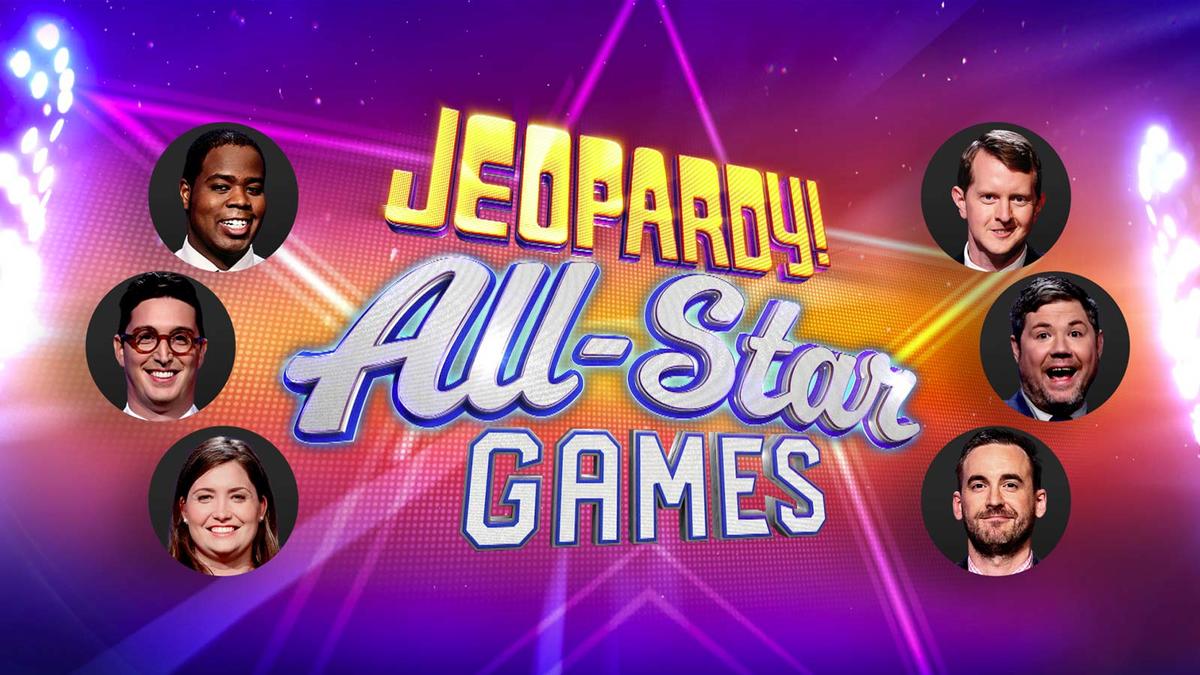 To celebrate Jeopardy!'s 35th season, 18 elite contestants will return to the show to play the game as it's never been played before: in teams! The first-ever Jeopardy! All-Star Games will offer fans the chance to see their favorite players join forces and compete in an unprecedented event that is sure to captivate audiences nationwide.

Who are the All-Stars? 

The contestants returning for the Jeopardy! All-Star Games represent the winningest and most popular players in recent Jeopardy! history. Six teams will be composed of three players each, with one designated team captain. The team captains are the crème de la crème:
Colby Burnett, Teachers Tournament winner (Season 28) and Tournament of Champions winner (Season 29)
Buzzy Cohen, reigning Tournament of Champions winner
Julia Collins, #2 in number of games won (20)
Ken Jennings, 74-game winner and most money won in regular competition ($2,520,700)
Austin Rogers, #5 in number of games won and most money won
Brad Rutter, undefeated in any regular or tournament competition, and most money won on any game show ($4,285,702)
The remaining team members include Leonard Cooper, Roger Craig, Jennifer Giles, Ben Ingram, Matt Jackson, Alex Jacob, Larissa Kelly, Alan Lin, David Madden, Pam Mueller, Monica Thieu and Seth Wilson.

How will teams be selected?

All 18 contestants will travel to Los Angeles for a live draft event Saturday, September 22. Hosted by Alex Trebek, the Jeopardy! All-Star Games Draft will be streamed on Facebook Live at 10 a.m. PT.

How will the competition work?
Teams will return to Los Angeles in January 2019 to compete against each other head-to-head. Each three-person team will designate one player to play the Jeopardy! round, one to play Double Jeopardy! and one to play Final Jeopardy! Teams will be eliminated based on point totals, with the top three teams competing for a $1 million prize in a two-day final.
How can viewers and fans participate?
In December, Jeopardy! fans will be able to participate in the Jeopardy! All-Star Games Fantasy League and sweepstakes, where they can draft their own three-person dream team to follow throughout the tournament, for the chance to win a trip anywhere in the world that Lindblad Expeditions travels.
When can I watch the Jeopardy! All-Star Games?
The tournament will air over the course of 10 weekdays from February 20 to March 5, 2019.
Visit and bookmark the All-Star Games Draft page to get more info and to see the team draft results after September 22. And be sure to sign up for our newsletter to stay in the loop for all things All-Stars!