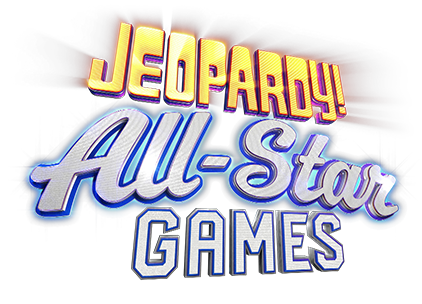 Watch the Draft LIVE on Facebook
LIVE DRAFT
9/22 10AM PT on Facebook
The first-ever Jeopardy! All-Star Games will offer fans the chance to see their favorite players join forces and compete in an unprecedented event that is sure to captivate audiences nationwide. 18 elite contestants will return to the show to play the game as it's never been played before: in teams!

Six teams will be composed of three players each, with one designated team captain.

This is where the excitement begins! All 18 contestants will travel to Los Angeles to participate in the Jeopardy! All-Star Games Draft to be hosted by Alex Trebek and streamed LIVE on Facebook, on Saturday, September 22, at 10 a.m. PT.

The live draft will also be the first major live webcast Jeopardy! has ever done! You won't want to miss this unique opportunity to see Alex preside over the action as the captains make their choices and the All Star teams take shape.
All-Star Contestants
The contestants returning for the Jeopardy! All-Star Games represent the winningest and most popular players in recent Jeopardy! history.