Big Wins Week 2: Alex With a Beard, Daily Double Fortune and More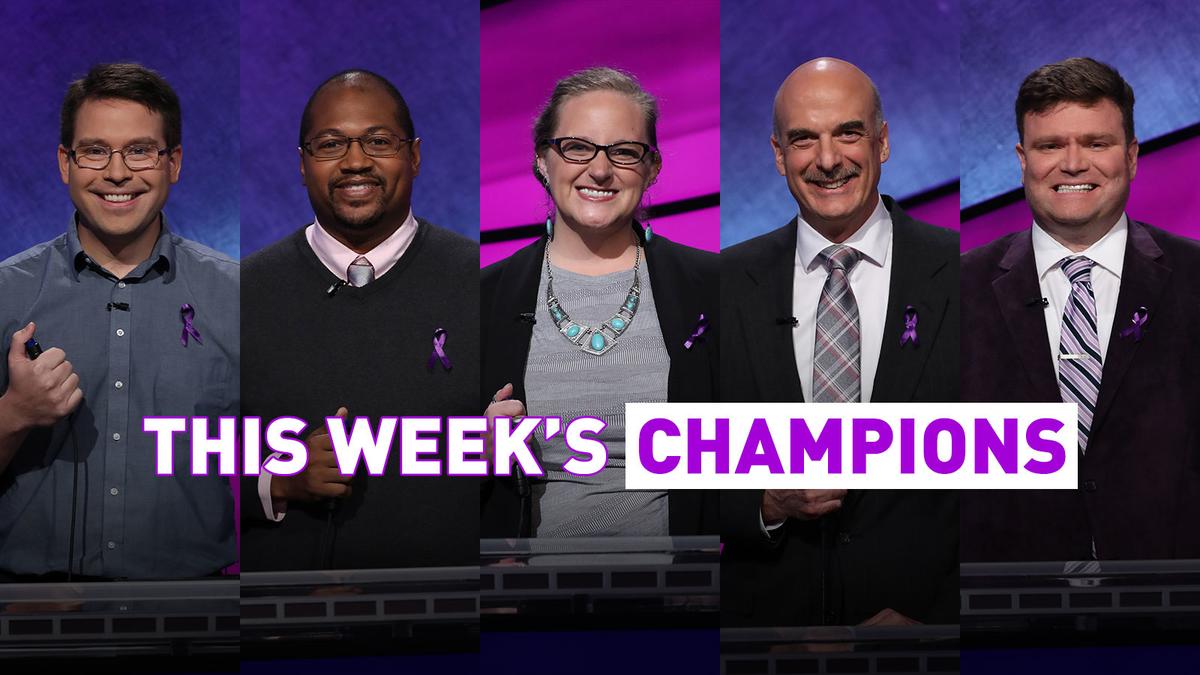 Our champion series continues! Kyle Jones plays his game with a bearded Alex Trebek, Josh Hill lands his first true Daily Double and Lindsey Shultz does the math to avoid becoming a meme. Tune in for Week 2 of Big Champions, Big Wins.
MONDAY           Kyle Jones, 7-game winner
TUESDAY          Josh Hill, 7-game winner
WEDNESDAY    Lindsey Shultz, 4-game winner
THURSDAY       Alan Dunn, 5-game winner
FRIDAY.             Eric Backes, 4-game winner
SEE MORE: Catch up on the big champsof this summer's encore.