EP Michael Davies: JeoparDAY! Is Coming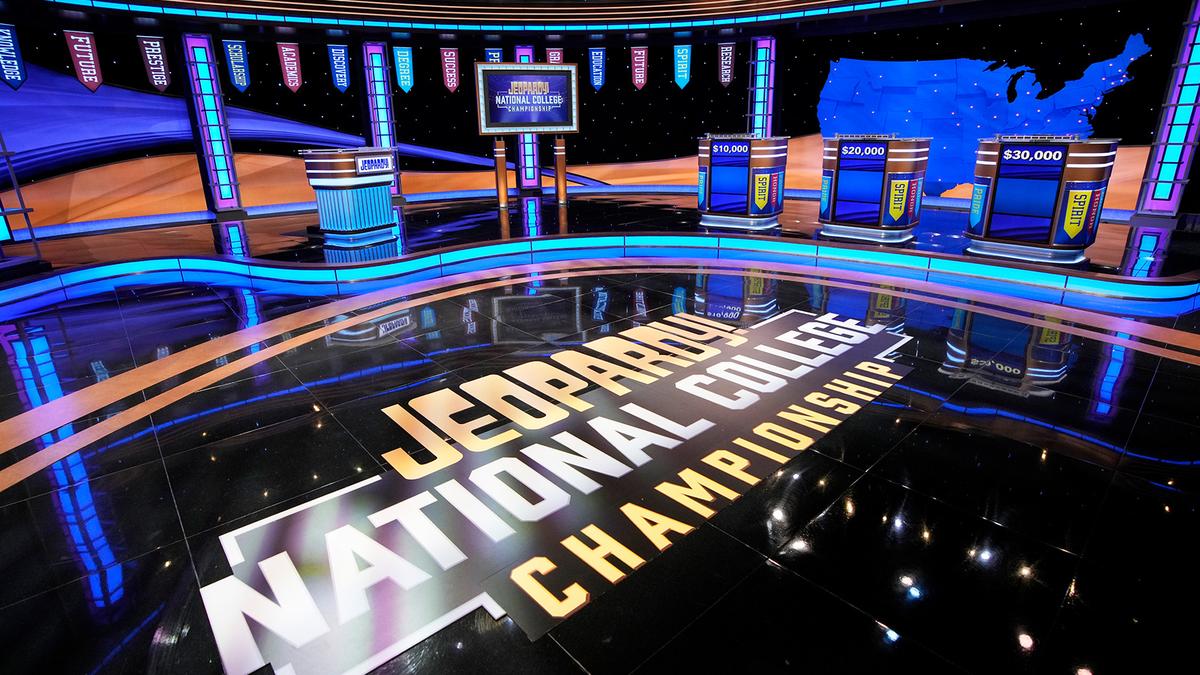 College has been on my mind a lot recently. Quite randomly, a couple of weeks ago, I ran into one of my former University of Edinburgh classmates on a hike in the Hollywood Hills. We reminisced for a while about our shared professors, former tennis teammates, and my beaten up, old, yellow Renault "Le Car" which, though purchased for just 50 pounds, somehow managed to get us all over Scotland to matches and tournaments. I have been recurrently dreaming of Edinburgh and being back there as a student ever since. And then, this past weekend, my 17-year-old daughter and I started our admissions tours and have been walking open-jawed around campuses all over California. I watched her fall in love during one visit, with a school I'm not sure either of us believe she could ever get into, and simply being there was so inspiring. And not just because of the gorgeous buildings, or the wondrous pageantry and school spirit at the basketball games, or the myriad academic, global, and extracurricular opportunities, but really because of how impressed we were by the students we met and their massive enthusiasm for their school, their studies, and their experience.
And this is also exactly how I felt about all of our contestants in the Jeopardy! National College Championship.
* * * * *
All 36 of our competitors were outstanding. They filled the Alex Trebek Stage with their infectious energy, and a few of them really came to play. All three of our finalists were formidable. Liz and Raymond put their best feet forward for Northeastern and Kennesaw State respectively, but it was Jaskaran "Buzz Fast and Know Things" Singh who became the first Jeopardy! National College Champion in the ABC Primetime Era, and brought great honor to the University of Texas at Austin. I particularly loved this reaction video posted by his family after his semifinal win.
I also want to give a special shout out to Isaac Applebaum, who won his semifinal but finished in fourth place. He is such an outstanding young man, who moved us all with his personal story and impressed us with his knowledge and gameplay. He will be joining us, schedule permitting, in our Second Chance Tournament later this year.
* * * * *
Speaking of Second Chance, I have been greatly amused by the casual (and not so casual) lobbying by certain members of our recent contestant pool, including those who have literally changed their names on Twitter to include "second chance" in their handle. Suffice it to say, we see you, we're amused by you, but lobbying will make absolutely no difference. Also, ToC qualifier Tyler Rhode made this salient observation: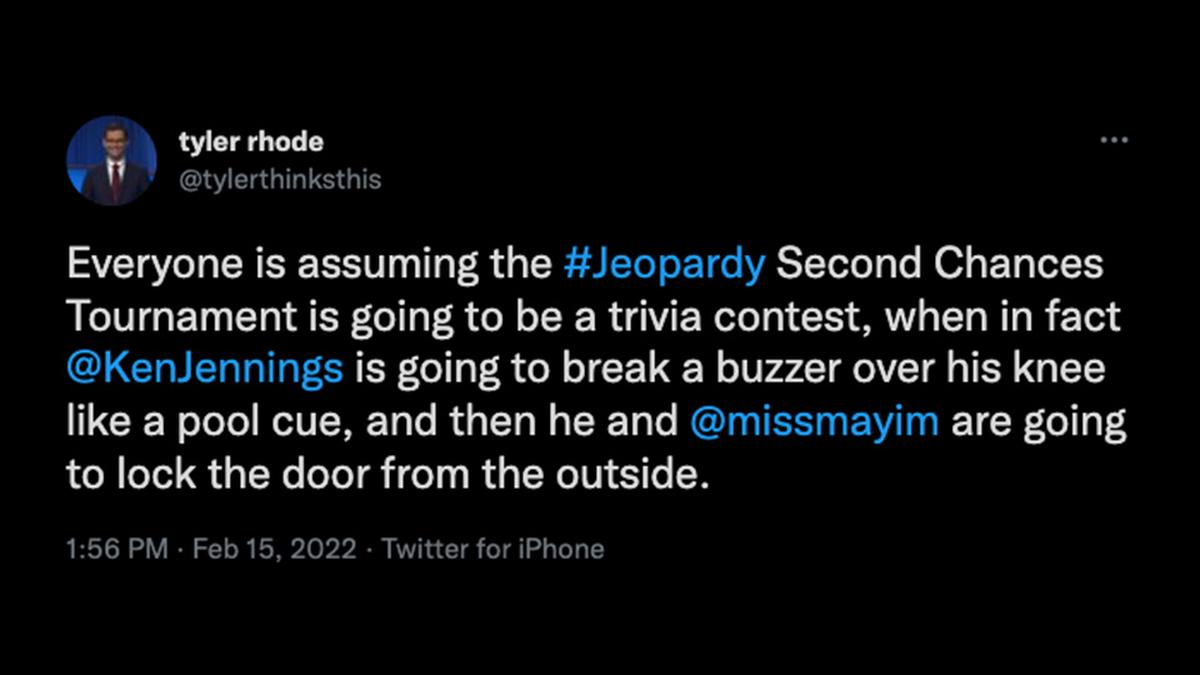 For a change, I have no massive, newsworthy announcements in this edition of my producer's note. But I do want to draw your attention to a new holiday we will be celebrating moving forward: the show's birthday. Almost 58 years ago, on March 30, 1964, the first-ever episode of Jeopardy! was broadcast on NBC. So, starting this March 30, we are going to be celebrating JeoparDAY! every year. Working with our affiliates, our social media team, our hosts, our former champions, and the whole of the Jeopardy! community, we would like to encourage as many people to take the Anytime Test as possible. And, for the first 10,000 people who take the test on that day, we will contribute $5.80 each to charity in Alex Trebek's name.
* * * * *
Two other pieces of wonderful content for you to enjoy on Jeopardy.com are:
Our feature with Lilly Nelson, a school cafeteria worker, fabric business owner, and massive Jeopardy! fan. Lilly will be known to some of you from her Twitter account @OneEclecticMom where she reviews and catalogs every single outfit worn by every single Jeopardy! contestant and host. I regard this as a unique but also significant contribution to #Jeopardata and Lilly is one of my favorite personal follows on the bird.
Sarah's wonderful audio interview with our own Johnny Gilbert, 90+ years young, a man whose personal story is so tied to the entire history of television and broadcasting. We are so lucky to have him on the show, and I commissioned this interview after being fascinated by Johnny's story during my own introductory call with him a few months ago.
So many exciting episodes and contestants coming up on the show. I wish I could tell you more but I can't.
Thank you for watching and for all of your feedback,
Michael Davies
Executive Producer