Jeopardy! Champ Tyler Rhode Talks 5-Day Hot Streak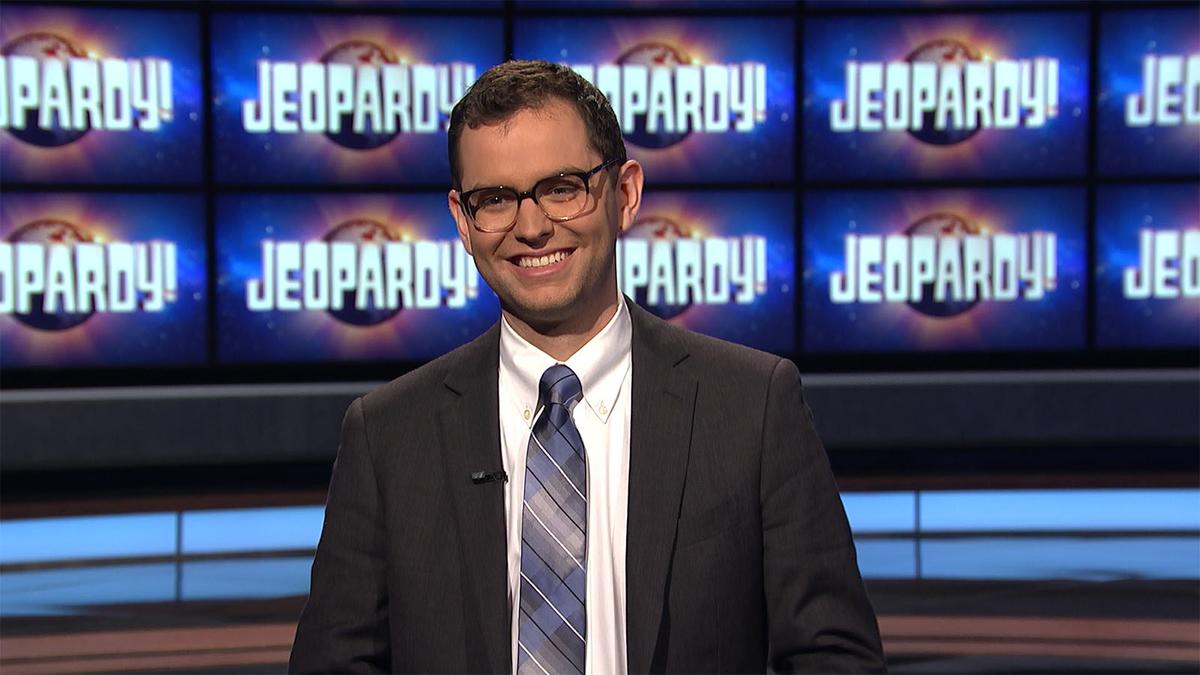 As a lifelong Jeopardy! fan, Tyler Rhode says he has always "cheered for people who go on streaks," and now, as a 5-day champion, he is the one who deserves a round of applause.
"I'm over the moon with everything that's happened since I've been here," Tyler said, discussing his streak. "This is so outside of my expectations of what I thought could possibly occur."
So far, Tyler, a healthcare data specialist from New York, has earned $105,901.
With his fifth win, Tyler joins this season's super champs Matt Amodio and Jonathan Fisher in earning a spot in the next Tournament of Champions. Qualifying for the prestigious event is an honor he says his grandparents are sure to be proud of.
"My grandparents are Jeopardy! diehards," Tyler said. "The fact that I'm going to be able to share this with them is what I'm thinking about right now."
Cheer Tyler along tomorrow as he attempts his sixth straight victory!