Harry Friedman Gets His Hollywood Walk of Fame Star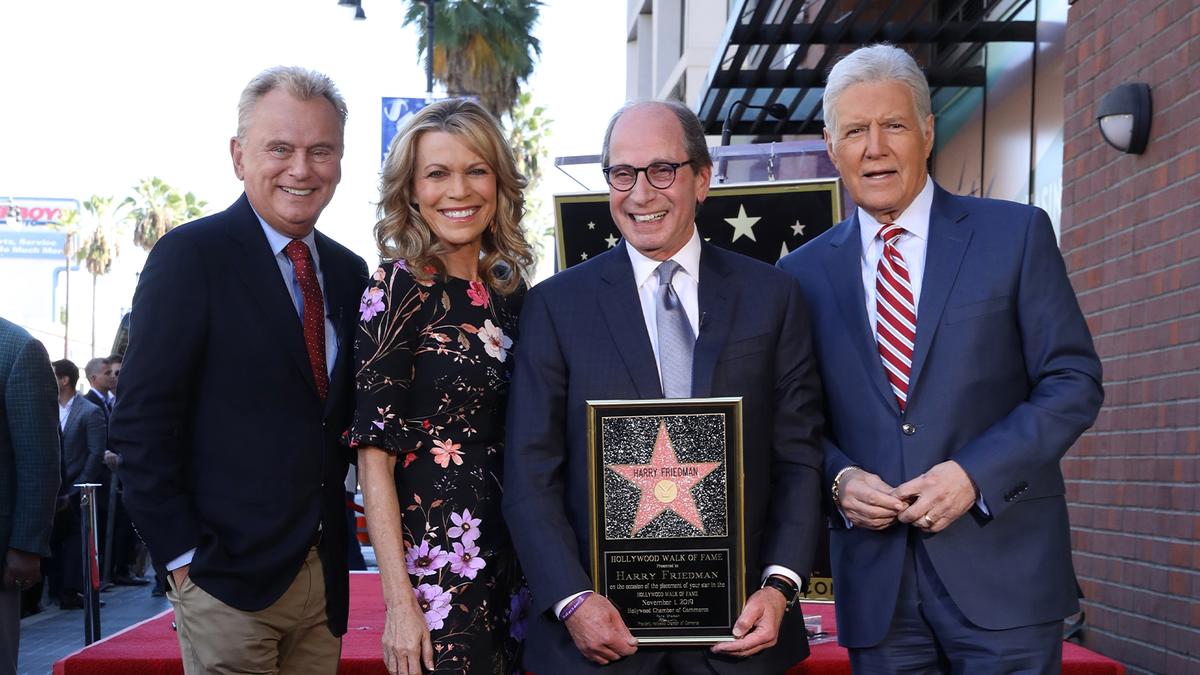 Though we've all come to associate Jeopardy! with the familiar faces of Alex Trebek and our favorite contestants, there are a host of others who have been just as much a part of the show behind the scenes. And one name in particular was just immortalized on the Hollywood Walk of Fame. 
For 20 years, executive producer Harry Friedman has been guiding the paths of two of the most iconic game shows in the history of television; Jeopardy! and Wheel of Fortune. Along the way, he's picked up 14 Emmy® Awards, making him the most decorated producer in game show history. He's also been honored with three Guinness World Records™ titles, the prestigious Peabody Award, the Brandon Tartikoff Legacy Award, and a lifetime achievement award from the National Academy of Television Arts and Sciences. And those are just some of the highlights of his career.
Today, on the historic corner of Hollywood Boulevard and Vine Street, we celebrated Harry's latest achievement: the installation of the star bearing his name on the Hollywood Walk of Fame. And he's in good company, right next to Wheel of Fortune host Pat Sajak's star. Pat, along with fellow Walk of Famers Alex Trebek and Vanna White, were on hand to help celebrate the occasion as well as friends, family and a relatively small sampling of the many admirers who have worked for, learned from, and continue to aspire to the standards of excellence set by this man. 
Congratulations, Harry!