The Jeopardy! Store Is Now Open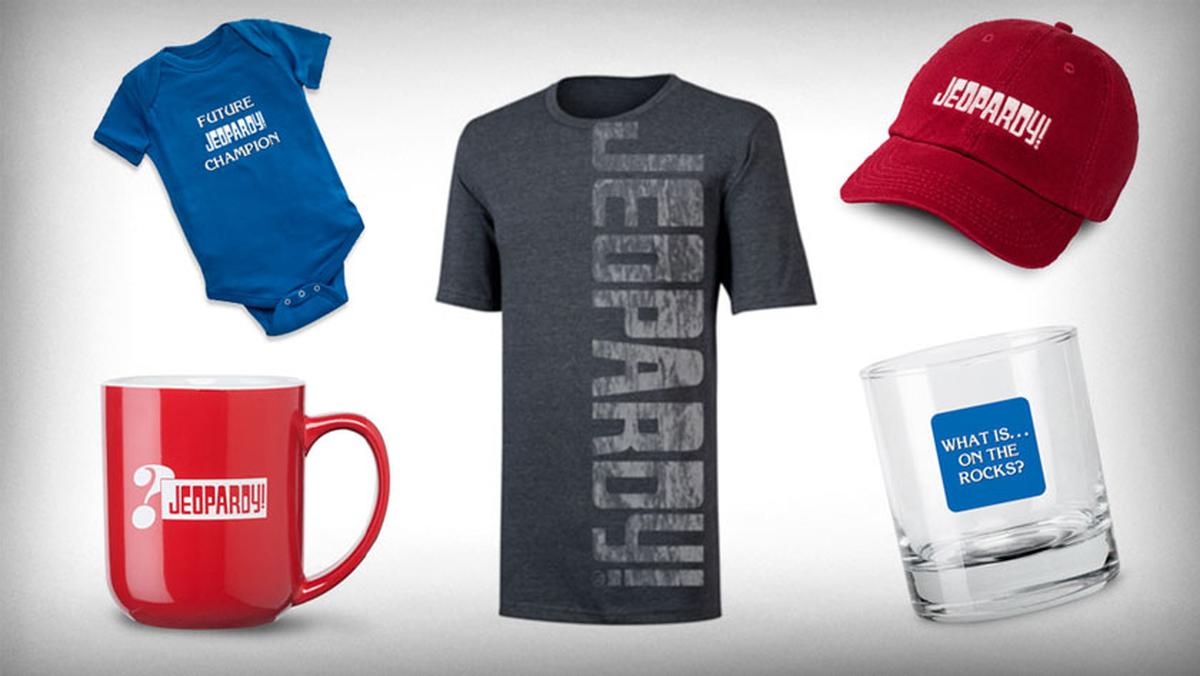 Have you visited the official Jeopardy! Store lately? From tees to onesies, sweatshirts to shot glasses, coffee cups to thinking caps – it's the home of all the fan gear and accessories you could want. Plus, there are seasonal promotions, limited-edition items, updated staff picks – even a special giveaway directly from you-know-who's closet coming up on Father's Day. You won't want to miss it.

Sign up for the Jeopardy! Store's email list, and we'll keep you informed on new promotions and seasonal items as they come. And you'll save 10% off your next order. Click on the "Store" tab at the top of this page, and bookmark it to stay on top of the latest exclusives.