The 'Jeopardy! World Tour' Mobile Game Has Arrived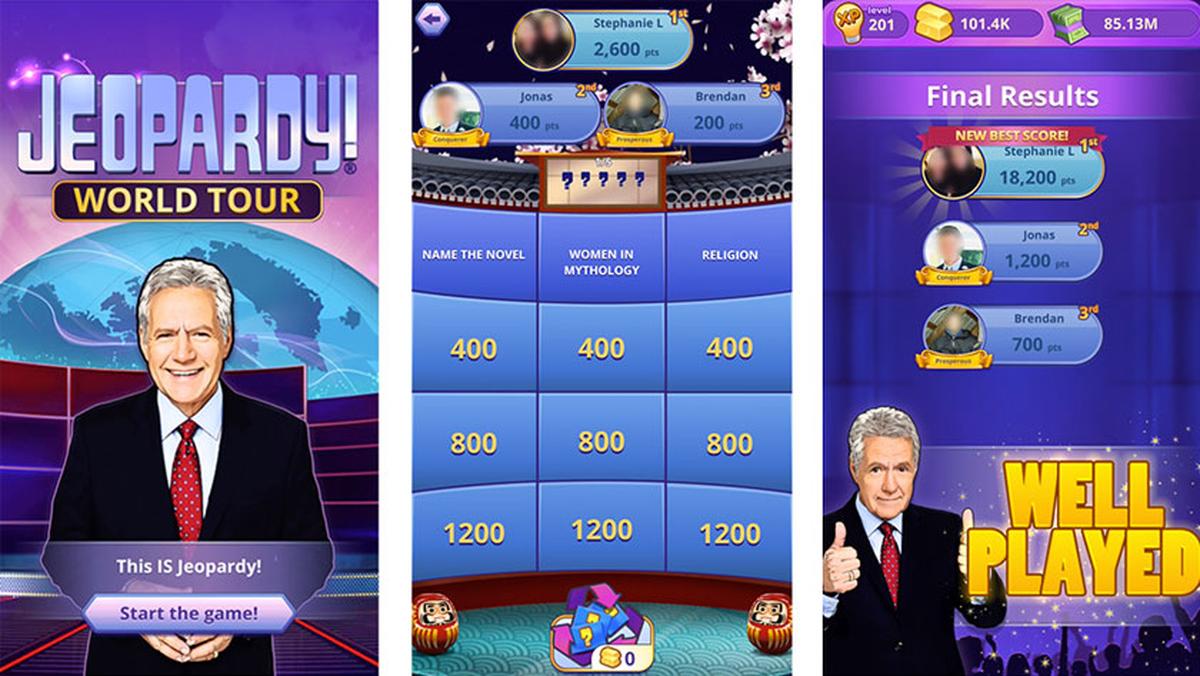 It's here! The "Jeopardy! World Tour" game is now available (for free!) on iOS and Android. Not only can you broaden your knowledge with thousands of clues and categories, but you can also get strategic with Daily Doubles and Final Jeopardy!
The ability to challenge your friends as well as players all over the world adds an extra layer of competition. There's a global leaderboard so you can keep track of your place in the standings, and all the while, Alex hosts and takes you on a virtual world tour. The game also happens to be a great way to prepare for the Jeopardy! Online Test.
Geremie Camara, VP of Sony Pictures Television Networks Games, says, "We unpacked the essence of a timeless franchise and created a familiar surprise that will engage Jeopardy! fans and mobile-gaming players alike." Indeed, the mix of classic gameplay and exciting new elements promises to be an irresistibly competitive combination.
Download the game from the App Store or Google Play, and learn about other great ways to get ready for the online test here.
Happy playing!