Looking Back at Anderson Cooper's History on Jeopardy!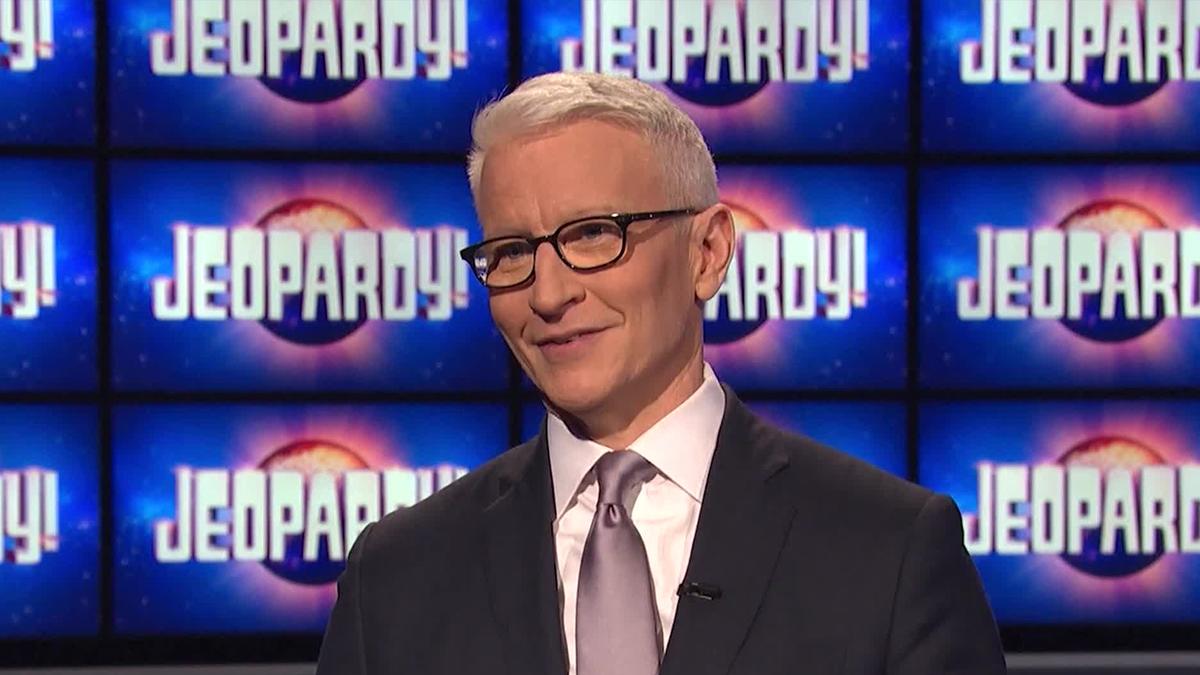 Anderson Cooper's return to Jeopardy! — this time for a two-week stint as guest host — takes his long history with the game to a whole new level.
Before stepping behind the lectern as a guest host, the CNN anchor and longtime fan had already earned a reputation as an impressive player.
"To be a contestant I was so freaked out," Cooper recalled. "You know, I've done it four times. I won twice."
In 2004, Cooper earned his first champion's title on "Jeopardy! Power Players Week." He dominated the game against journalist Maria Bartiromo and Rep. Kweisi Mfume, taking home $50,000 for the American Heart Association.
Cooper returned in 2010 to compete in the "Jeopardy! Million Dollar Celebrity Invitational," but this time his quick buzzer skills were no match against Jeopardy! Champion Cheech Marin's.
"To walk into the newsroom the day after you've lost to Cheech Marin – it's painful," Cooper joked. "He is an excellent player."
Two years later, Cooper redeemed himself when he won against New York Times columnist Thomas Friedman and NBC's Kelly O'Donnell during the "2012 Jeopardy! Power Players Week."
He appeared once more during the 2016 Power Players Week. This time, former CBS News correspondent Lara Logan took the win over both Cooper and former RNC chairman Michael Steele.
Check out Anderson's exclusive interview on guest hosting below and be sure to tune in April 19-30 to catch him behind the lectern.