Our Behind-The-Scenes Memoir Is Out Now!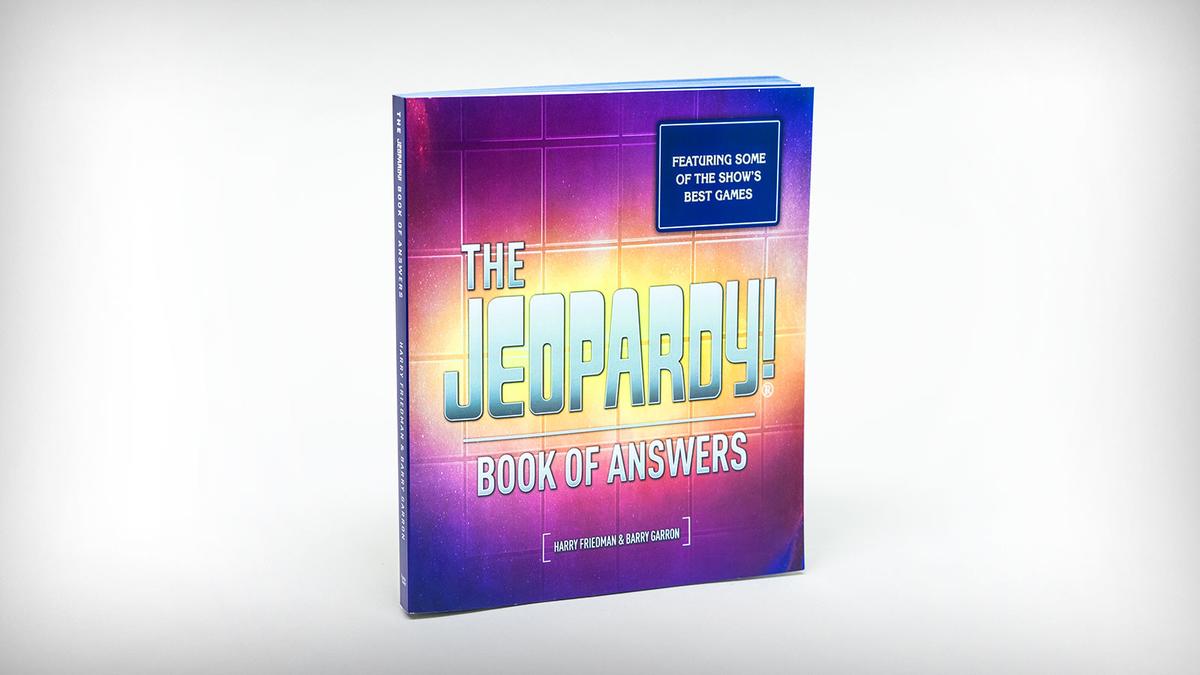 For 35 seasons, you've tuned in to Jeopardy!, responding to countless clues and following every contestant, category and tournament. So after nearly 8,000 episodes, you probably think you know everything there is to know about Jeopardy! But did you know that the idea for the show came about 30,000 feet in the air? Or that IBM researchers thought of the Watson challenge while watching Ken Jennings play? How about the little details, like Alex's nickname for 12-game winner Austin Rogers?
If you pride yourself on being the ultimate J! fan, then you need "The Jeopardy! Book of Answers: 35th Anniversary." Celebrate Season 35 by taking a behind-the-scenes look at the biggest events, contestants and game developments that made Jeopardy! the classic show we know and love today. Plus, see exclusive reprints of past games, including the very first one that aired on September 10, 1984!
That's 35 years of Jeopardy! history packed into one book. Get your copy of "The Jeopardy! Book of Answers" today!