The Thrill Is On With Jeopardy! PlayShow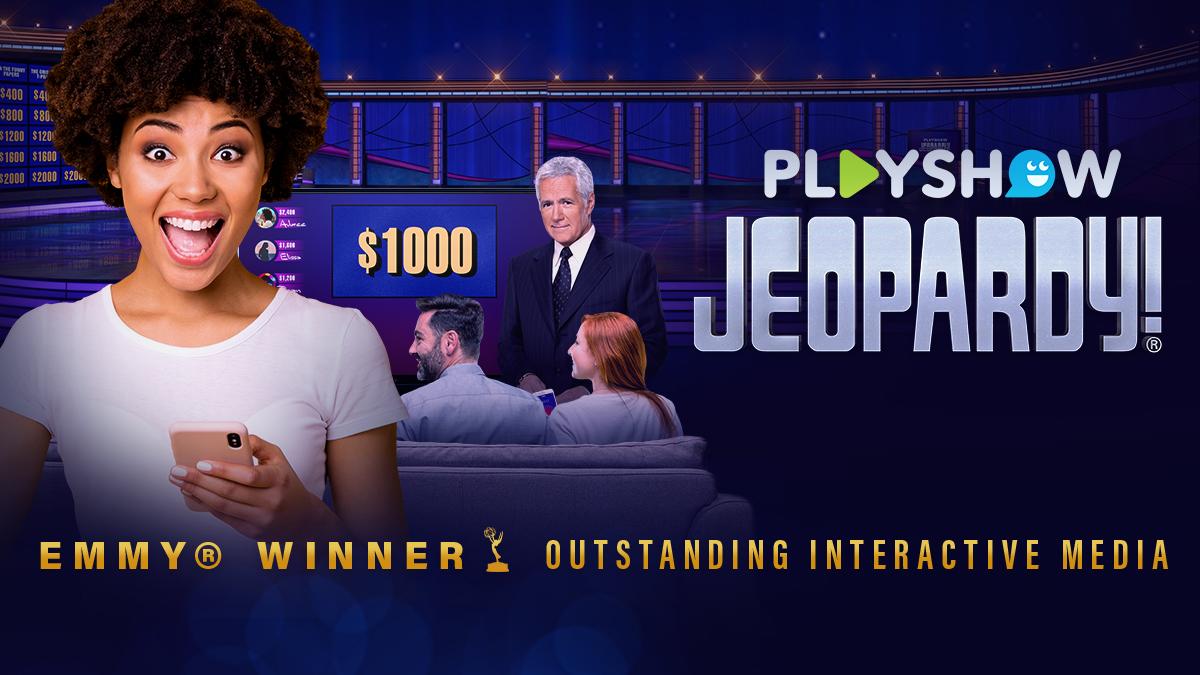 "This ... is ... Jeopardy!" As Johnny Gilbert utters his familiar line, your palms get sweaty and your heart starts racing, but you're pumped and ready because you've waited to be a contestant on Jeopardy! your whole life. But instead of a studio, you're in your living room with snacks at the ready, preparing to compete on Jeopardy! PlayShow.
With PlayShow, you can play the game using real Jeopardy! episodes – hosted by Alex Trebek – with your family, friends and even actual contestants. This immersive experience only needs a Sony PlayStation, Xbox (or other select platforms), a mobile device and your own enthusiastic voice. Once set up, you're well on your way to testing your knowledge from more than 35 thrilling years of downloadable Jeopardy! content. Wanna play against your favorite contestant star in Celebrity Jeopardy!? Or how about challenging your skills against students in a past College Championship? Use your mobile device as both your buzzer and microphone to select categories, place wagers, set Daily Doubles, and of course, excitedly shout your responses to Alex!
If you've always wondered what it'd be like to be a contestant on the show, now's the time to try your hand at this Emmy award-winning interactive media experience. It's the most fun, unique and realistic way to become a Jeopardy! champ without having to leave the house! To learn more about the game, visit www.playshowtv.com.