Top 10 Jeopardy! Season 32 Moments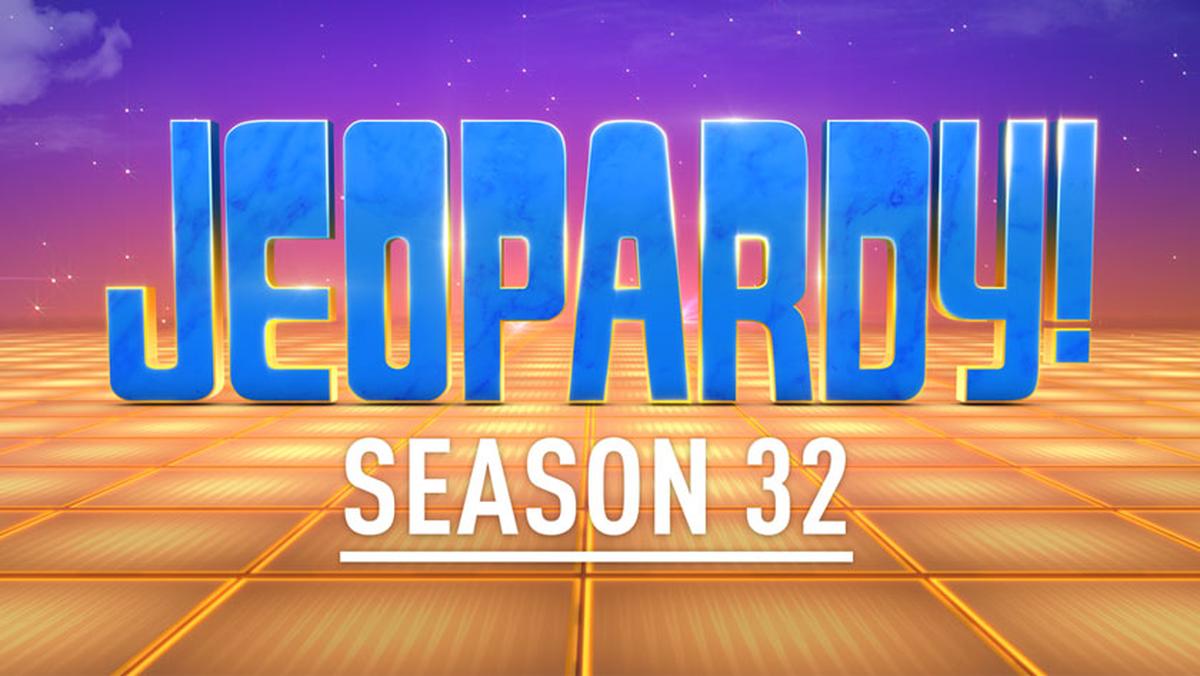 Season 32 of Jeopardy! is a wrap. Every season brings a wealth of surprises both on and off the stage, and we've managed to narrow it down to 10 that we absolutely couldn't leave out:
1. Stunning Streak: Matt Jackson
It just so happened that our longest streaking contestant of the season was also the first. With 13 wins in a row, Matt Jackson went on a run that netted him $411,612 in total winnings. He created several memorable moments during his time on the show, but our hands-down favorite is this clip from the Tournament of Champions, where he talked about a pivotal Daily Double in the SHOWTUNES category.
2. New Website, New Feature!: "We Asked"
Do you ever want to know more about the athletes, entertainers, politicians and tastemakers who present special clues and categories on Jeopardy!? We do too. That's why this season we added a new "We Asked" section to our features, where we take the opportunity to ask these notables something we think you might want to know about them. Here's a selection of just some of their answers that you won't find anywhere else.
3. Loveable Librarian: Margaret Miles
She didn't win 74 shows and two-and-a-half million dollars. She didn't invent a new style of gameplay that had heated fans picking sides, but Margaret Miles attracted the internet's attention with her self-proclaimed "hopelessly stereotypical" interests. Check out the video to see her win over the crowd...and Alex.
4. J! Wins Another Emmy® (Best Director)
With more Daytime Emmy Awards than any other game show, we were happy to congratulate Kevin McCarthy, who took home this year's award for Outstanding Directing in a Game/Audience Participation Show, and whose win brought our total count to 33.
5. Rare Game Moment: 3-Way Zero Tie
This never (OK, rarely) happens. With two contestants tied for first going into Final Jeopardy! at $13,800 – and third place at $6,000 – the top two contestants bet it all...but the third contestant did something unexpected and wagered everything she had as well. When no one could come up with the correct response, they all tied for last – and none of them returned for the following episode. (For more, read up on Breaking Down Four Rare Jeopardy! Scenarios. When they happen, even Alex gets an extra twinkle in his eye.)
6. Power Players Week Gives $357,400 to Charity
Power Players Week, shot at DAR Constitution Hall in Washington, D.C., brought together big names in journalism, politics and television to compete for their favorite charities. The first-place finishers each won a minimum $50,000 and everyone else was awarded at least $10,000. In total, Power Players Week raised $357,400 for charity in show winnings alone, but even more was added with Anderson Cooper's additional donation of $40,000 to his charity, David Gregory's pledge to double his supporters' pledges and Chuck Todd's matching his winnings for an extra $10,000 for his charity. Extra kudos to the big giving that lived up to the A-list roster!
7. April Fools' Day Episode
Why is Watson back? Where are Alex's pants? Is that a typo...on Jeopardy!? On April 1, we had a little fun, inserting some April Fools' Day extras to keep our viewers on their toes. If you missed them before, here is the full list of 10 Easter eggs we inserted into the show.
 8. EP Harry Friedman Sets a Guinness World Records™ Record
It was a hallmark day for Jeopardy! executive producer Harry Friedman, who set a Guinness World Records record for Most Game Show Episodes Produced, with 11,128 episodes as of March 31, 2016. Joining the show in 1997, Harry has been executive producer of America's Favorite Quiz Show® since 1999, and has won 28 Daytime Emmys over his career. It'll surely be a while before anyone comes close to breaking his record (which continues to grow).
9. First J! FB Livestream: Buzzy Cohen
Nine-game winner Buzzy Cohen seemed to have a lot to say, so we wanted to sit down with him and ask more about his life. In this 30-minute live Q&A, we asked him questions, sent by readers like you on Facebook and Twitter, about his sartorial style and his gameplay strategy, and he even gave tips for young people looking to break into the music business.
10. Wildest Wager: Philip Tiu Bets Almost Everything Right Before Final J!
He did what? In Philip's second game as Champion, nearing Final Jeopardy! and with $5,000 more than his next competitor, he uncovered a Daily Double. Instead of betting the minimum amount without surrendering his lead (like most players would), Philip threw caution to the wind and wagered $19,000 of his $19,600. (Gasp.) That's a gamblin' man. See how it all went down.