These 15 Charities Are the Real Winners of Power Players Week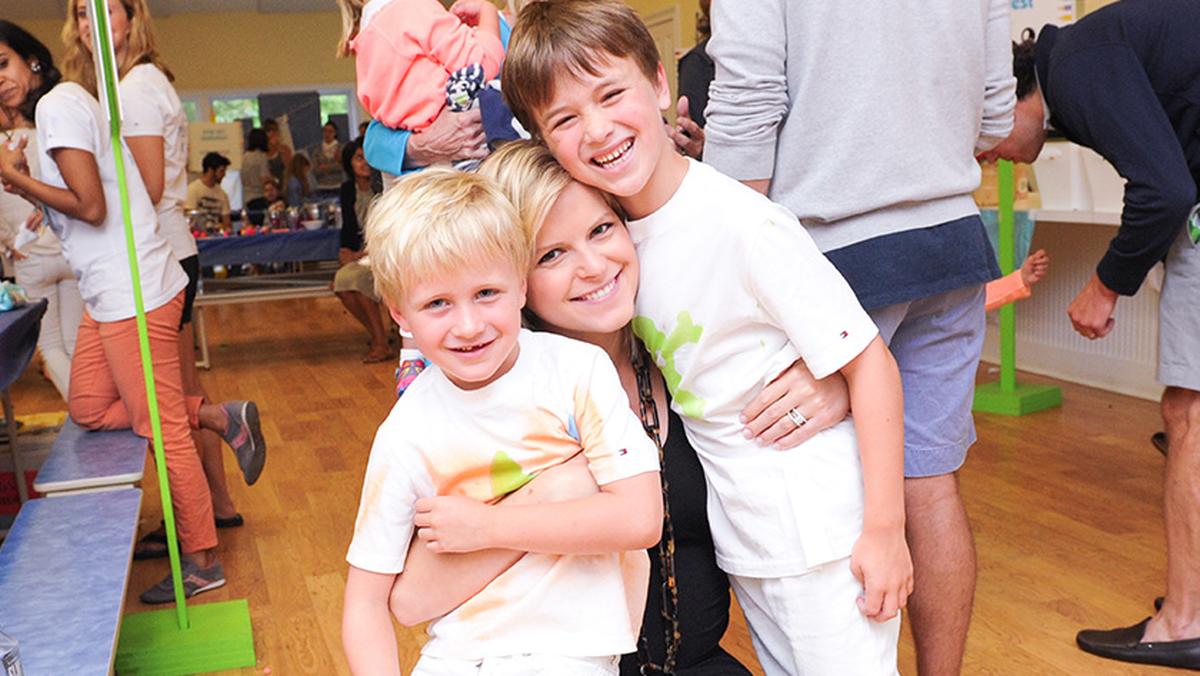 Key to the 2016 Power Players Week are the 15 charities represented by our contestants. The Power Players have a strong connection to these charities and give back to the organizations who do so much for others in need. Moreover, they're taking time out of their schedules to appear on Jeopardy! to raise awareness and money for the causes they believe in.
The victorious Power Players will not only win bragging rights, but they will also win $50,000 to support these charities. The runners-up will walk away with a minimum of $10,000 for their charity. And since most of the participating charities are smaller organizations, a check for $50,000 – even $10,000 – goes a long way in helping those in need.
Power Players Week contains this charitable facet because there are so many organizations that do great work and deserve to be highlighted. This elevated awareness reinforces that the charities are the real winners of Power Players Week. Below, Alex provides some history about the charitable side of Jeopardy!
These are the 15 charitable organizations that are participating in the 2016 Power Players Week, their celebrity representative, and a bit about each one (in order of appearance).
Samaritan Inns – Power Player: Chuck Todd
Samaritan Inns' mission is to provide structured housing and recovery services in an environment of support and accountability that gives homeless or at-risk individuals who suffer from drug and alcohol addictions the opportunity to rebuild their lives.
Learn more about Samaritan Inns here.
No Kid Hungry – Power Player: S.E. Cupp
Share Our Strength's No Kid Hungry campaign connects kids in need with nutritious food and teaches families how to cook healthy, affordable meals. The campaign also engages the public to make ending child hunger a national priority.
Learn more about No Kid Hungry here.
American Bird Conservancy – Power Player: Jonathan Franzen
American Bird Conservancy is one of the Western Hemisphere's bird conservation specialists – an organization with a single and steadfast commitment to achieving conservation results for birds and their habitats throughout the Americas. It believes unequivocally that conserving birds and their habitats benefits all other species – including people.
Learn more about American Bird Conservancy here.
Spike's K9 Fund – Power Player: Anderson Cooper
Spike's K9 Fund was founded by James Hatch, a retired Special Warfare Operator. As a K9 handler on several deployments, James' life was regularly saved by the work of K9s – one of the most memorable was Spike. And on James' final deployment, the night he was critically wounded, a K9 saved James' life while losing his own. From that evening on, James oriented his life around the training, care, and preservation of working dogs.
Learn more about Spike's K9 Fund here.
Committee to Protect Journalists – Power Player: Lara Logan
Hundreds of journalists are killed, harassed, or imprisoned every year. For 30 years, the Committee to Protect Journalists has been there to defend them worldwide. Why protect journalists? Journalism plays a vital role in the balance of power between a government and its people. When a country's journalists are silenced, its people are silenced. By protecting journalists, CPJ protects freedom of expression and democracy.
Learn more about Committee to Protect Journalists here.
Catholic Charities Mona Center – Power Player: Michael Steele
Catholic Charities is the social ministry outreach of the Archdiocese of Washington. Catholic Charities strengthens the lives of all in need by giving help that empowers and hope that lasts. The Catholic Charities Susan D. Mona Center will be a family services center serving the materially poor in Prince George's County.
Learn more about Catholic Charities Mona Center here.
Fistula Foundation – Power Player: Louis C.K.
Fistula Foundation believes no woman should endure a life of misery and isolation for trying to bring a child into this world. That's why it's dedicated to ending the suffering caused by obstetric fistula, a childbirth injury caused by prolonged, unrelieved, and obstructed labor that renders a woman incontinent – an injury that can only be treated through surgery.
Learn more about Fistula Foundation here.
Free Arts NYC – Power Player: Kate Bolduan
Free Arts NYC provides underserved children and families with a unique combination of educational arts and mentoring programs that help them to foster the self-confidence and resiliency needed to realize their fullest potential.
Learn more about Free Arts NYC here.
Sasha Bruce Youthwork – Power Player: Jonathan Capehart
Sasha Bruce Youthwork improves the lives of homeless, runaway, abused, and neglected youth and their families in the Washington, D.C., area. Its work helps young people find safe homes, achieve and maintain good physical and mental health, create and strengthen supportive and stable families, explore opportunities in education and careers, and become tomorrow's leaders.
Learn more about Sasha Bruce Youthwork here.
USO – Power Player: Al Franken
The USO strengthens America's military service members by keeping them connected to family, home, and country throughout their service to the nation. From the moment they join, through their assignments and deployments, and as they transition back to their communities, the USO is always by their side.
Learn more about the USO here.
Operation Smile Nicaragua – Power Player: Ana Navarro
Operation Smile believes every child suffering from cleft lip or cleft palate deserves exceptional surgical care. Since 1982, Operation Smile has provided hundreds of thousands of free surgeries for children. Its medical volunteers span six continents and provide patients with specialized care so they can live healthy and productive lives.
Learn more about Operation Smile here.
Bronx Children's Museum – Power Player: Sunny Hostin
Imagine a place where children become explorers, storytellers, scientists, musicians, chefs, or anything they can dream up. The Bronx Children's Museum seeks to inspire children and families while learning about themselves within the diversity and richness of their surroundings, the environment, and the world beyond.
Learn more about Bronx Children's Museum here.
Girls for Gender Equity – Power Player: Melissa Harris-Perry
Girls for Gender Equity is an intergenerational organization committed to the physical, psychological, social, and economic development of girls and women. Through education, organizing, and physical fitness, the organization encourages communities to remove barriers and create opportunities for girls and women to live self-determined lives.
Learn more about Girls for Gender Equity here.
Martha's Table – Power Player: David Gregory
For over 35 years, Martha's Table has worked to support stronger children, stronger families, and stronger communities by increasing access to quality education programs, healthy food, and family supports. It believes that every child deserves the opportunity for their brightest future as well as a deeply engaged family and community committed to their success.
Learn more about Martha's Table here.
Alexandria House – Power Player: Matthew Weiner
Founded in 1996, Alexandria House is a nonprofit transitional residence and house of hospitality providing safe and supportive housing for women and children in the process of moving from emergency shelter to permanent housing. Located in the densely populated and ethnically diverse Mid-Wilshire area of Los Angeles, Alexandria House also serves its broader neighborhood community by providing educational and enrichment opportunities for residents and neighbors alike.
Learn more about Alexandria House here.