Only 1 Champ Will Be 'The Greatest of All Time'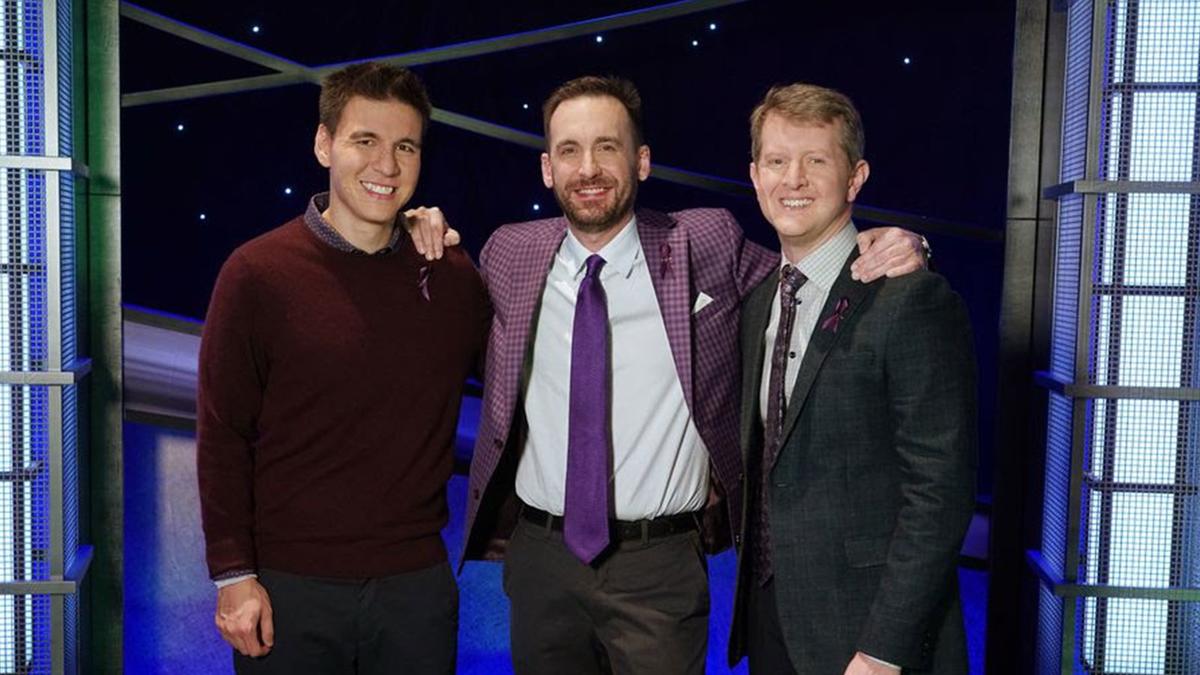 This is it. The epic primetime event that brings you the matchup you've been waiting for: Ken Jennings, Brad Rutter and James Holzhauer. The three biggest winners in Jeopardy! history return to the stage for a showdown to decide – once and for all – who is the greatest of all time. 
Starting on Tuesday, January 7, at 8 p.m. EST on ABC, Ken, Brad and James will compete in a series of one-hour shows. Each show is a stand-alone match consisting of two complete Jeopardy! games. The winner of each match will be decided by their total point score of the two games. The first to win three matches receives $1 million and, more importantly, the title of Jeopardy! The Greatest of All Time. The two non-winners will each receive $250,000. 
Remember that this special competition is airing on your local ABC station during prime time. That's right. That means in addition to your regularly programmed Jeopardy! shows airing on their usual stations in their normal time slots, you get another hour of gameplay on ABC. So you'll have Jeopardy! and more Jeopardy! for the duration of this event! (To those of you who DVR, be sure to add Jeopardy! The Greatest of All Time to your queue if you want to record it.)
Here's the preliminary schedule for the first Jeopardy! The Greatest of All Time games on ABC:
·       TUESDAY, JANUARY 7 (8-9 p.m. EST)

·       WEDNESDAY, JANUARY 8 (8-9 p.m. EST)

·       THURSDAY, JANUARY 9 (8-9 p.m. EST)

·       TUESDAY, JANUARY 14 (8-9 p.m. EST)

·       * WEDNESDAY, JANUARY 15 (8-9 p.m. EST)

·       * THURSDAY, JANUARY 16 (8-9 p.m. EST)

·       * FRIDAY, JANUARY 17 (8-9 p.m. EST)

*IF NECESSARY