Amy Schneider Joins Jeopardy! Million Dollar Club With 28th Win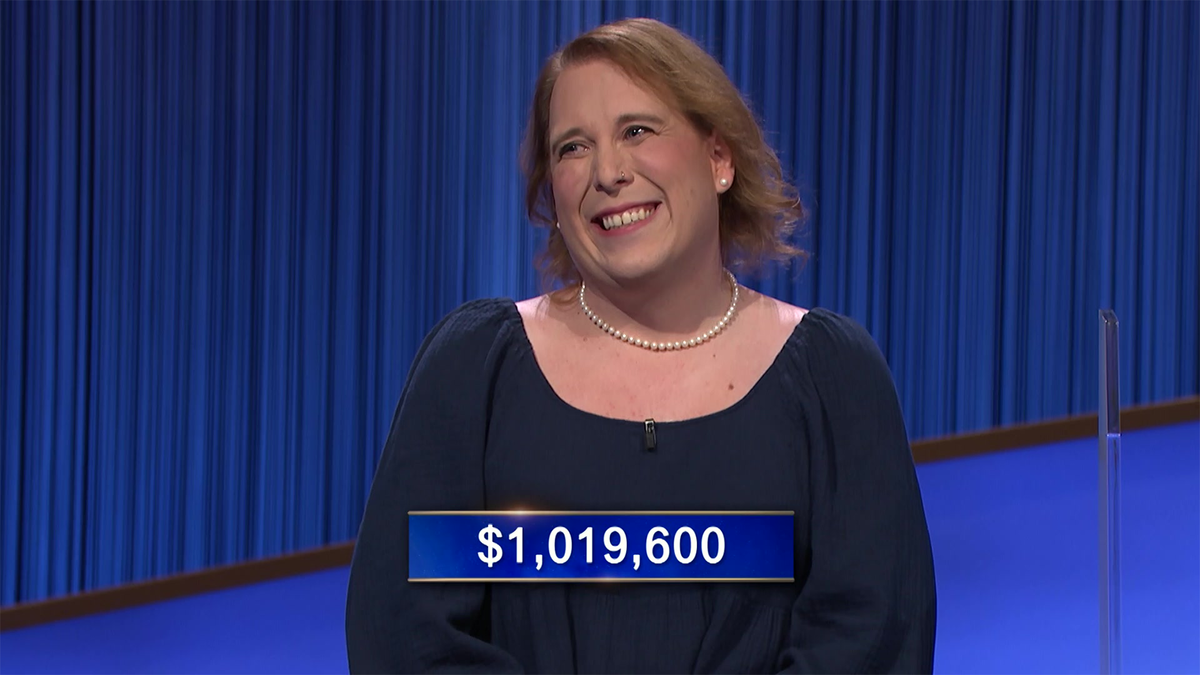 Amy Schneider just added another impressive title to her super champ resume—she's now a Jeopardy! millionaire!
With a runaway lead, Amy won her 28th game on Friday and crossed the million-dollar mark, adding $42,200 to her total winnings of $1,019,600. She is the fourth player in the show's history to earn more than $1 million in non-tournament play.
"It feels amazing, it feels strange," Amy said of reaching the milestone. "It's not a sum of money I ever anticipated would be associated with my name."
The only other contestants to win more than $1 million in regular-season games are Ken Jennings, whose 74-game streak in 2004 yielded $2,520,700; James Holzhauer, who earned $2,462,216 over the course of 32 victories in 2019; and Matt Amodio, who won $1,518,601 during his 38-game streak last year.
While Amy has come up with a few plans for how she would like to spend her earnings, which include adding some "designer clothes" to her wardrobe, she says she is most excited about her overall success on the show.
"This has been something I have wanted since I can remember," Amy said of her record-breaking run. "Being in the history of the game I think is something. You know, the money doesn't feel real yet but that is something that I will never not be proud of."