Amy Schneider Pays Homage to Julia Collins During 20th Game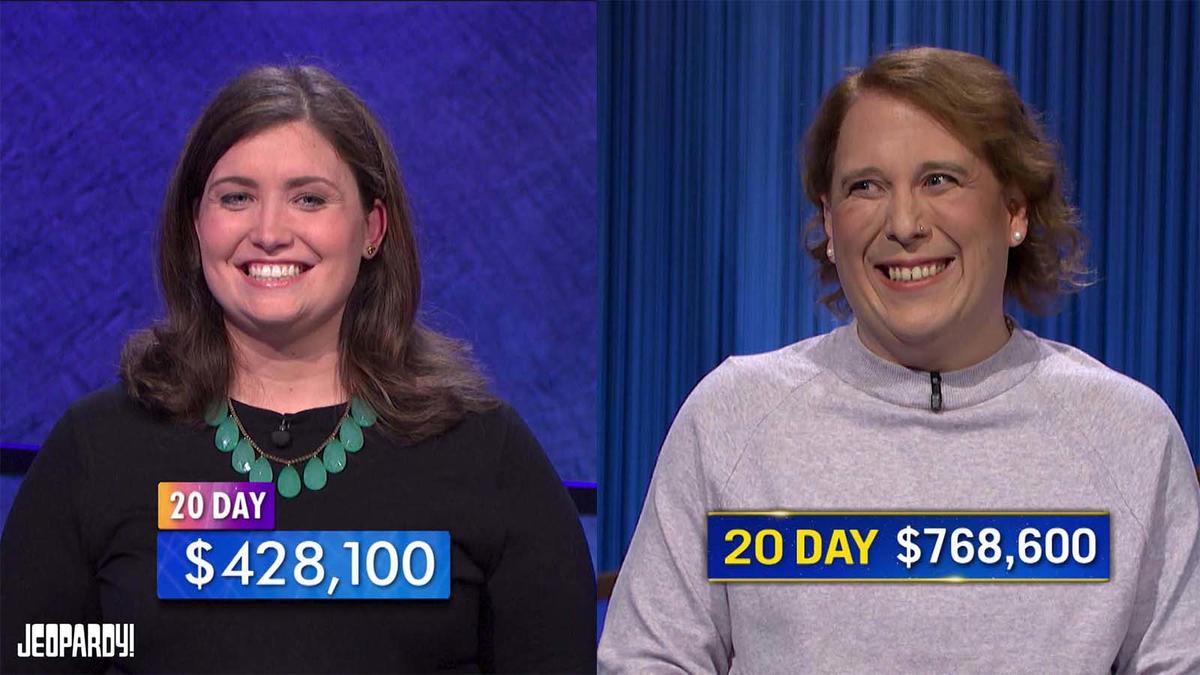 With 20 straight victories and $768,600 in total winnings, Amy Schneider is now tied for consecutive game-wins with one of her favorite Jeopardy! players of all time: mega-champion Julia Collins.
"Obviously being such a successful woman on the show is, you know, meaningful to me," said Amy, reflecting on Julia's streak. "But I also just liked that she played very straightforward, and just being smart, [and] just being fast on that buzzer… I liked that about her as well."
In 2014, Julia went on a historic streak, winning 20 games and $428,100. She quickly became a fan favorite who was lauded for not only her vast knowledge but also her stylish sweater collection.
Sporting a mauve crew neck sweater on Tuesday, Amy paid homage to her Jeopardy! idol and won her 20th game in true Julia fashion.
"I wanted to wear a sweater because that was kind of her thing," Amy said. "Kind of in tribute."
Currently, Amy sits in the No. 4 spot for highest winnings during regular-season play.