Buzzy and Alex Develop a Fun Rapport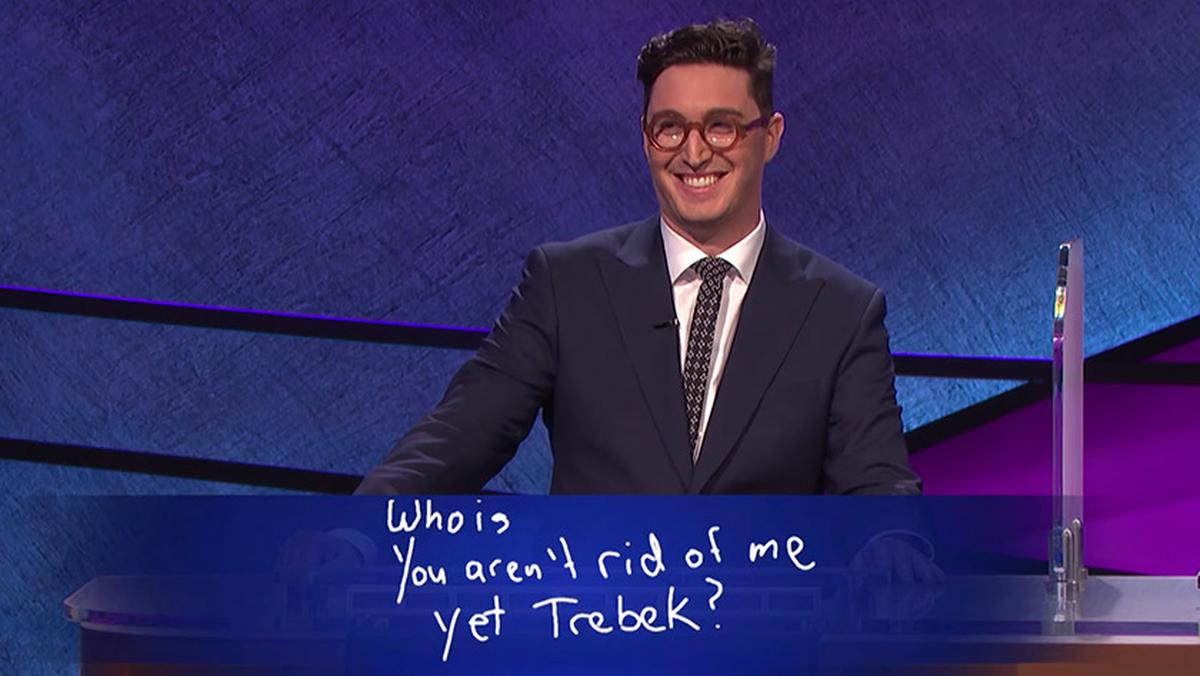 Buzzy Cohen has been on an impressive winning streak lately, capturing seven in a row for a total of $133,402. Arguably just as entertaining as his wins is the rapport he has established with Alex. On multiple occasions, Buzzy has used his insurmountable lead to reference some of the finer moments of SNL's version of Celebrity Jeopardy! And of course, Alex is always ready to turn it around with a little good-natured ribbing of his own. These are the moments that help make a winning streak fun.
Share this with a friend who could use a laugh, then be sure to tune in tomorrow as Buzzy goes for his eighth win...and maybe another joke with Alex?
To keep an eye on Buzzy's streak, check out the Tournament of Champions Tracker.