Cris Pannullo is an 11-Game Jeopardy! Super-Champion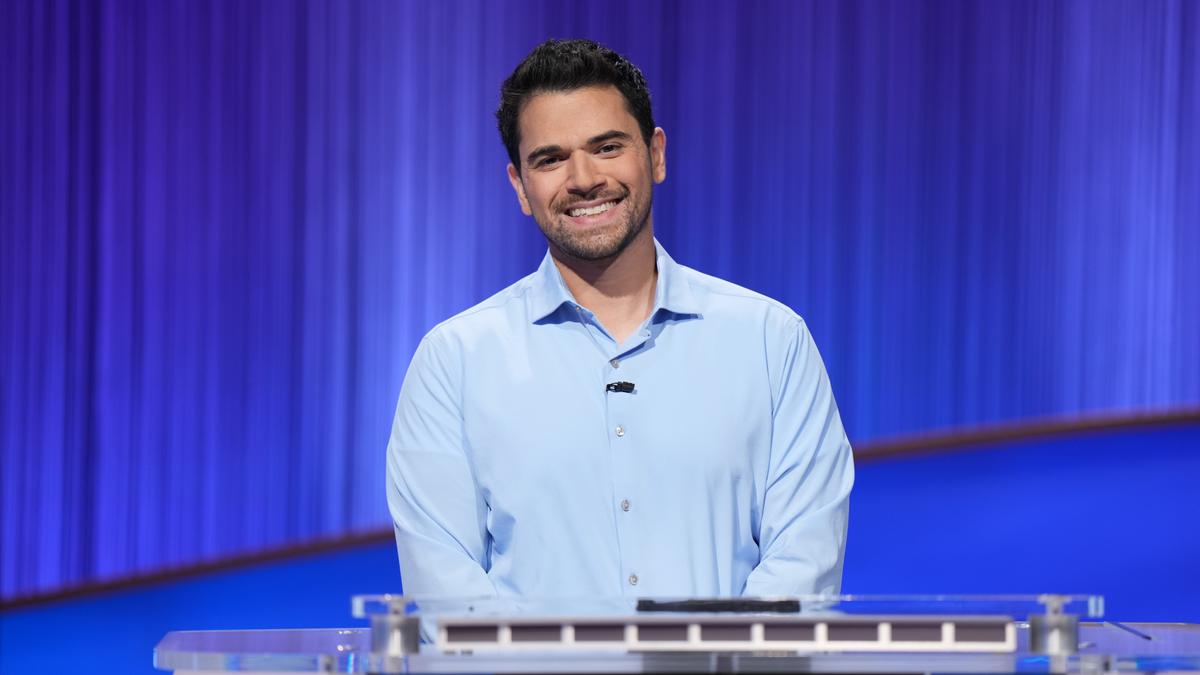 Cris Pannullo has officially achieved Jeopardy! super-champion status with his 11th victory on Friday.
"It feels incredible. It feels like a dream," Cris said. "I'm still processing everything that has happened and is happening right now."
The customer success operations manager from Ocean City, New Jersey, has already qualified for the next Tournament of Champions and earned a total of $356,702. While Cris may not have a plan for spending his winnings just yet, he does have a plan for safekeeping his hard-won cash.
 "I think I said earlier that I was going to put it under a mattress," Cris said jokingly. "So now, I think with the winnings I have to buy a second mattress, and put the second half under that. Or maybe just [have] a boxspring made out of money."
Of Cris' 11 wins, nine of his victories have been runaway games. And when it comes to his Jeopardata stats, they're just as impressive. Cris currently has a 94 percent correct response rating and an 89 percent Daily Double rating, which he attributes to his strategy of playing toward the center of the left-hand side of the game board first. 
"It depends on the categories. It depends on what's left on the board," Cris said. "I'm trying to, I mean obviously trying to find the Daily Doubles. And I've been doing a pretty good job so far." 
In addition to earning more than a quarter million, Cris said the best part of his experience so far has simply been "just being here and meeting all the incredible cast and the fellow contestants."
"It's truly a once in a lifetime experience," Cris continued. 
Cris will return to the contestant podium to play his 12th game after the Jeopardy! Second Chance Competition and the 2022 Tournament of Champions.