Eric Ahasic is a Five-Game Jeopardy! Champion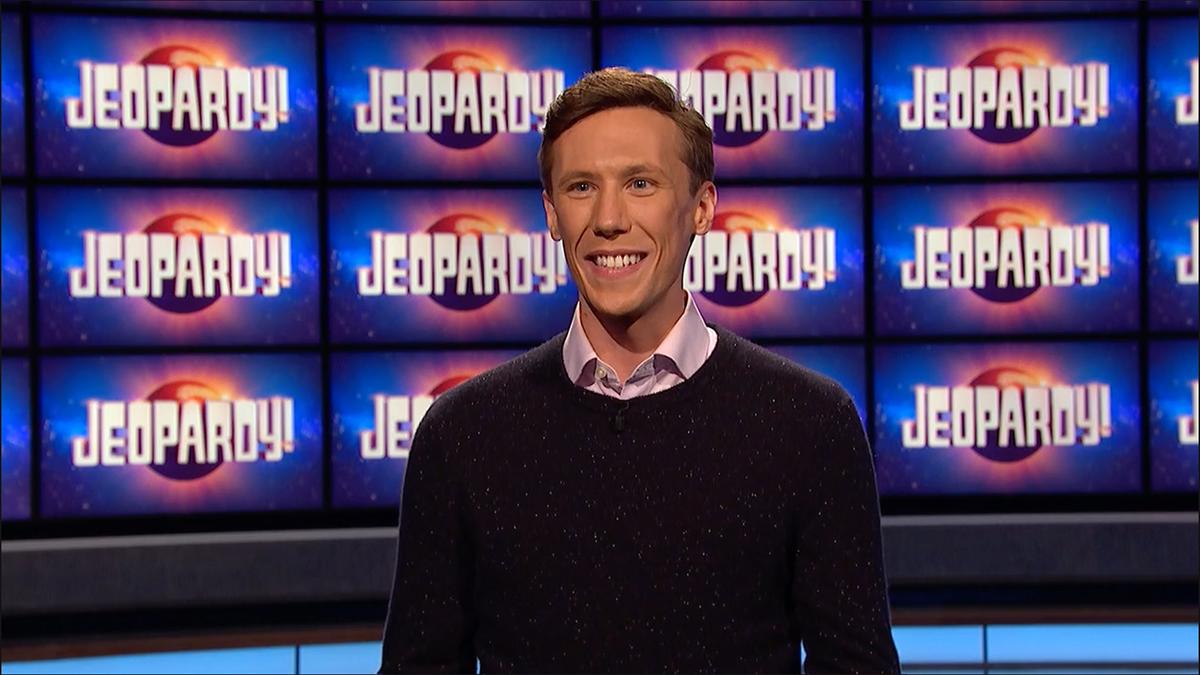 After taking down super-champ Ryan Long on Monday, Eric Ahasic is building up steam for his own impressive streak.
On Friday, the meteorologist from Minneapolis scored his fifth consecutive victory, bringing his total winnings to $133,801. 
"I think that anyone who comes on this show, you hope you can win one [game]," Eric said. "Then, if I can win one, I can win two. If I can win two, I can win three and just  keep riding the wave as long as possible." 
Eric is doing much more than coasting through his streak. Four out of his five victories have been runaway games, which he credits to his strategy of leveraging Daily Doubles.
"Daily Doubles are so random but they're such an integral part of the game," Eric said. "If there's one that's in a category you like, you could really do some damage right there."
Of the 15 Daily Double clues available during his run, Eric has found 13 of them and responded correctly 11 times. 
"That's the thing, not [only do you] have to find them, you've got to get them right," Eric said. "There were I think one or two [Daily Doubles] where I bet big and got them wrong. But it's going to happen. There's so many ups and downs in the game of Jeopardy! You've just got to stay with it." 
As a five-game champ, Eric said he is already looking forward to competing in the upcoming Tournament of Champions.
"Just as a fan of Jeopardy! I was excited to watch it on TV," Eric said of the Tournament of Champions. "To be a part of it and play on stage with some of those super champions — I mean it's going to be a blast. I cannot wait."
But for now, Eric is just happy to keep his hot streak going.