James Holzhauer's Record-Breaking 32-Game Streak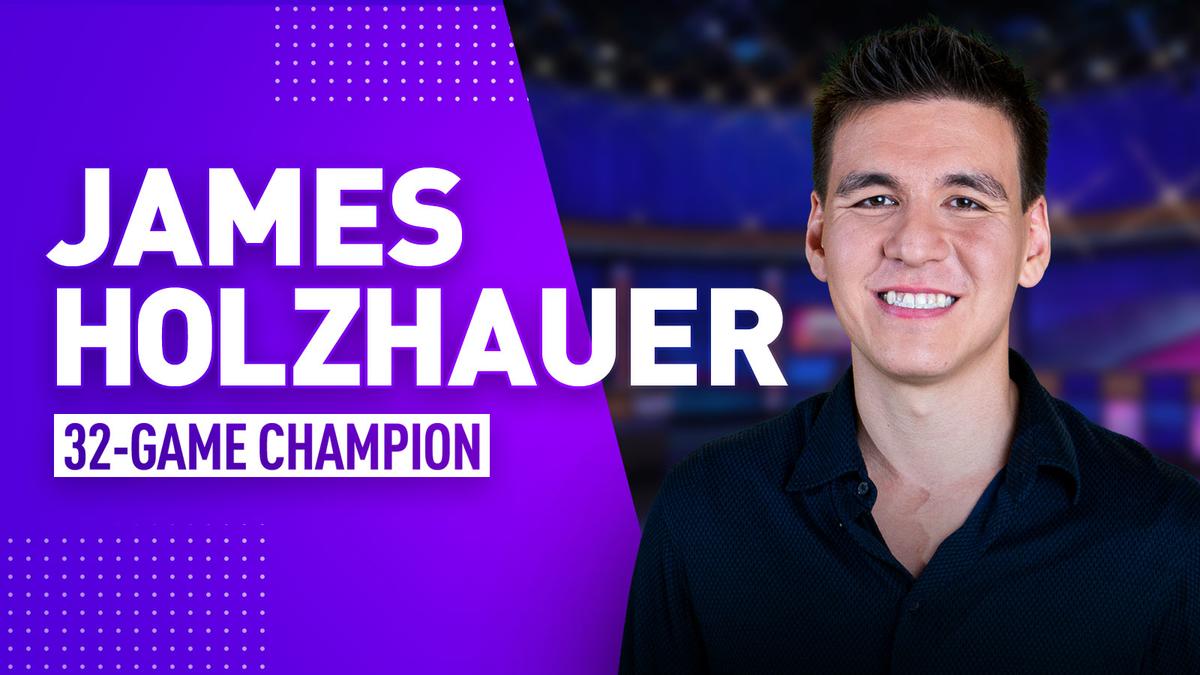 After 32 games of near-perfect gameplay, jaw-dropping wagers and unmatched buzzer speed, James Holzhauer's record-breaking winning streak has come to an end.
Earning nearly $2.5 million at an unprecedented pace and closing out his regular-season career with a stunning 97% accuracy rate, James left with more than a few Jeopardy! records to his name. Here are some of the biggest moments – and gambles – of his historic run:
04/09/19: Breaks Roger Craig's Single-Game Winnings record.
04/15/19: Becomes second to Ken Jennings in Highest Winnings (Regular-Season Play).
04/17/19: Breaks his own Single-Game Winnings record.
04/23/19: Passes $1 million in Total Winnings.
05/01/19: Achieves all top 10 Single-Game Winnings records.
05/02/19: Becomes second-winningest contestant.
05/24/19: Passes $2 million in Total Winnings.
05/31/19: Wins final game of his streak.
06/03/19: Finishes his streak with 32 wins.
To get a look at James's final stats, check out the James Tracker.