James Holzhauer Becomes the 2nd-Winningest Contestant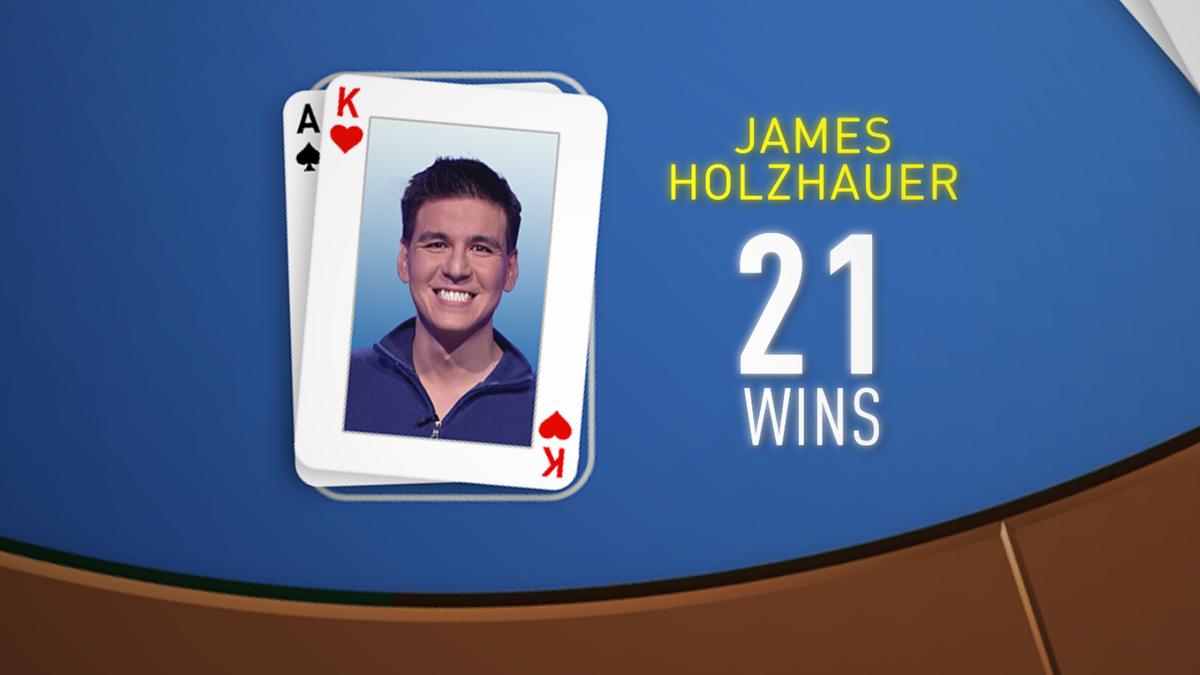 He has become only the second contestant to earn more than $1 million in regular-season play, and he has broken the Single-Game Winnings record previously held by Roger Craig – 11 times. Now, with 21 victories, James Holzhauer is the second-winningest contestant in Jeopardy! history.
The last contestant to hold this rank was Julia Collins, whose 20-game winning streak in 2014 netted her $428,100. Five years later, James has secured $1,608,627 in 21 games (an average of more than $76,600 per win).
Only Ken Jennings remains ahead of James in two Jeopardy! records: Highest Winnings (regular-season play) and Consecutive Games Won. Ken earned $2,520,700 in what remains the longest streak: 74 games.
Can James catch up with Ken? Tune in to see if the streak continues!