Jeopardy! Super Streaker Amy Schneider Claims No. 3 Spot for Consecutive Games Won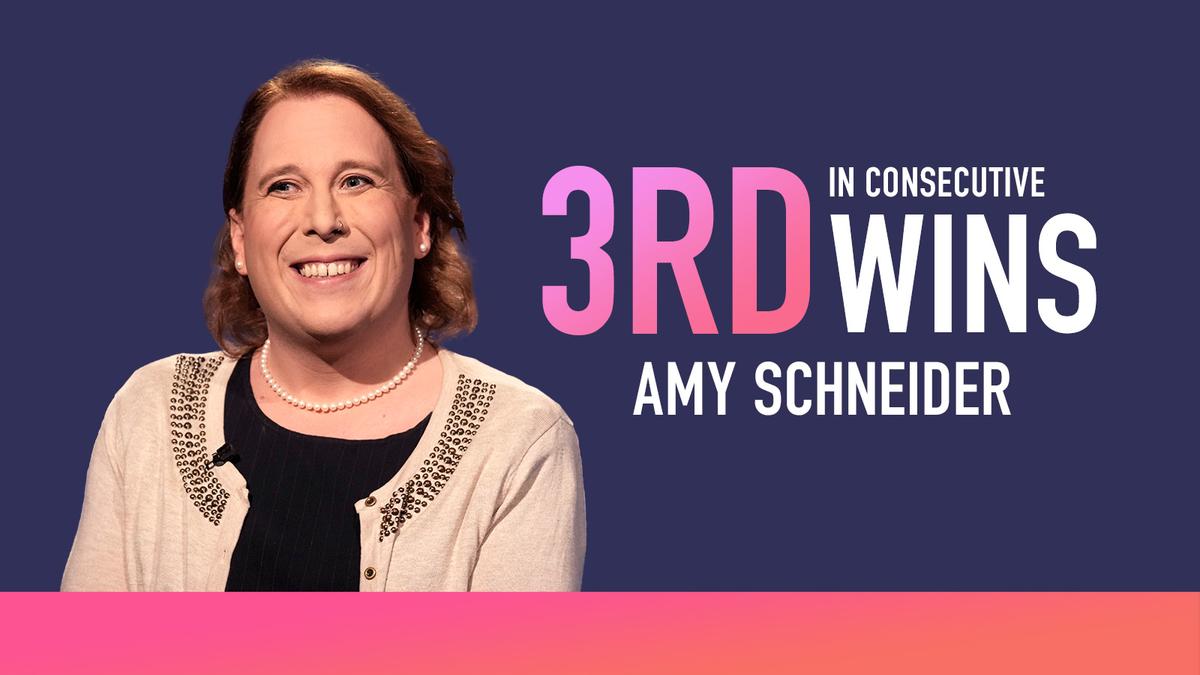 Mega champion Amy Schneider has reached another monumental milestone in her record-breaking streak — she is now the third longest running contestant in Jeopardy! history.
Amy pulled off her 33rd straight victory on Friday and bested James Holzhauer's 2019 record of 32 game-wins.
"He was a great player, and I certainly respect him," Amy said of James. "I always felt like he could have won more games playing slightly more conservatively, so I guess I've proven that."
Only Ken Jennings, who won 74 games during his epic 2004 streak, and Matt Amodio, who amassed 38 victories last year, have won more games than Amy during regular season play.
"I'm just blown away," Amy said of owning the No. 3 spot for consecutive games won. "That only two other people have done this is hard to wrap my mind around."
Since the start of her streak in November, Amy has racked up $1,111,800 in winnings and responded correctly to over 1,000 clues, which she credits to "a lifetime of reading and curiosity."
"That number really surprised me," Amy said. "The games go by so fast. If you asked me to name 10 clues I've gotten right, I don't know if I would be able to."