Matt Amodio Goes on 5-Game Winning Streak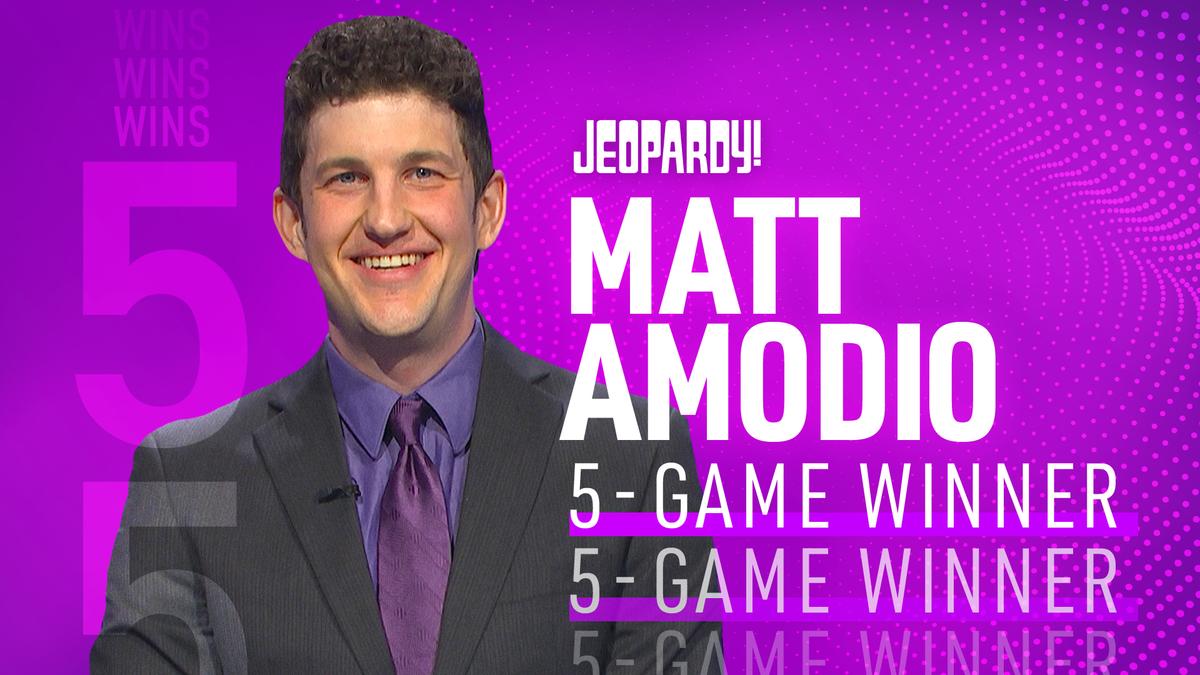 When a player earns $147,800 in just 5 games, Jeopardy! fans sit up and take notice. And right now, all eyes are on an unassuming PhD student named Matt Amodio.
Every contestant has their own style of play, but the combination of Matt's simple approach to the game, his incredible breadth of knowledge, buzzer speed, and his respectful acknowledgement of his co-contestants makes him unique indeed.
Balancing "true" Daily Doubles with strategic Final Jeopardy! wagers, Matt's skills have already earned him a spot in the Tournament of Champions tracker but he's not done yet.
Tune in tomorrow to see if he can keep up the momentum!