Ray Lalonde is a Five-Game Jeopardy! Champ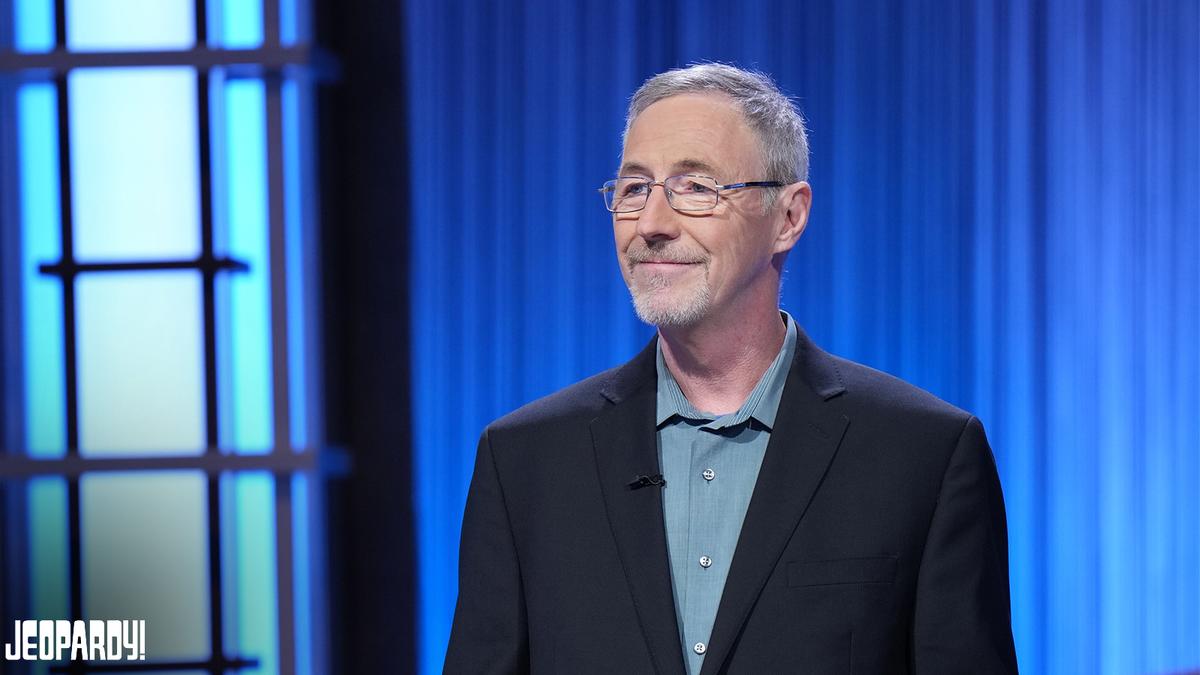 Jeopardy! champion Ray Lalonde is on a roll! The scenic artist from Toronto scored his fifth consecutive win on Wednesday.
Ray's latest victory brings his total winnings to $132,200 and solidifies his spot in the next Tournament of Champions. 
Wednesday's game between Ray, Mary Dishigrikyan, and Michael Vaz was a fierce battle that came down to Final Jeopardy!. But after coming up with the correct response and wagering a massive $17,700, Ray claimed victory with a total of $36,900.
"I cannot believe it," Ray said. "A little while back I won my first game and I thought: 'That's it — I've done everything I wanted to. This is fabulous; I can dine on this for the rest of my life.'"
Though Ray is a proud Canadian, he has proven to be quite the U.S. history and culture buff throughout his streak.
"I boned up on the material because I knew that would be a weakness for me," Ray said. "I like history anyway, so it's just one more country to add to the pile."
Ray shares his affinity for history with fellow Canadian and Jeopardy! champion Mattea Roach, who embarked on an impressive 23-game streak during Season 38.
"I've got a ways to catch up to her," Ray said of Mattea. "But it'd be lovely to meet her sometime and share stories."
Whether Ray will catch Mattea on the Leaderboard of Legends for consecutive games won remains to be seen, but for now the five-time champ said he is happy to be making his loved ones proud playing the game he has loved since he was a kid.
"Our whole family grew up watching the original Art Fleming version of Jeopardy!," Ray said. "Every time we went back home for Christmas, New Years or whatever, it was always on TV."
"It was something I always associated with being around my mom," Ray continued. "Her whole life — it was her favorite show."
No doubt, mom would be proud, Ray.