Ryan Long is a 15-Game Jeopardy! Champion: 'A Legend is a Nice Title'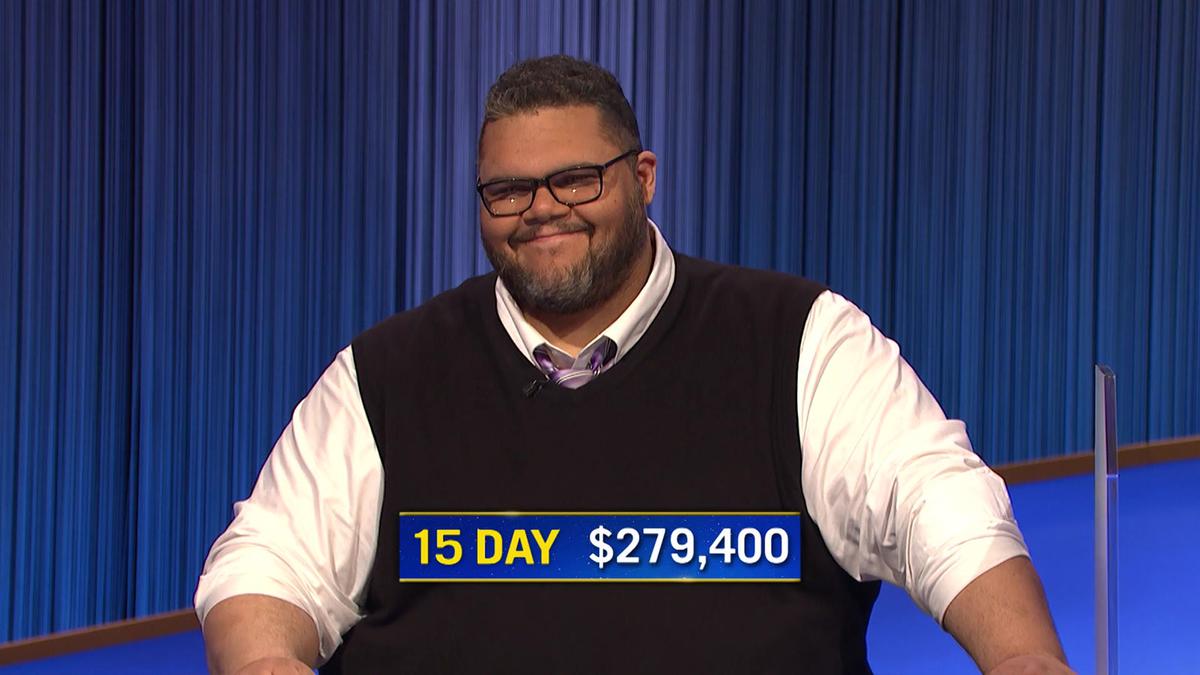 Ryan Long is quickly making his way up the Jeopardy! Leaderboard of Legends. On Thursday, he secured his 15th consecutive win and added $19,300 to his total winnings of $279,400.
"Every time I hear it, it sounds like I'm waiting for the punchline," Ryan said of making it on to the Leaderboard of Legends. "A legend? A legend is a nice title."
While each contestant has their own approach to the game, the rideshare driver from Philadelphia said his playing style relies heavily on doing "what feels right."
"I'd be lying if I said I had any kind of plan," Ryan said. "The situation that I find myself in each game, [I] just play it however it calls for it."
Following his gut instinct has certainly paid off for the 15-game champ. Only eight other players in the show's history — including recent super streakers Mattea Roach (23 games), Amy Schneider (40 games), and Matt Amodio (38 games) — have won more games than Ryan.
"I'm not like a sentimental guy, but it feels like an honor," Ryan said. "All those great champs, it's crazy for me to think that my name is going to be among that [type of] company. But it's really cool."
Ryan credits his success on the show to his ability to retain information that he said some people may not find useful. Now that he is putting his vast knowledge to work, he has one thing to say to those who doubted whether he would find a use for all those random facts: "Told ya."