Tournament of Champions Contestants Honor Cindy Stowell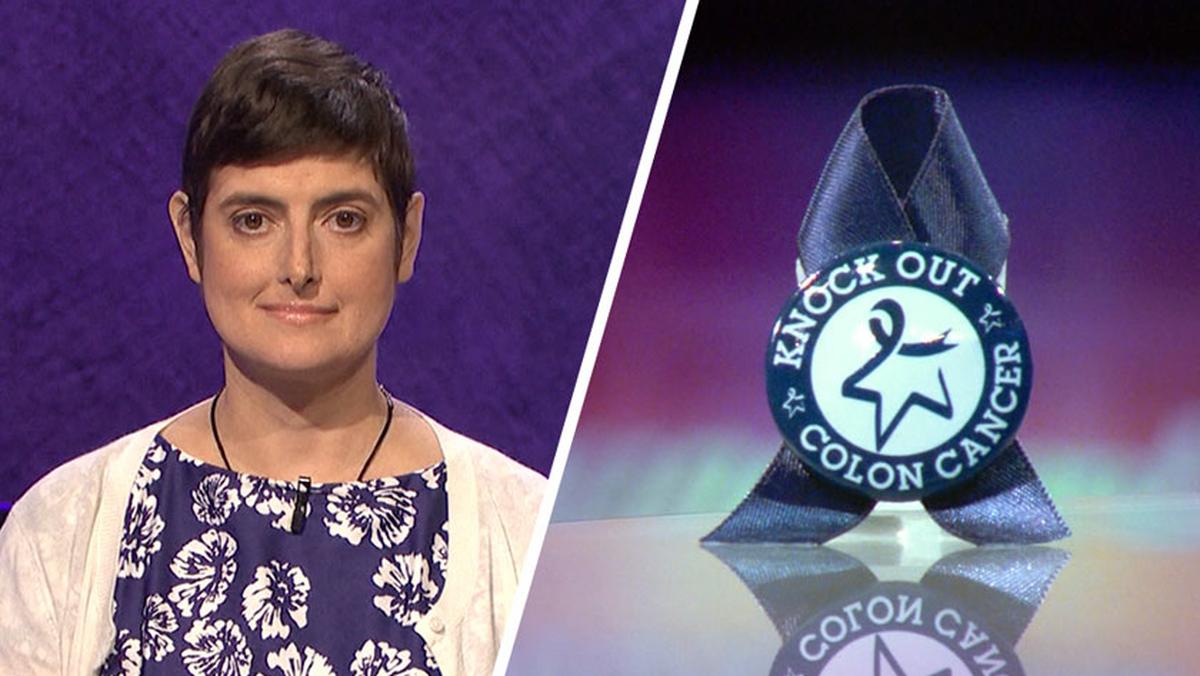 When tuning in today, fans may notice that Alex Trebek and the contestants are all wearing dark blue ribbons. Along with the rest of the Jeopardy! staff, they do so in honor of six-time Jeopardy! winner Cindy Stowell, who would have qualified for this year's Tournament of Champions but lost her battle with colon cancer on December 5, 2016. Hear Cindy's story in her own words.
Jeopardy! also made a $10,000 donation to the Cancer Research Institute (CRI) in Cindy's name. If you would like to make a donation to CRI, visit their website.