Producing 230 new shows every year doesn't allow us much time to pause and look back. But as our 33rd season on the air comes to a close, we can't help but think about some of the fun we've had, the people we've met, and the stories that have been our honor to share. There are 61 new clues on every show, but moments like these keep our game always surprising, always new.
8. Seth Wilson, The Streaker That Could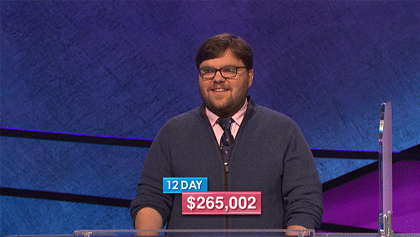 A fan since the age of 5, Seth can remember the first correct response he shouted back at the television. So when this doctoral student arrived at the studio armed with only his smarts and a killer playlist, you knew he was ready to make the most of "the chance of a lifetime" (his words!). Twelve games later, he let his guard down long enough to share with us what it means to him to win, and more than that; what it's like to have family there to watch.
7. United States of Clues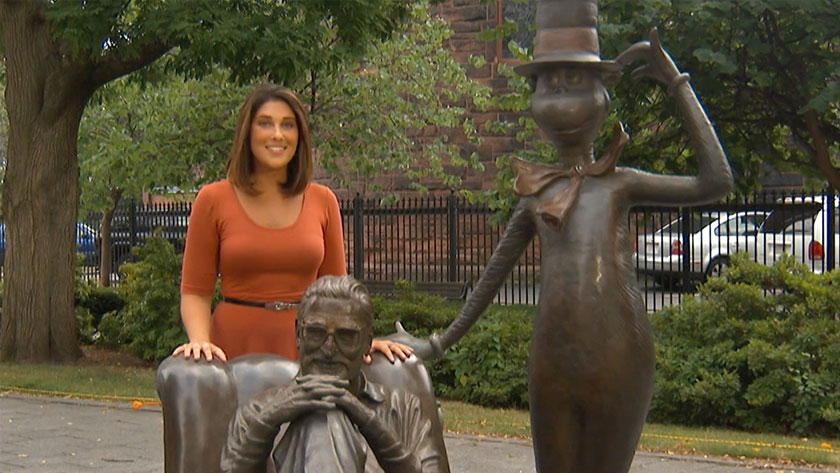 We're always looking for new ways to present and share clues, and our Clues Across America categories have done just that. Working side by side with our affiliate stations across the United States gives us the chance to draw on the experience of local talent to spotlight some of the rich culture and history that inhabits every town and byway of this great country. And we're only getting started…
6. We got LEGO®-fied!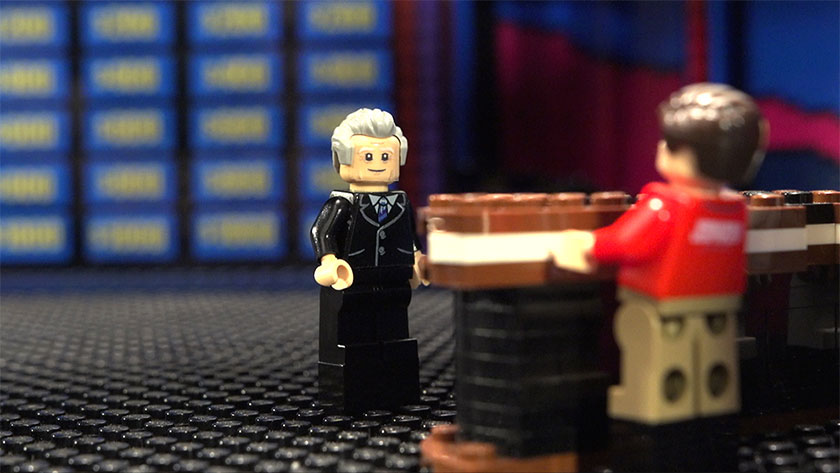 One of the most fun categories we collaborated on this year was with the LEGO Group. In addition to shooting clues on the brands' campus, they gifted us with our very own Jeopardy! set in LEGO form. Although not available for purchase, this more than 12,000-brick replica is now on permanent display in the Jeopardy! Hall of Fame on Stage 10. Those lucky viewers who visit Jeopardy! as a studio audience member can attest to its coolness.
5. Galápagos Great Escape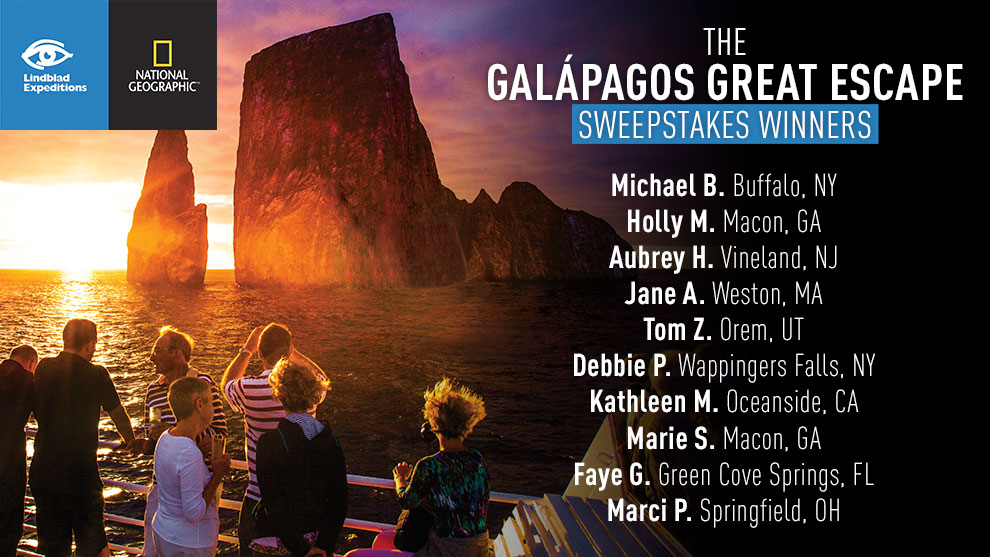 We partnered with Lindblad Expeditions to give away the trip of a lifetime: A week-long adventure aboard theNational Geographic Endeavour II exploring the Galápagos Islands with Alex Trebek! From the millions of entries we received, 10 lucky winners and their guests were selected, and will travel in October.
4. Inside the Jeopardy! Writers' Room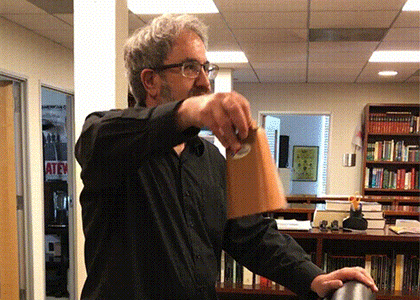 We've gotten tidbits about the process of crafting clues from our writers in the past, but this season for the first time we were allowed to listen in on a round table session with the team, and watch the process of a single game coming together. This look at what it's like to build a category and game board from scratch took us inside the minds of the Jeopardy! writers like never before.
3. Road to the Podium Series
Speaking of firsts, we also took you along for a behind-the-scenes look at the College Championship from the first audition to the winning moment. Starting with dozens of fresh-faced students filing into our New York interviews, all the way down to "The Spiciest Memelord," our four-part series brought the whole rollicking ride right to you.
2. Lifetime Achievements. Plural.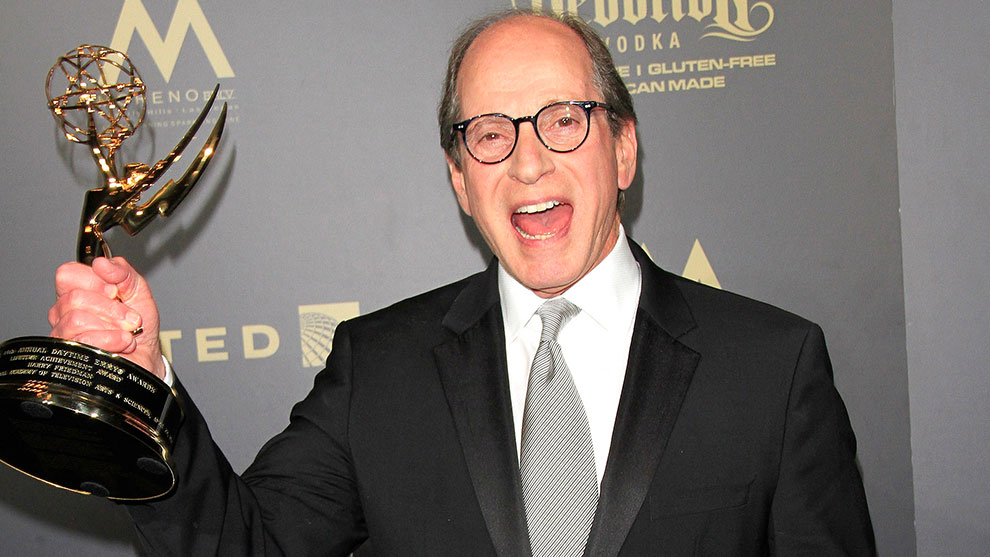 Last year, Executive Producer Harry Friedman received a Guinness World Record™ for most game show episodes produced. This year, he added a Daytime Emmy® Lifetime Achievement Award to his growing list of accolades. So, aside from receiving more Daytime Emmys than any other game show in history, our award case now includes not one, but – along with Alex's 2013 statuette - two for Lifetime Achievement.
1. Cindy Stowell's Story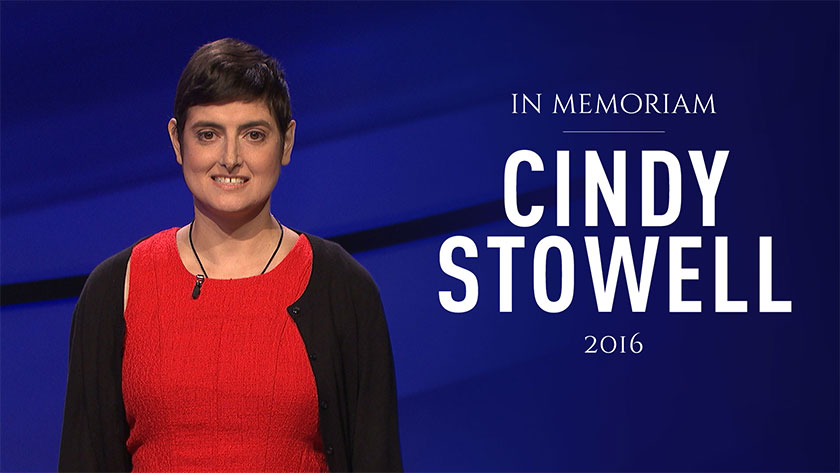 When Cindy came to audition for Jeopardy! in the summer of 2016, all we knew was that she had qualified to compete and came to play. But beyond her stunning gameplay, no one had any idea of the impact she was about to have on our staff, crew, fans, and the nation that followed her unforgettable story of courage and inspiration. Hear Cindy's story, told in her own words.
For the next six, short weeks, we'll be re-airing some of your favorite tournaments. But keep your game sharp! Season 34 begins on September 11, 2017! What will it bring? We hope you'll be with us to find out.