Audience Member Brings a #TBT Picture to the Jeopardy! Set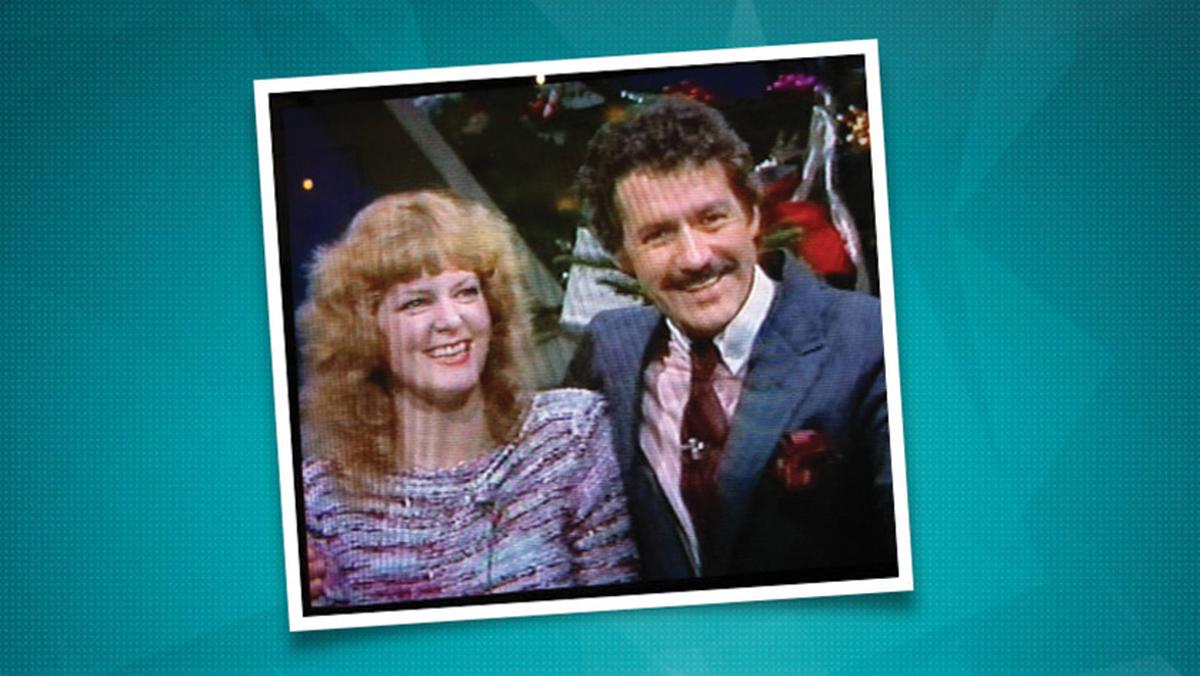 At a recent taping, an audience member named Arlene Wylie raised her hand. When called upon, she showed Alex Trebek a picture of the two of them from 1981, when he hosted "Battlestars." With this show's history, any day on the Jeopardy! set could be a Throwback Thursday.
We asked Arlene about the moment, and she provided some glowing context:
"The original shot was taken on a show called 'Battlestars' that was aired on Christmas Day 1981. Alex Trebek was the host, or 'Man in Command,' as they said back then, and I became the champion on that show for 4 more days. I always have said that the money I won was my dowry since I was married 3 months later to my husband, Paul. I had a wonderful time on the set of Jeopardy! today while sharing the picture of Alex and me from so long ago. As Alex said, 'Was I ever really that young?' Everyone in the audience around us today and the show crew were so friendly and supportive that my husband and I have a whole new set of great memories to take home with us for another 33 years."
The day she visited the Jeopardy! set with her old photo, Arlene and Alex posed for a new one. Reunited!