How a Daily Dose of Jeopardy! Helped Motivate an Ailing Champion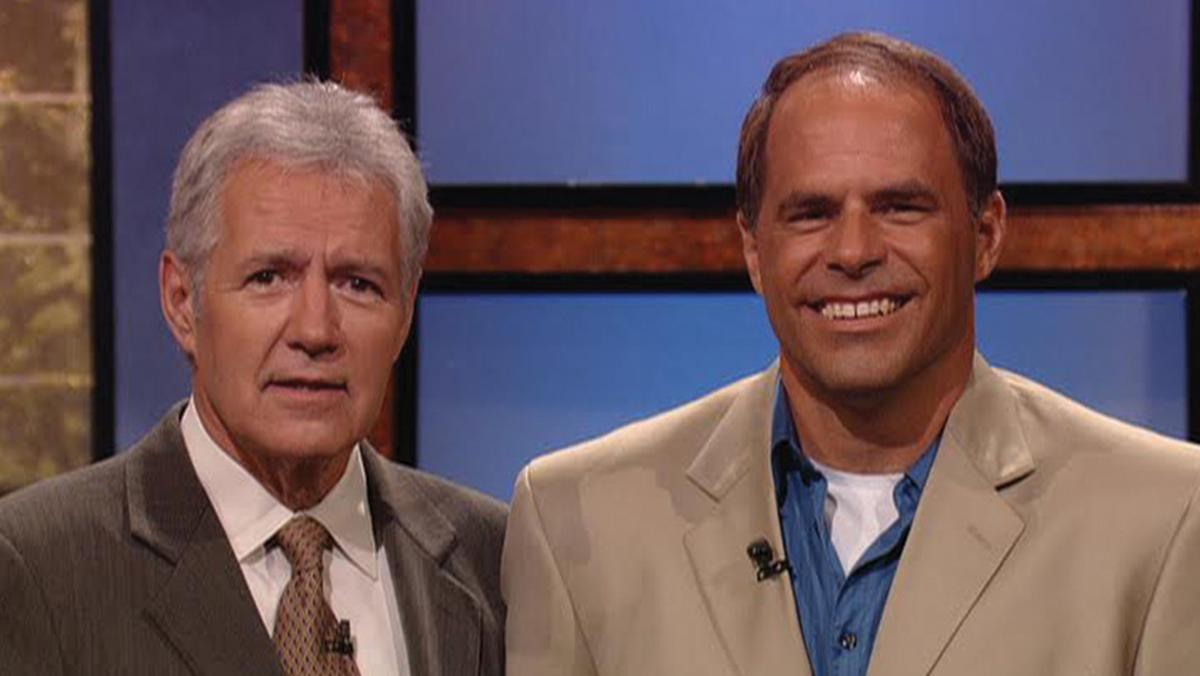 At every taping, Alex Trebek takes questions from the studio audience at Stage 10. One day at the beginning of this season, a young woman named Samantha raised her hand. She asked Alex if he remembered a past contestant who once told a story about "Strip Jeopardy!" in his on-air interview segment. That contestant was Samantha's father, Michael Maheu, a two-game winner in 2008.
After Samantha attended the taping, she wrote a note to the Jeopardy! producers describing what happened next:
Nobody knew at the time, but it turned out that Michael was sick during his time on the show, and later, he was diagnosed with a heart disease called dilated cardiomyopathy. He received a heart transplant at Cedars-Sinai Medical Center here in Los Angeles in January, 2013.
Samantha told us that throughout Michael's months of painful recovery in a hospital bed, he watched Jeopardy! every day. She wrote, "He faced and escaped death many times. No matter how sick he was, every day he made sure to watch your show because it motivated him to get better and reminded him that he still kept his gift of intelligence." Since surgery, Michael has made a full recovery and completely regained his health and strength.
To the Maheus: thank you for sharing your story. It's a fantastic bonus to know that we've helped someone keep their head up through a life-threatening ordeal, and we're glad Michael is back in good health.