College Students Get an Inside Look at Jeopardy!, Hollywood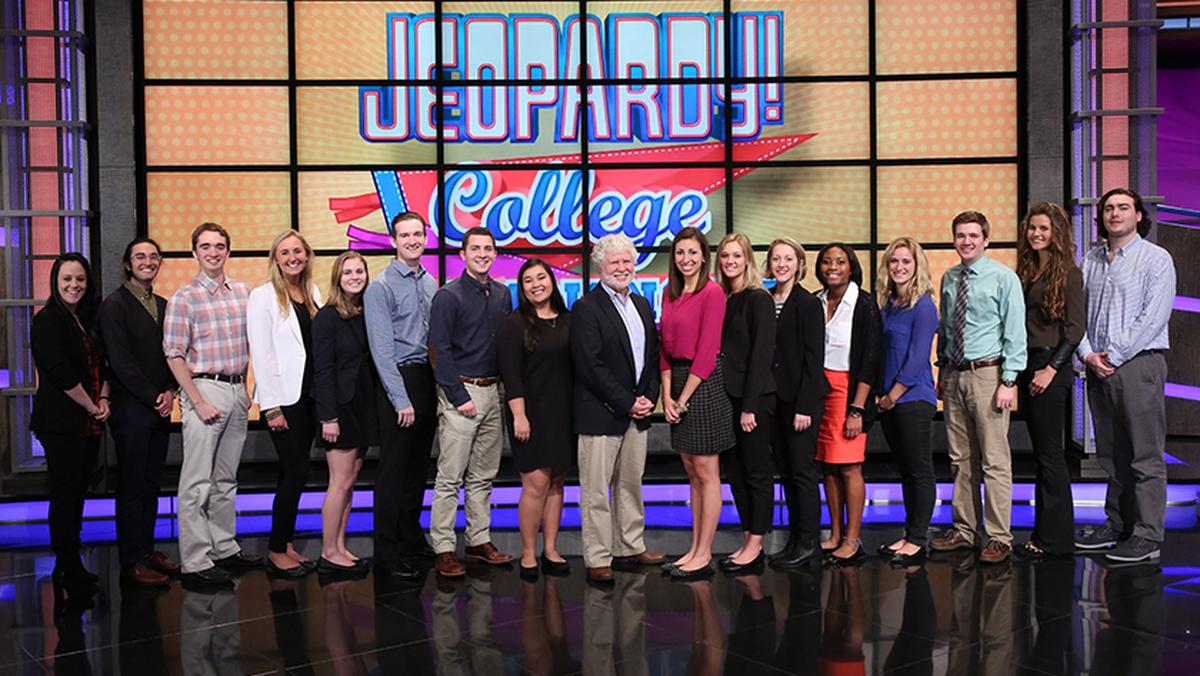 Two of our biggest goals here at Jeopardy! are to simultaneously entertain and educate. We aim for the "Aha!" moment when our clues teach you something new, and the smile that ripples across your face when you know you've got a lock on a Final Jeopardy! response. During tapings for the recent 2016 College Championship, we got the rare opportunity to enjoy some of those experiences in person.
For the second year in a row, the Miami University of Ohio's Dr. Howard Kleiman brought his "Inside Hollywood" program to Los Angeles for a deep dive into the entertainment industry, and we were delighted to have been a destination on their list. The group of mass communications students spent the better part of a day with us touring the Jeopardy! offices and Stage 10. They also attended a Jeopardy! taping, sat in on a production meeting with Alex Trebek and the writers, and had an extended Q&A with producers Harry Friedman, Rocky Schmidt, and Lisa Broffman.
With interests ranging from production to development, writing, publicity, and promotion, the students had a wide-ranging stream of purposeful questions that kept the whole team on their toes. For us, we were happy to give them an inside look at our world and for the chance to give a little something back for the future of our industry.