Final Jeopardy! Wagering Strategy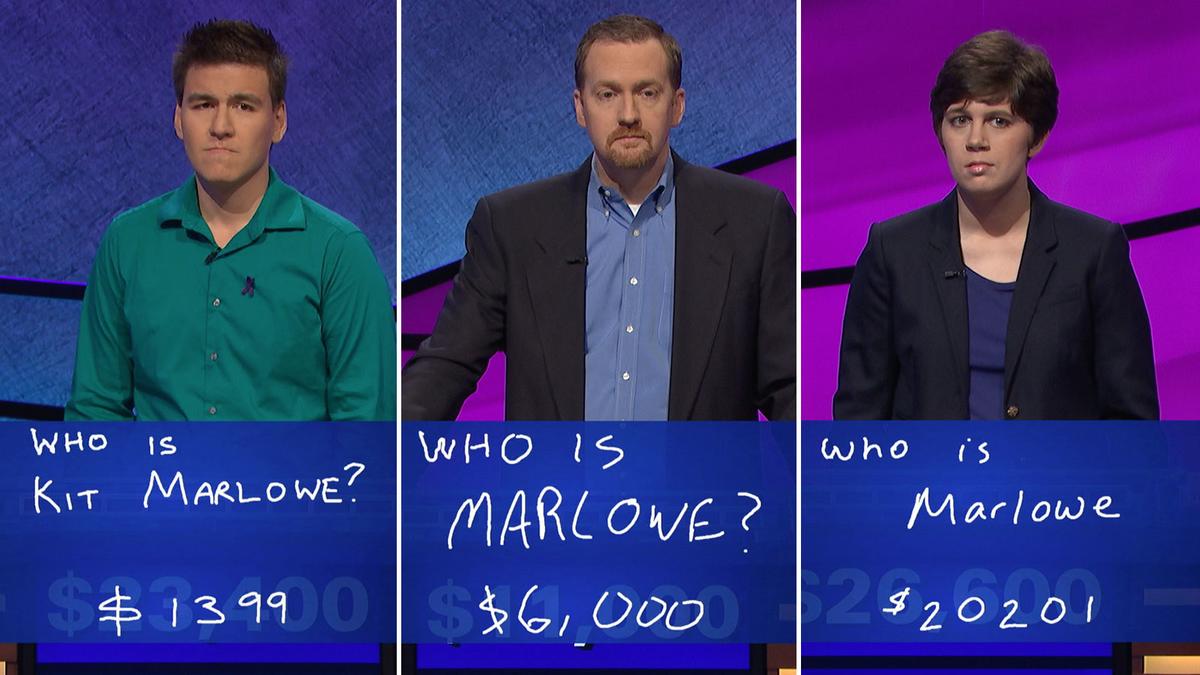 Having a wagering strategy for any situation is a key element in Jeopardy! Here's a look at the contestants' wagers from Monday's game.
The contestants' scores going into Final Jeopardy!:
Emma Boettcher: $26,600
James Holzhauer: $23,400
Jay Sexton: $11,000
Emma: In general, the leading player going into Final Jeopardy! bets to win should the person in second place bet everything and be correct. Emma needed to bet $20,201 to beat James by $1 in case James bet it all and was correct. That is exactly what she wagered, finishing at $46,801.
Jay: He COULD have bet up to $11,000. So since he turned out to be correct, he could have ended the game with $22,000. (He chose to bet $6,000 instead.)
James: Based on the presumption that Emma bet to win, James knew that the ONLY way he could win was if Emma turned out to be incorrect. Otherwise, even if he were to bet everything ($23,400) AND be correct, he still could lose to Emma by $1 ($46,801 vs. $46,800). However, in order to protect from being beaten by Jay's potential winnings of $22,000, James wagered the HIGHEST amount that he could ($1,399) so that if he turned out to be incorrect, he could still beat Jay by $1 ($22,001 vs. $22,000). James's $1,399 wager allowed him the possibility to win in the event that Emma was incorrect, regardless of whether he ended up being right or wrong in Final Jeopardy!
For a full explanation from the 2003 Jeopardy! College Championship winner, Keith Williams, check out the latest episode of his video series, "The Final Wager."