The 2016 Jeopardy! Summer Reading List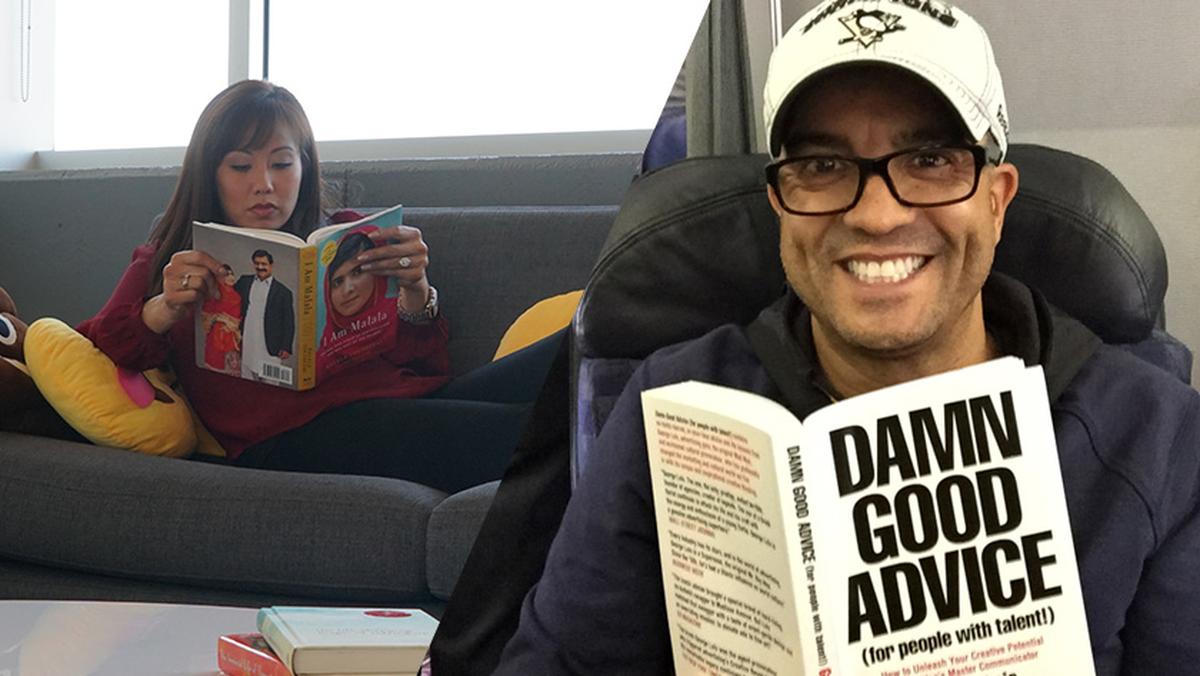 Here at Jeopardy!, our thirst for knowledge is quenched, in part, by our love of reading. If you're looking for a good read this summer, try these 10 Jeopardy! staff picks. Browse our 2016 summer reading list below and be sure to tweet us what's on your summer reading list @Jeopardy and use #JSummerReads.
Alex Trebek's Picks
"Alexander Hamilton" by Ron Chernow
With Lin-Manuel Miranda's "Hamilton" making several appearances on Jeopardy! this season, Alex will be reading the book that inspired the musical.
"Yesterday, Today, and Tomorrow" by Sophia Loren
Hollywood great Sophia Loren shares the story of her life and fame in this memoir.  
Kelly Miyahara's Picks
"I Am Malala: The Girl Who Stood Up for Education and Was Shot by the Taliban" by Malala Yousafzai
Malala Yousafzai tells her inspiring tale of standing up for education in Pakistan and the trials she faced in doing so.
"The Life-Changing Magic of Tidying Up: The Japanese Art of Decluttering and Organizing" by Marie Kondo
Kondo's book takes the reader through the step-by-step process of decluttering your life.
Sarah Withcomb Foss' Picks
"Permission to Parent: How to Raise Your Child With Love and Limits" by Dr. Robin Berman
A new parent herself, Sarah Whitcomb Foss will be reading this modern book for parents on the go.
Jimmy McGuire's Picks
"How to Break 90: An Easy Approach for Breaking Golf's Toughest Scoring Barrier" by T.J. Tomasi and Mike Adams
An avid golfer, Jimmy McGuire recommends a book that will take your game to the next level.
More From The Jeopardy! Team
"Me Before You" by Jojo Moyes
Moyes' love story of a young woman and a wheelchair-bound man is now a major motion picture.
"The Girl on the Train" by Paula Hawkins
This mystery-thriller weaves together tales of the disasters that arise when one covets what others have.
"Ready Player One" by Ernest Cline
This science fiction novel plunges the reader into a virtual utopia in a futuristic dystopia.
For more inside scoop on the staff, be sure to check out J!Buzz.