EP Michael Davies Reflects on a Producer's Role and His Future With the Show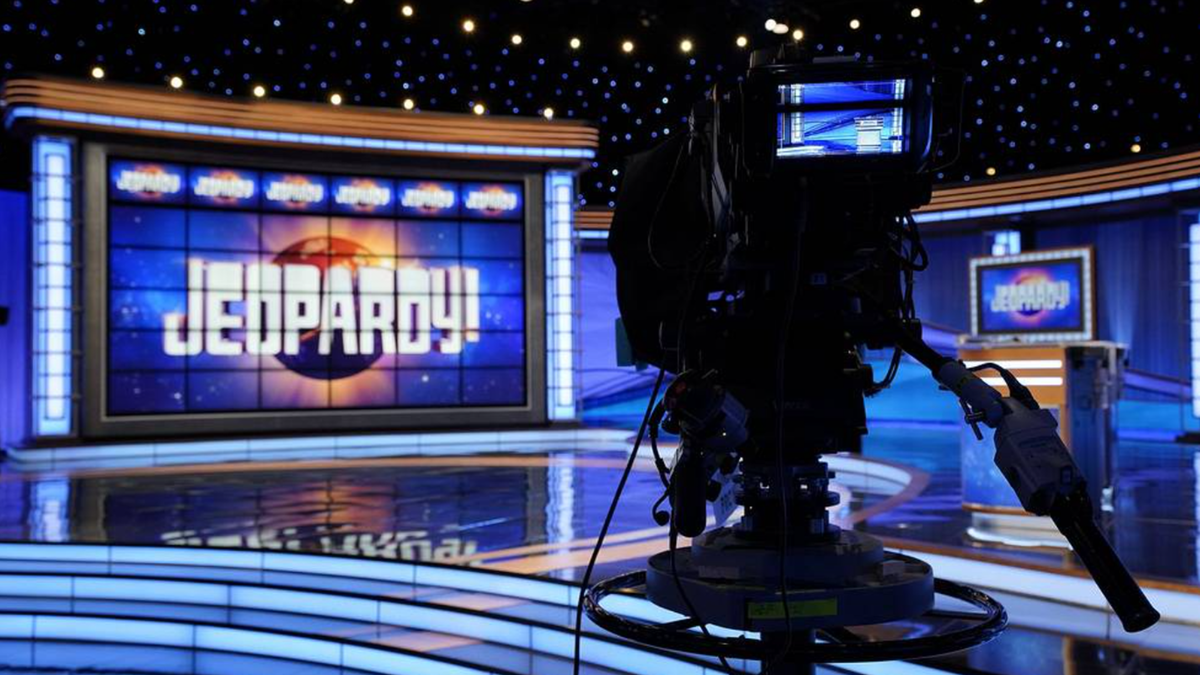 "What does a Producer do?"
This is a response that is unlikely to ever be on Jeopardy!, mainly because the answer is almost impossible to put into few enough words (7 lines, 20 characters max per line), and also, it is pretty much always a different answer depending on who the producer is, the project, and their professional background.
I get this question a lot though. And over time my answer has become somewhat reductive: 
"I imagine TV shows, or find shows other people have imagined, and then I build them. And once they're built, I supervise the way they work and try to protect them." 
My television journey, as I've written about here, started in development: first at Merv Griffin, then Disney, then ABC, then Sony, where I have spent a career creating and finding new ideas for television. After a while, I started producing those ideas as well. A few have been huge hits. Some have been critical hits. Others, less so(!) But I've only ever produced what I've developed. I've never been given a show to produce, let alone a legacy.  And it's one of the reasons why, after more than three decades in this business, the opportunity to step in and help out on Jeopardy! on an interim basis has been such an unexpected pleasure. 
Jeopardy! does not need to be imagined or reimagined. It is honestly the most perfect idea, both classic and essentially modern. Its air is filled with a constant barrage of brilliant writing and a parade of memorable contestants. We have two gifted hosts. The team who make the show are passionate about their work and committed to the daily pursuit of excellence that Jeopardy! requires. We have an unfailingly supportive parent studio in Sony Pictures, a first class distribution partner in CBS Media Ventures and a collection of 214 (!!!) outstanding television stations from coast to coast and everywhere in between who broadcast our program. 
But most of all, Jeopardy! has a fan base like nothing else I have seen in television outside sports. I am honestly so inspired by your attention to detail and the depth of your love for the show, its legacy, and its future. We don't always agree. You don't always agree! But we all share the same goal: to see the show we love be as good as it can be. Johnny's reassuring voice at the beginning of every episode literally reminds us of our history and responsibility. I have always known that the job of Executive Producing this show was to be a custodian of something that has meant so much to so many people for so long and to protect the work of those who created and built something so magical.
But it is also a building job. And a development job. And that is the kind of Executive Producer role that is a dream for a producer like me. Jeopardy! has a massive opportunity to build further and, far from being threatened by the massive changes in the media landscape, we can take advantage of the emergence of new platforms and bring more Jeopardy! to more audiences. There is just so much more we can do together. So, although I never imagined I'd be writing this…
Today, I am delighted to announce that I have accepted Sony's offer to become the show's full time Executive Producer. 
I am both honored and humbled by the faith the studio and the staff have put in me. Over the next few months, the scope of our plans will become clear. But, for now I just want to thank everyone in the Jeopardy! community for your phenomenal support. 
A few quick additional notes before I get back to the all important job at hand:
I must acknowledge the tremendous work my colleagues at Sony Pictures do behind the scenes that fuel so much of the show's health and success. Sony Pictures is a huge place, but I have never been made to feel that the work we do on a nightly quiz show is any less valuable or creative than the work being done by Tom Rothman on the movie side, or by all of our superb showrunners in drama and comedy on the TV side, or all of the other astonishing creatives across our businesses. Tony Vinciquerra, Ravi Ahuja, Keith Le Goy, and Tom Rothman himself have been unfailingly supportive. This all seems so obvious, but I can tell you, having been around the sun on this planet a few times, from the peculiar vantage point of Hollywood, California, it is very rare indeed.
The practical aspects of that support means that I have the resources and people to continue to run and build Embassy Row in New York and L.A., and all of its productions: "Watch What Happens Live," "Good Morning Football," "Talking Dead," and many more, as well as focus specifically on some exciting new initiatives in sports and entertainment.
The studio's strong commitment to game shows also allows me to bring Embassy Row's game show development and production expertise to the new Sony Games area being run by my partner in all things Jeopardy!, Suzanne Prete. Suzanne and I are like the human embodiment of a Venn diagram, very different backgrounds and starting points, but a huge shaded area in the middle where we are completely aligned on the future of Jeopardy! and the game show business at large. Honestly, without the strength of our working relationship and the trust we both have in each other, I would never have been able to succeed in the interim role, and I never would have taken, let alone been offered, the permanent role. We have so many plans to expand our working relationship in the future and already several Embassy Row creatives and producers have started work within the group. With the brilliant Bellamie Blackstone joining to lead "Wheel of Fortune," the studio's superb library, multiple shows in development, and a reinvigorated partnership with our colleagues over at GSN, Sony is truly positioned to become an even greater force in the game show space.
I want to thank our entire community for helping to make JeoparDAY! an enormous success. 20,199 people took the Anytime Test on March 30th. Wow! We raised $58,000 for the Alex Trebek Fund at Stand Up To Cancer. The original, unaired Jeopardy! pilot was watched more than 90,000 times on YouTube. We hit more than 5.9 million impressions across all of our social channels. Let's make Jeopardy's! birthday even bigger next year! Very open to any and all of your feedback.
If you're not currently watching the show you have missed the emergence of another outstanding new champion. Mattea Roach, just 23, from Toronto, Ontario, has won 7 shows and $168,401 at time of writing and has easily qualified for this Fall's TOC. Tune in to your local station to see what she's all aboot. (Sorrey).
Stay in charge,
Michael Davies
Executive Producer, Jeopardy!