A Note From Jeopardy! EP Michael Davies
Running "Jeopardy!" makes you think a lot about time. Partly because you have none: it is less a television program than a universe. And partly because one is constantly mentally switching between JPT ("Jeopardy!" Production Time), where we're currently making shows which air in February '22, and JAT ("Jeopardy!" Air Time), where we're now just three days into our first-ever Professors Tournament, which has briefly interrupted the staggering run of 13 consecutive games won by our reigning champion, #4 all time, Amy Schneider (more on her below). There is also JFT ("Jeopardy!" Future Time), which we spend more time thinking about than anything else. Where do we take this magical franchise from here? How do we modernize and make "Jeopardy!" more accessible to all of our potential fans and viewers while preserving everything that is and has been so perfect about the show throughout its storied history?
Though I only joined "Jeopardy!" 99 shows ago (JPT) only 41 of which have aired (JAT) as I write this, my relationship with the show's creator, the genius that was Merv Griffin, goes back more than 30 years. I was a 24-year-old assistant tennis pro and aspiring television writer in Florida when I got the call that I had been hired as a development associate at Merv Griffin Enterprises. This was literally my big break. I packed my bags and took the only flight I could afford cross country, leaving Orlando International and stopping in Houston and Salt Lake City before touching down at LAX.
It was a very different Los Angeles back then, a different place, a different era. The town was way more centered around showbiz, the trades, and the studios. Very few people had cell phones. No one had email. Legends like Merv literally ran the business. On one of my very first days I had lunch with the boss by the pool at the Beverly Hilton, which he had purchased in 1987, and where our offices were. When the waiter came over and said "May I take your order, sir?" Merv cooed, "Ooooohhh" in his signature baritone, and made a note in a small leather-bound book. Several months later, I saw the phrase reappear as a puzzle on "Wheel of Fortune."
Part of my job for Merv was watching "Wheel" and "Jeopardy!" every day, looking for lively contestants who we might bring in for run-throughs of new game shows that we were developing. That's when I first met "Jeopardy!" contestants in real life. I was in awe of their command of the canon of general knowledge, their quick recall, and their speed on the little reception bells we set up in the conference room behind their makeshift podiums. You could draw a direct line from that sense of wonder to shows I later developed and produced, like "Win Ben Stein's Money," "Who Wants To Be A Millionaire," "The World Series of Pop Culture" and "Grand Slam," a tournament which pitted the greatest quiz show players of all time against each other, on which I first worked with Ken Jennings. Of course, Ken won.
On my first day as interim Executive Producer, the breathtaking Matt Amodio ended his 38-game run. I thought perhaps I was the proverbial black cat of the studio until Jonathan Fisher, then Tyler Rhode, then Andrew He, and now Amy Schneider went on their own significant runs. All such different personalities and players, each with their own style and substance. I can not express to you how excited everyone at "Jeopardy!" is for the next Tournament of Champions – we really do have massive plans. Our champions are our All-Stars – our Jordans, our Kobes, our Candace Parkers – and we want to elevate them as such.
I have been so fortunate to have developed and produced several long-running and successful shows during my 30-plus-year career. But I have experienced nothing like "Jeopardy!". It is built on the shoulders of giants like Merv and Julann Griffin, Alex Trebek, Harry Friedman and Johnny Gilbert. They are our Time Lords. And what they created and built will outlast all of us.
I have absolutely loved my first few months on "Jeopardy!" I want to publicly acknowledge the superb staff and studio team who work so hard and with such passion. Mayim Bialik and Ken Jennings are outstanding hosts, and above that, outstanding people. I appreciate all the support we receive from everyone at Sony Pictures Television (especially my partner, Suzanne Prete, who runs the entire "Jeopardy!" and "Wheel" empire), the team at CBS Media Ventures and all of the stations around the country who broadcast and promote our show.
Finally, I never forget that, at root, we wouldn't be here without the loyalty and passion of our fans and viewers. This note is for you, and I really hope you enjoy it. Please send your feedback to me and the team here. This is the first of many initiatives to bring you more access to the show we all love. And as with everything else on "Jeopardy!," we want to get it right. And in time, with your help, I know we will.
Sincerely,
Michael Davies
Executive Producer
***
For me, "Jeopardy!" starts and ends with our brilliant writers and the clues they come up with, arranged into the cleverly named categories that populate our game boards round after round with literal (and literary) and cultural magic.
This was my favorite time-related category, PERIODS OF TIME, which appeared on November 24, six games into Amy's run.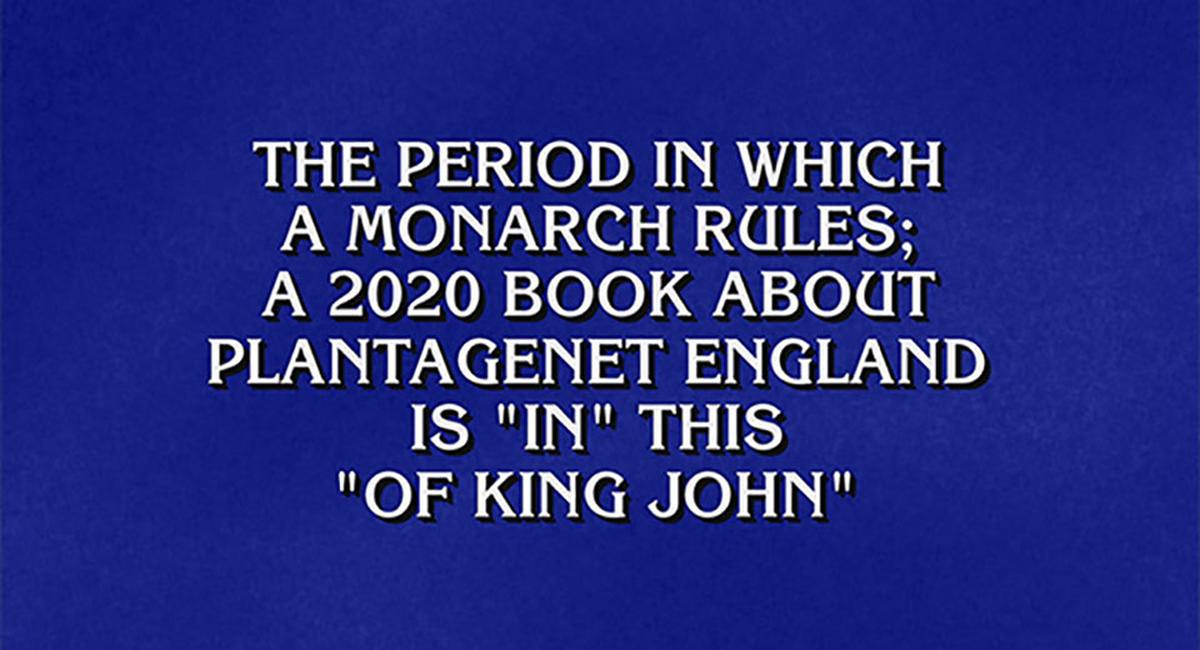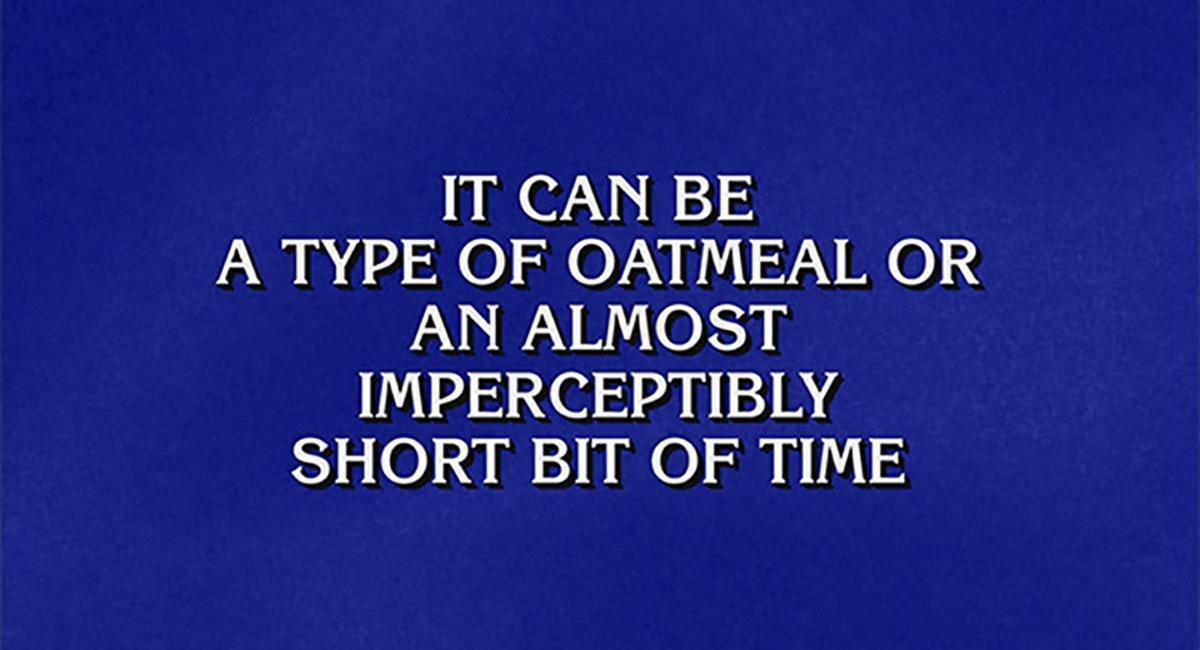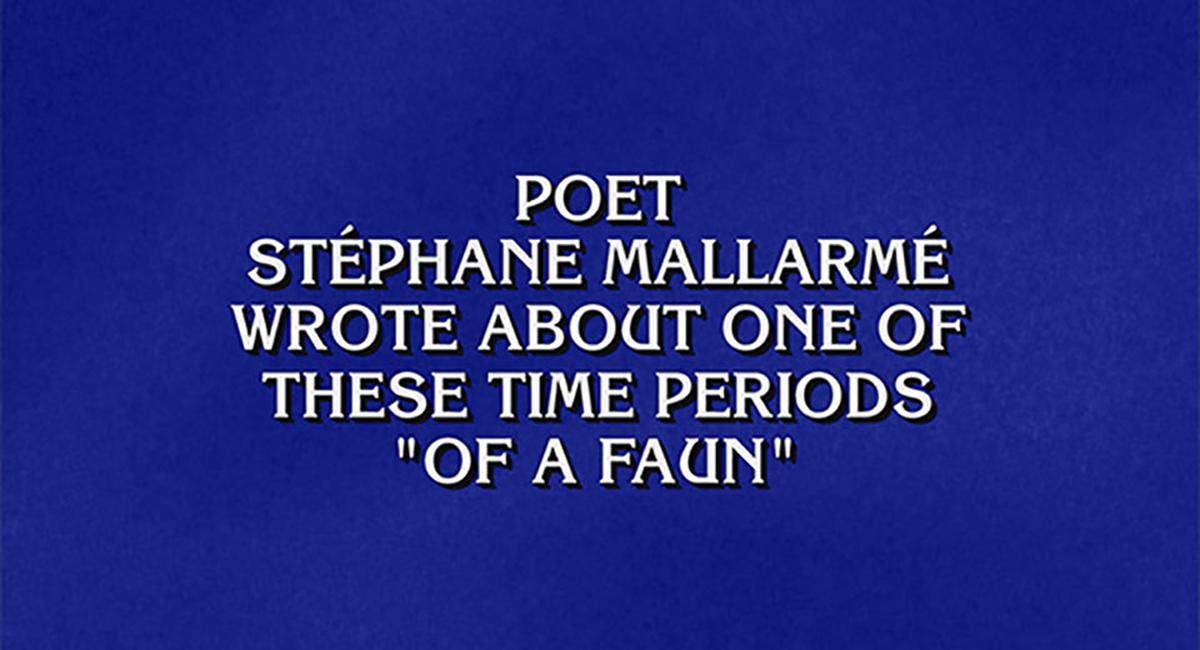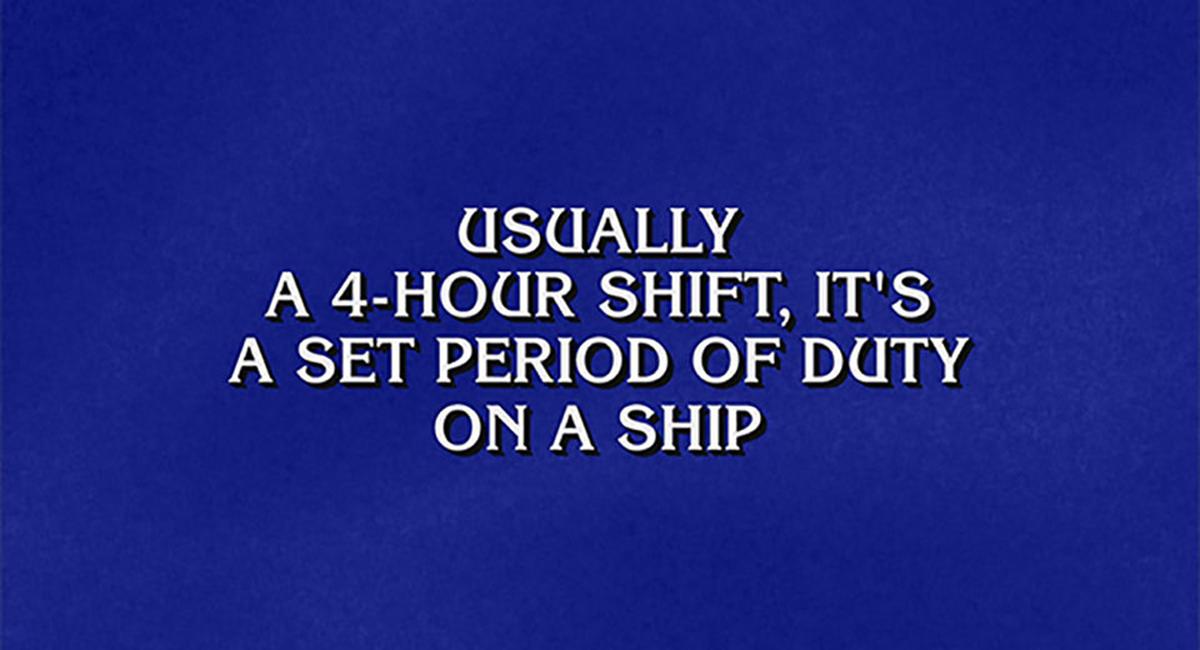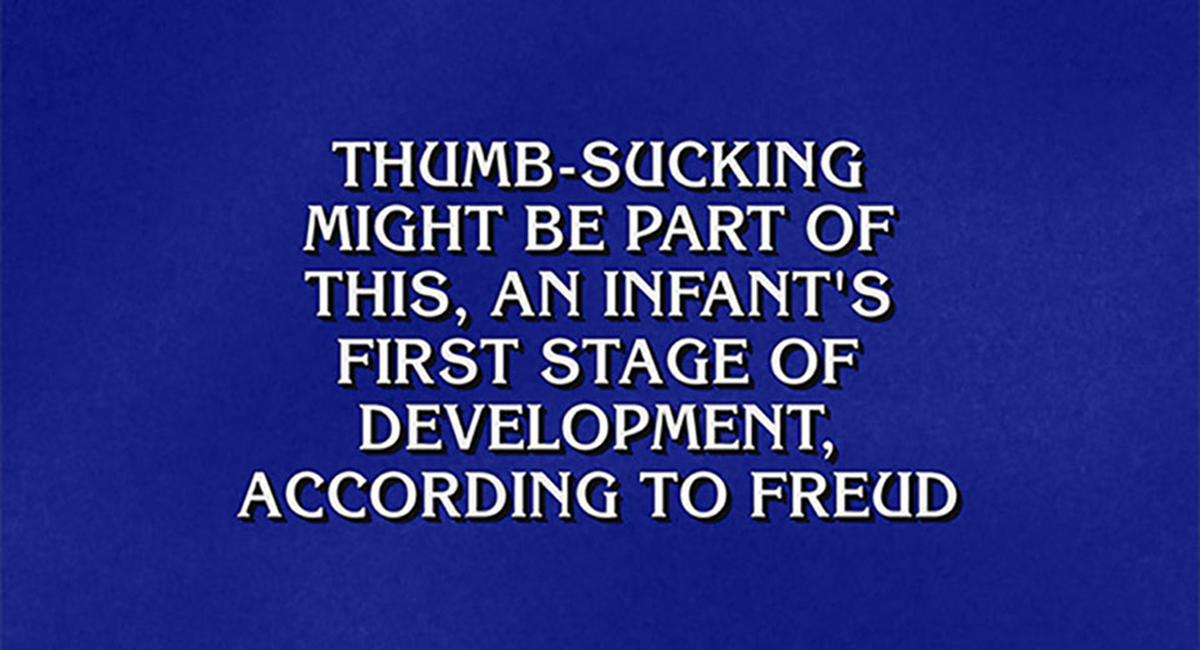 The correct responses, in order of clue appearances: 1. What is the reign? 2. What is instant? 3. What is the afternoon? 4. What is a watch? 5. What is the oral stage?
***
Amy Schneider vs. Matt Amodio after 13 games
We're all getting more obsessed with stats over at "Jeopardy!". We're in the early stages of putting together a team to analyze all of our data (including the buzzer data, which we have been collecting for years) and publish it on Jeopardy.com. Here is a look at the striking similarities between Matt and Amy after his first 13 games and her 13 games to date. You'll notice they both average 30 correct responses per game, which is a phenomenal average and what makes them both so difficult to beat.