Johnny Gilbert – the Voice, the Legend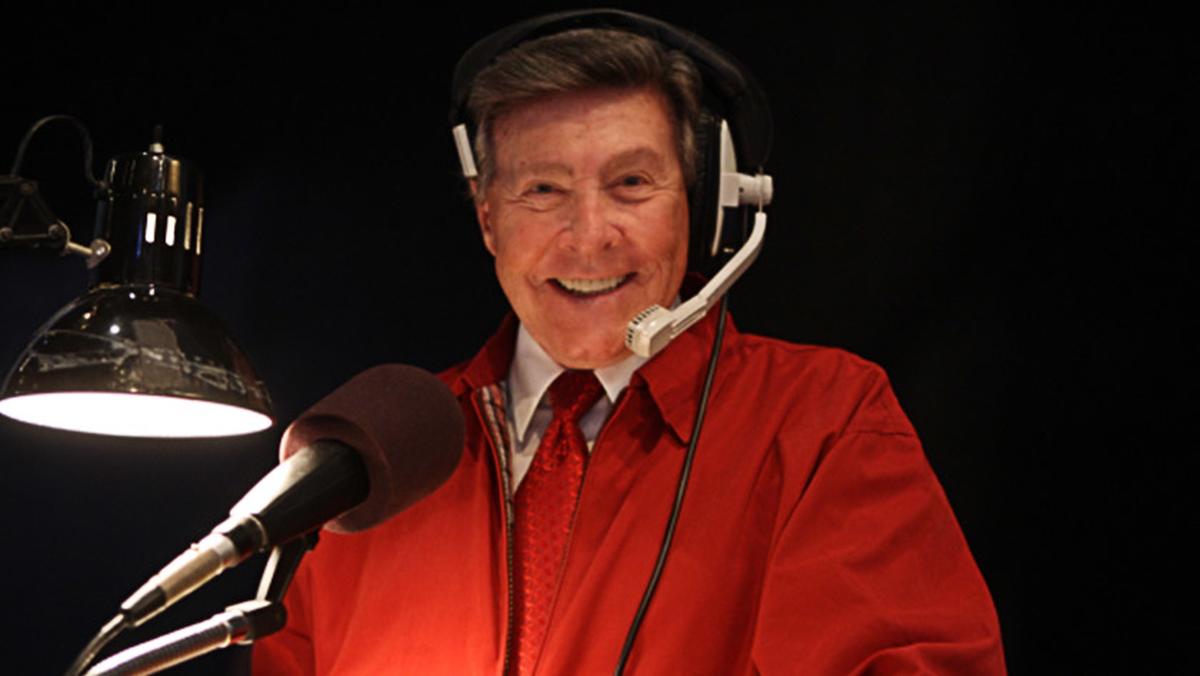 The iconic intro, "This... is... Jeopardy!", has rung through television audience's ears for over 30 years. The consistency, balance, and gusto with which these words are delivered have some assuming it's a recording that plays at the top of every show. Those who know better, know it's the voice of the immensely accomplished Johnny Gilbert.
Johnny Gilbert has been with Jeopardy! for as long as Alex Trebek – the two of them make up the consummate dream team of TV game shows. Prior to his time on Jeopardy!, Johnny was a singer and served in the military, touring with a performance troupe throughout Europe, then returning to the States to host or announce an abundance of TV shows, including his own talk show.
If you've ever been to a taping, you know that Johnny warms up the audience before the show begins, giving the crowd a glimpse of his classic Hollywood charisma. While Alex has a seemingly never ending supply of suits and ties, Johnny can always be seen wearing one of his signature Jeopardy! letterman jackets. Often made of shiny satin and in just about every color combination you could imagine, Johnny has the audience green with envy and asking, "Where can I get one of those?" Who knows? If enough people ask for it, they may even become available at the Jeopardy! store!
Check out Johnny Gilbert's bio page for more on his incredible endeavors in life and in showbiz.