Meet The Clue Crew: Jimmy McGuire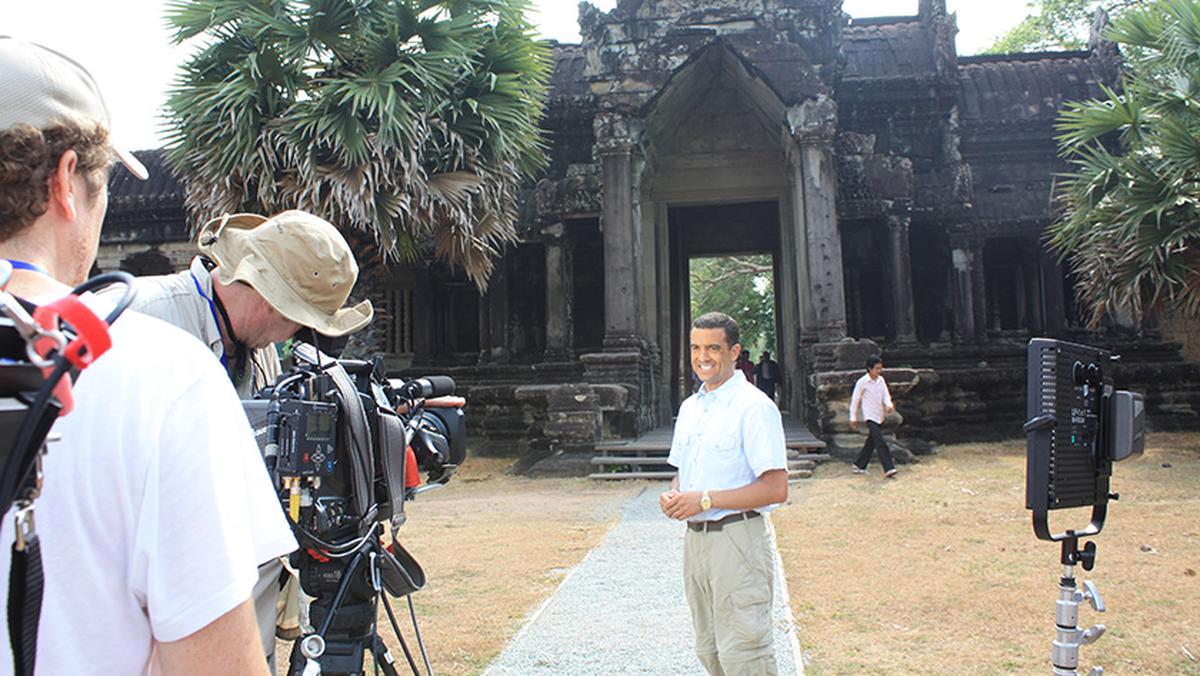 Loyal Jeopardy! viewers are well aware of Jimmy McGuire's charisma. He's been dropping knowledge and giving context to clues for the past 14 seasons with the Clue Crew. The man is living the dream – travelling and delivering clues from some of the most interesting and exotic locations in the world.
"It's surreal. When I see Alex in the studio and he says my name, it still kind of freaks me out," Jimmy says.
Dream job? Yeah, we'd say so. But this is show business, and it's not all fun and games. Jimmy is one of the hardest working people in the biz and will do whatever it takes to make sure the clue is just right.
However, he's not alone in this endeavor. He is 1/3 of a triumvirate of talent known as the Jeopardy! Clue Crew. Jimmy, along with Kelly Miyahara, and Sarah Whitcomb Foss, will travel any distance, scale any mountain, or sleep in any airport, train, boat, or aircraft carrier to bring contestants and viewers a real-life look at clues in action.
JIMMY'S 3 WORLD TRAVEL SURVIVAL ESSENTIALS:
1. Converters for all your electrical equipment
2. Pepto Bismol
3. Comfy pillow
Jimmy started his career in broadcast journalism and says each day is an amazing ride with the Clue Crew that he can't believe he's lucky enough to be a part of. As a complete sports nut, one of Jimmy's favorite Clue Crew memories was shooting with the Pittsburgh Steelers (his home team, and he has the Terrible Towel to prove it).
With all the benefits that come along with being on the Clue Crew, Jimmy says that spending all this time around the show has, not so miraculously, made him smarter by osmosis!
"I'm a bit smarter by association. I'm a bit grayer [too]."
Aren't we all, Jimmy? Aren't we all.
To learn more about Jimmy McGuire, watch our interview here.