Catching Up With The Clue Crew: Sarah Whitcomb Foss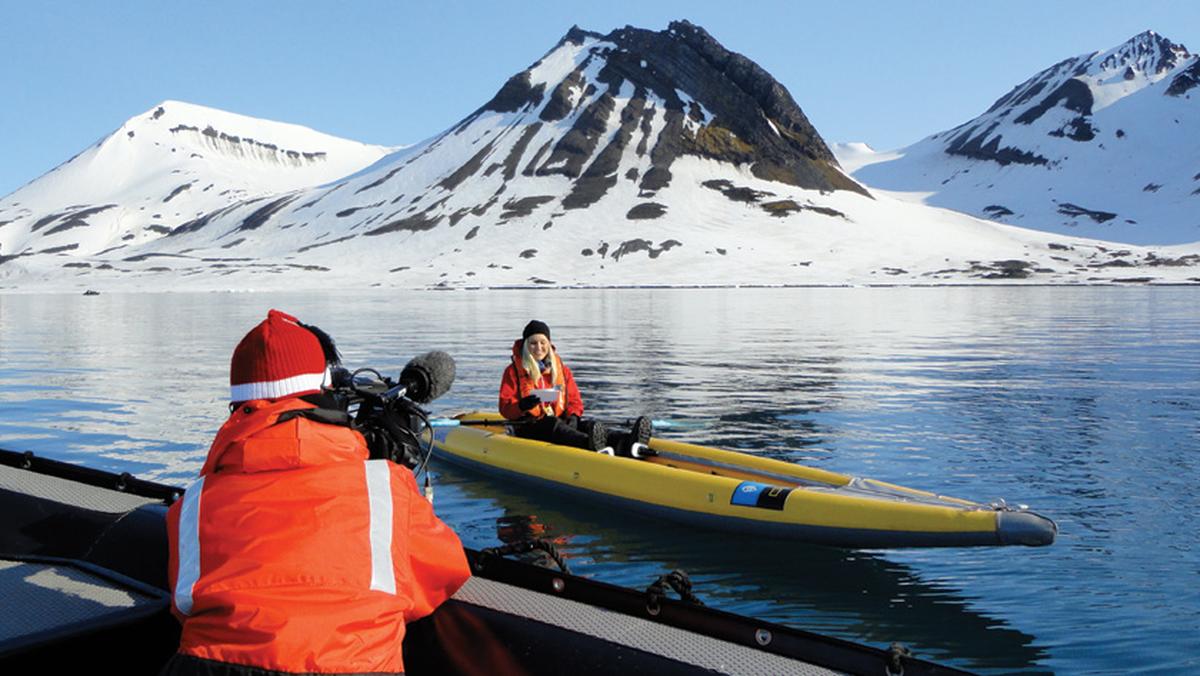 Business trips can be a drag – unless you're on the Jeopardy! Clue Crew. Sarah Whitcomb Foss knows this better than anyone, with 14 seasons of delivering clues. You could say that she is quite the woman of the world, as she has been to 32 countries and all 7 continents.
"I think everyone should get the chance to go to the North and South Pole. I mean, why not?"
When she's not chilling with penguins near 90° S, 0° W, she's taking the plunge in her scuba gear in search of the best clues. She hopes to one day find a way to the Maldives so she can do some Mal-diving before water levels make them disappear forever. Better hurry, Sarah!
Clue giving is unpredictable and there is no typical day of work for the team. Sarah has always been willing to travel and brave the elements to bring you clues, so if you were wondering if these clues are done in front of a green screen –- no way! This is the real thing, baby.
Speaking of babies, Sarah knows about the challenges of shooting clues while 38 weeks pregnant. Clues often get recorded, and then aired months after they're taped – so chances are you've seen a 4th Clue Crew member in the making and didn't even notice it!
SARAH'S TOP 3 DREAM TRIPS WITH ANY HISTORICAL FIGURE:
1. Amsterdam House with Anne Frank
2. South Africa with Nelson Mandela
3. Antarctica with James Cook
Sarah is an invaluable member of the team and we're so proud to have her be a part of the show.