Around The World With The Clue Crew: Kelly Miyahara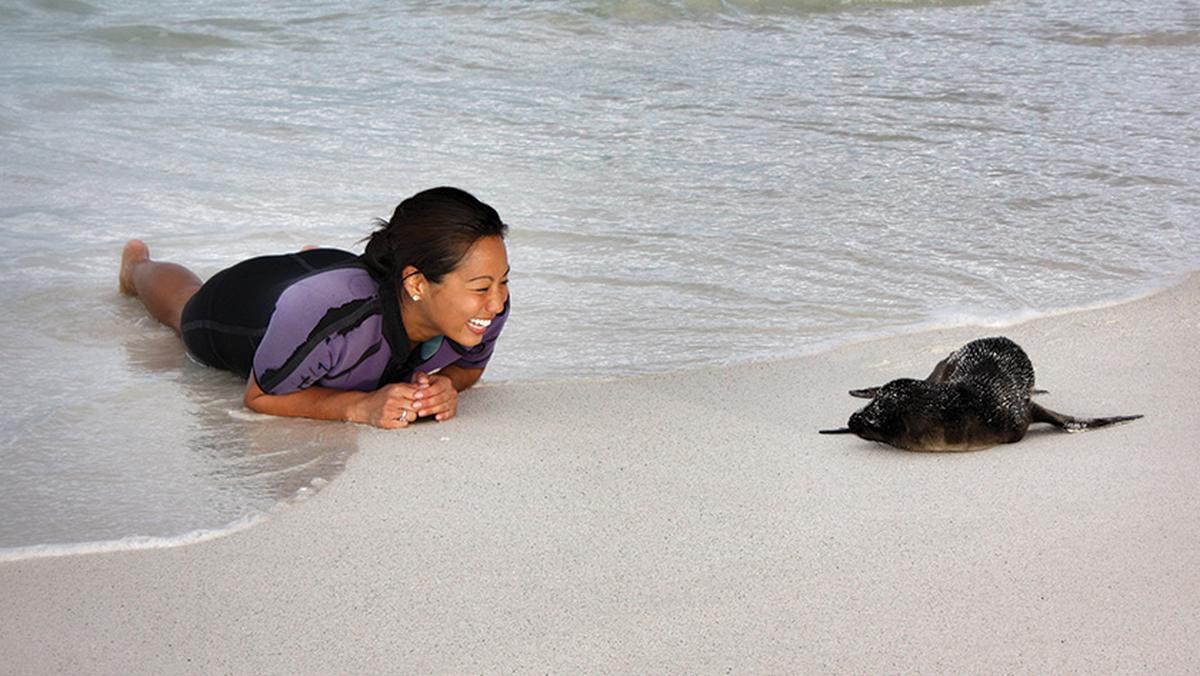 When you're on the Jeopardy! Clue Crew, you have to expect the unexpected. Sometimes you're in the Galápagos Islands communing with 100-year-old tortoises and sometimes you're on the roof of a safari van in Africa trying not to get mauled by the King of the Jungle.
"I thought, one time, that I was going to die giving clues."
Thanks to her quick wits and the concern of her team members,she was able to keep calm and get the footage she needed and survive. It's all in a day's work for Kelly Miyahara.
While she's been to so many countries that she's lost count, Kelly still has ambitions for seeing more of the planet. She has a passion for travel that extends beyond the Clue Crew and says that if she could take any 3 people anywhere she'd take her parents and fiancé on a trip around the world.
The business of clue giving obviously comes with some pleasures, as Kelly makes sure to search out all the best places to eat on her trips. You could definitely call Kelly a foodie, as she's explored exotic eats in Bali and sampled French cuisine when she taught English in Paris. With all of her time spent in the City of Light, we can only hope Kelly pronounces French words with the same zeal and articulation as Alex does.
KELLY'S TOP 3 TRAVEL DESTINATIONS
1. Hawaii
2. Galápagos Islands (off the coast of Ecuador)
3. Bali
If Kelly wasn't jet setting around the globe on the Clue Crew, she might be a professional athlete. After growing up playing competitive sports and being injured, Kelly became a triathlete and has completed more than a dozen races, including the Ironman World Championship in Kona.
We're looking forward to seeing what clues Kelly and the team will have for us next. Check out the interview to find out more about Kelly Miyahara and the Clue Crew!