Can You Respond to These Bonus Clues From the Gamer's Delight Category?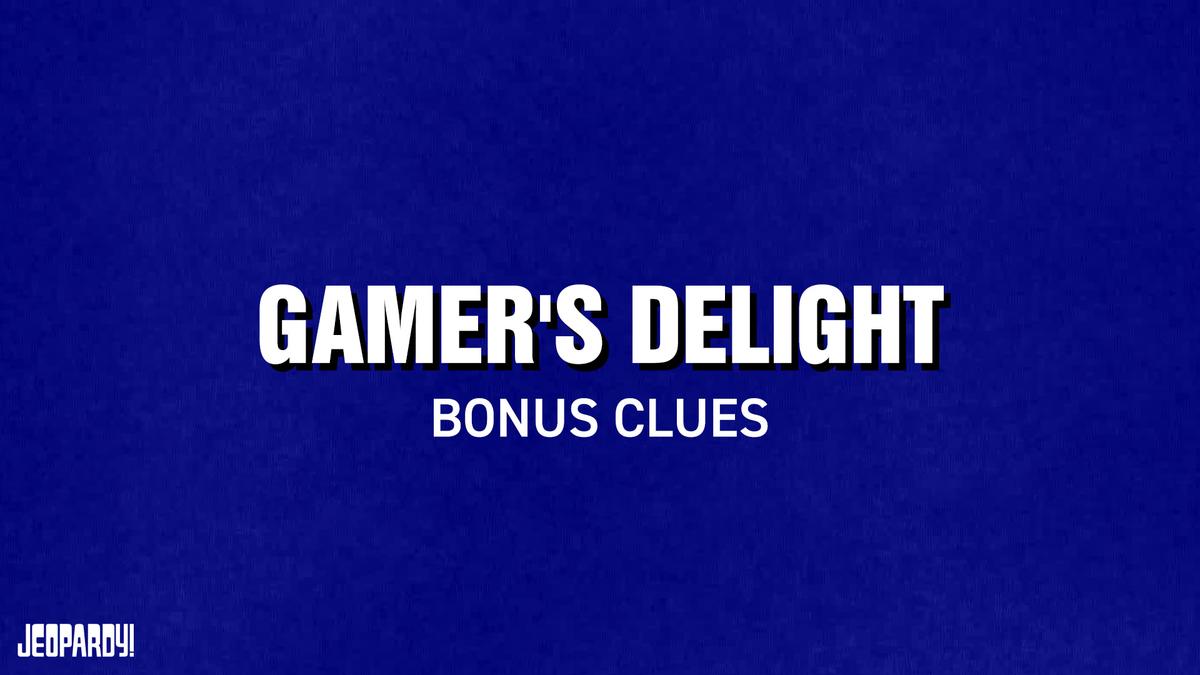 There's an old saying, "Life is short: eat dessert first."
If you're a gamer, we've got some dessert for you right now.
In today's show, gamer and YouTube star J.D. Witherspoon presents a category called Gamer's Delight, which is sure to consume the immediate attention of any video game buffs out there. In a rare turn of events, we have three extra clues from that category that we've arranged to present to you.
So warm up with these bonus clues right now and prove that you're a boss. Then, tune in for today's show for the rest of the clues and see if you can 1UP our contestants.
Spoiler alert: correct responses are listed below.
Correct response to clue 1: What is World of Warcraft?
Correct response to clue 2: What is Steam?
Correct response to clue 3: What is Gran Turismo?