Clues Across Ohio: A Jeopardy! Road Trip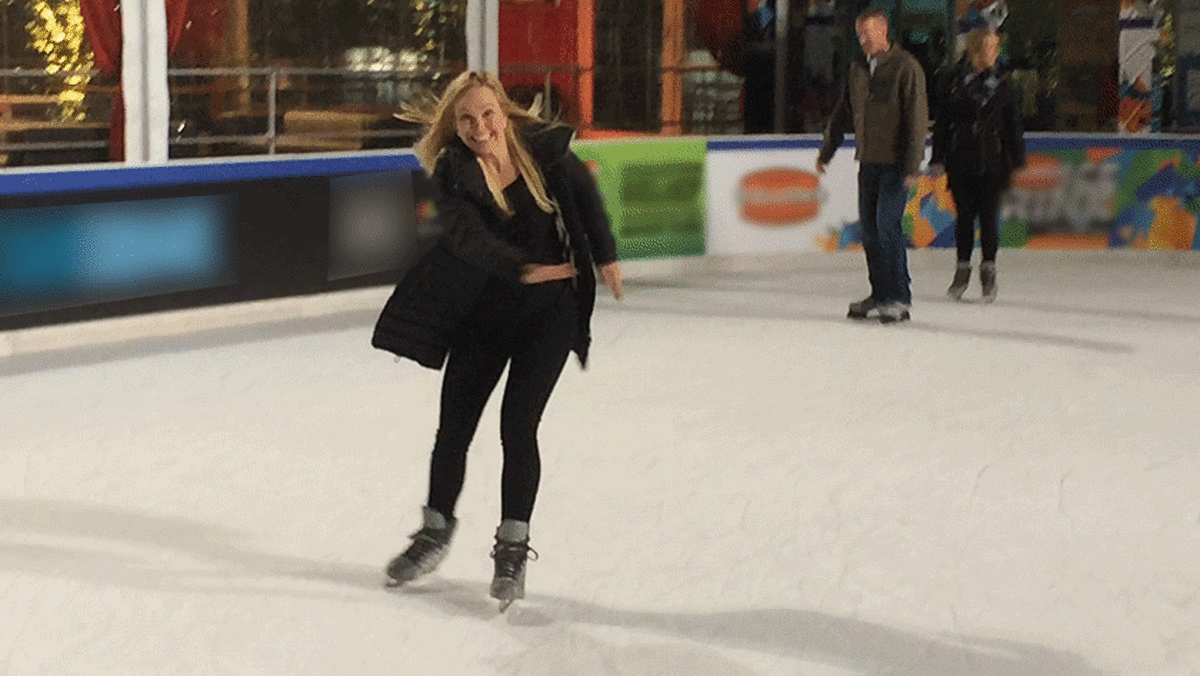 Contestants play through five clues in an average Jeopardy! category in roughly 65 seconds. So, what does it take to create one? If you've read our recent "Inside the Writers Room" article, you know a little bit about how text-only clues are written, developed and put into games. For a video category, the process is decidedly more complex. Take today's CLUES ACROSS OHIO category: The shoot involved six affiliate stations; the coordinated assistance of their news crews and anchors to shoot and present the clues; agreements, contracts and clearances for each location; and a total of more than 450 miles all to be covered in four days. It was an operation requiring precision, timing and a lot of luck. The good news? Road trip!
With limited time in our busy production schedule, CLUES ACROSS OHIO needed to be shot in mid-November, or weather and holidays would force the project to be shelved until the following spring. Winter was coming on fast, so the Jeopardy! promotions department split up into two teams – one to cover Columbus, Cleveland and Cincinnati; the other to hit Dayton, Lima and Toledo. In the middle of it all, Sarah Whitcomb Foss tagged in on both teams to lend her invaluable expertise as a Clue Crew member. Throw in a daily Buckeye taste test, search for local favorites and the best chili in Ohio, and … you get the idea. Here are some of our favorite photos from the whirlwind trips.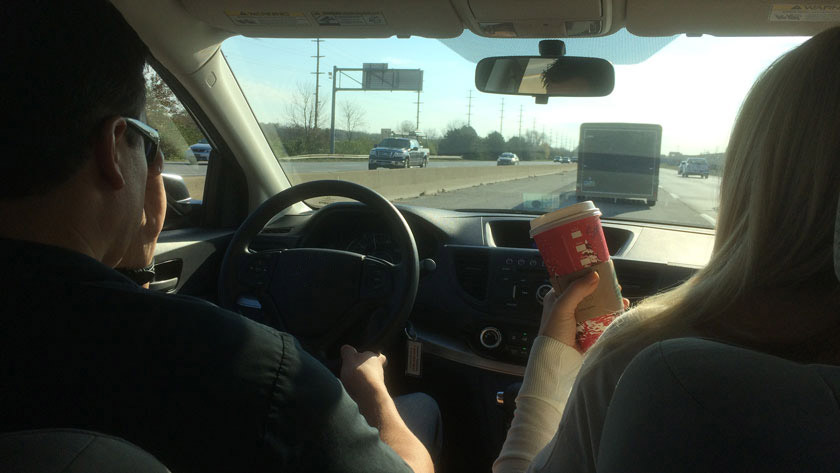 Grab a coffee and let's hit the road!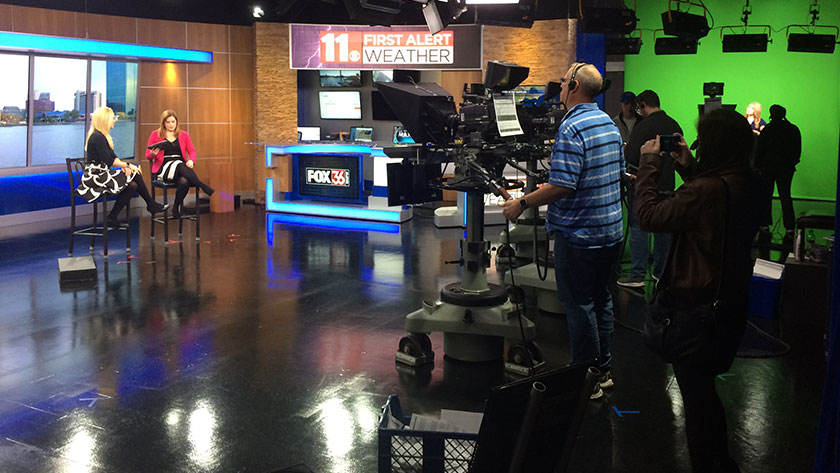 The multipurpose newsroom at CBS 11. Weather on the right, news in the center and a place to chat (hi, Sarah!) on the left.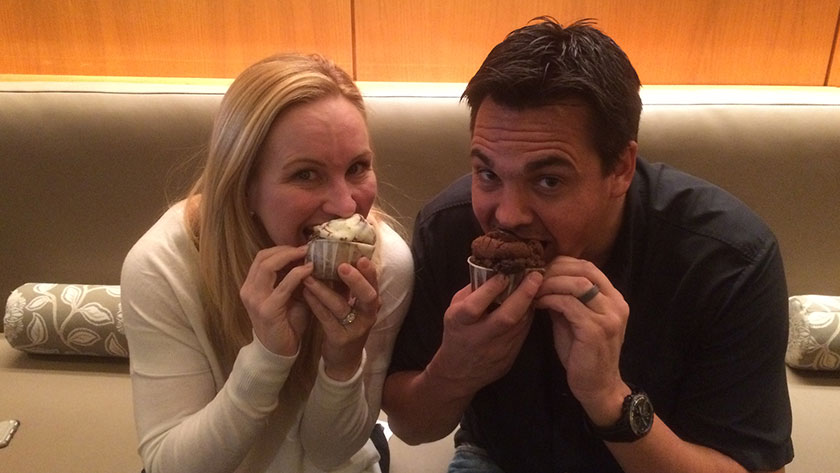 The first of our road food tests performed by Sarah and promotions manager (and expert eater) Kevin de Larios. There was no outright winner, but it was definitely a bad day to be a cupcake.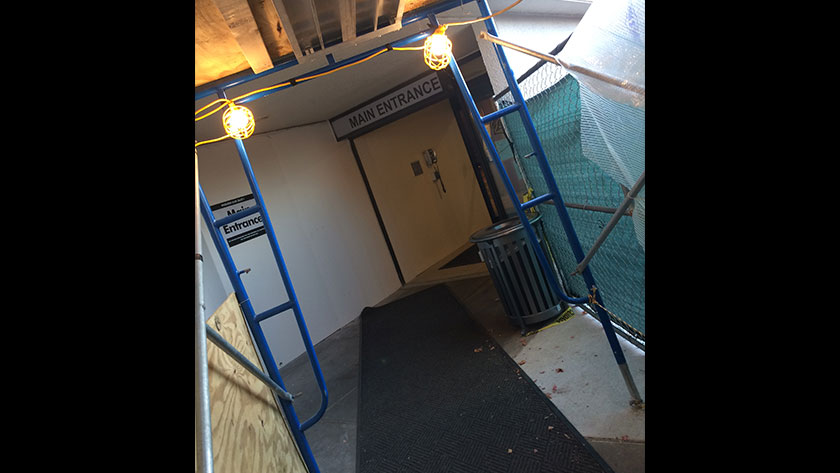 There are always a lot of delightful surprises when you travel for business. Like, discovering that your hotel is under construction.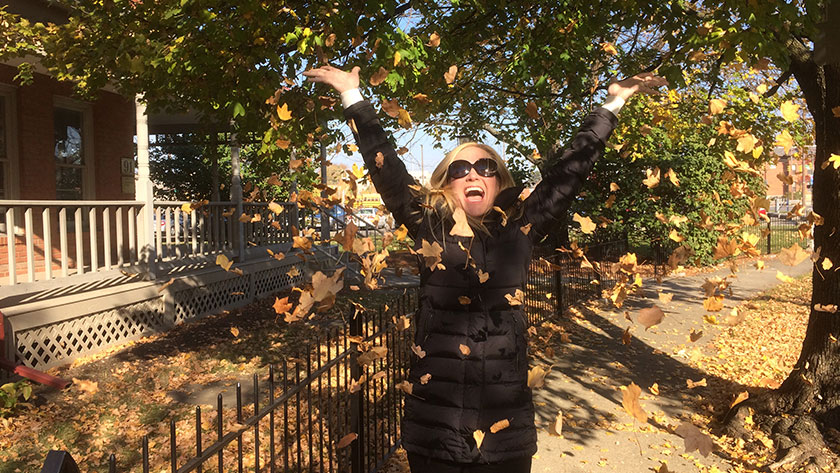 Fall is definitely in the air.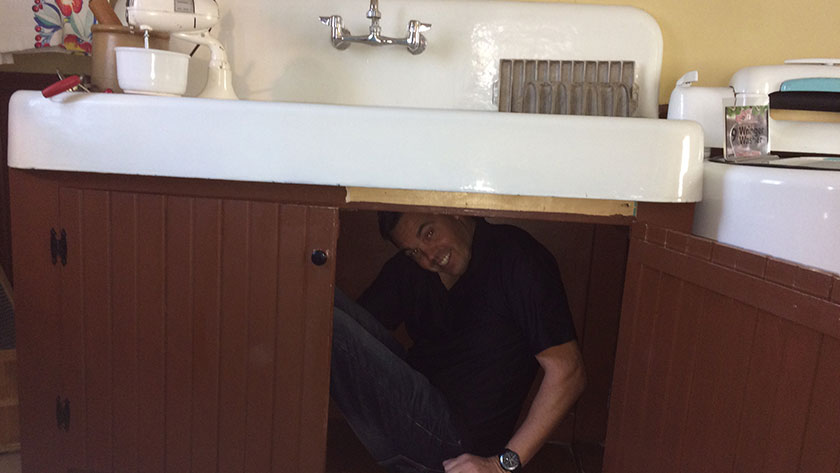 Go to the house from "A Christmas Story" and you too can check out Randy's secret hiding place. Promotions manager Kevin de Larios waits for someone to hand him a glass of milk.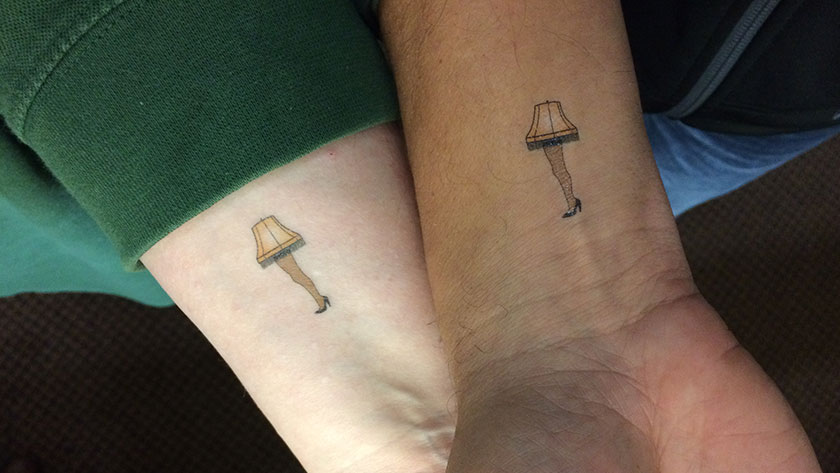 And don't forget to press on an authentic leg lamp tattoo.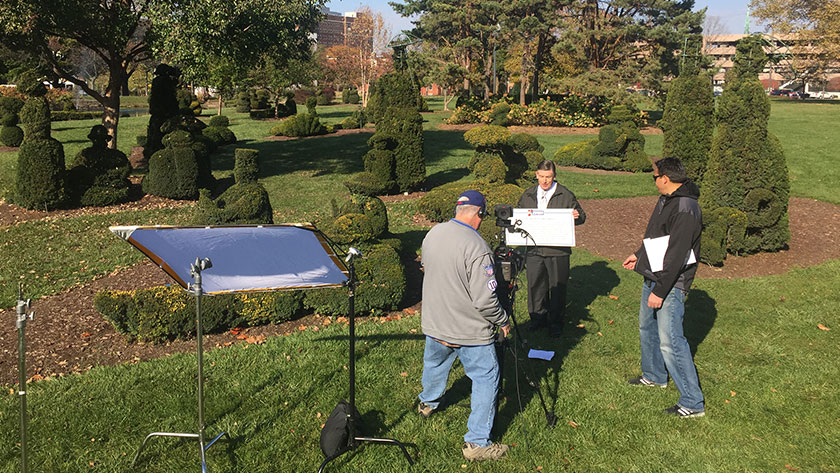 View of the topiary park in Columbus.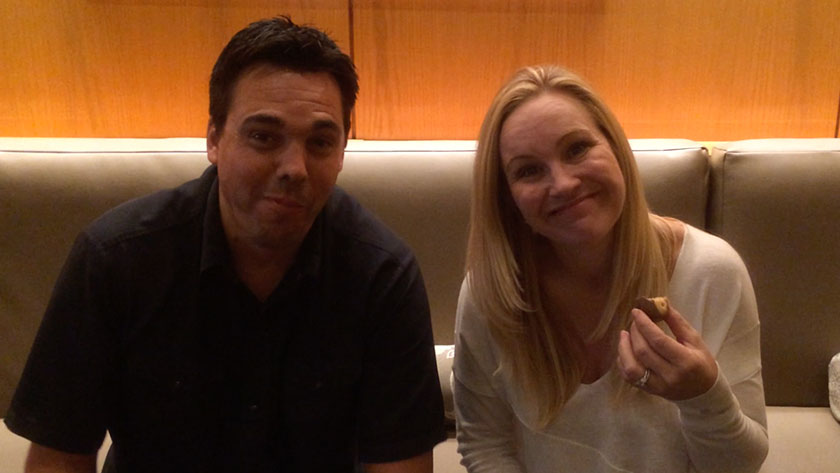 Time out for the best Buckeye test. (There were many.)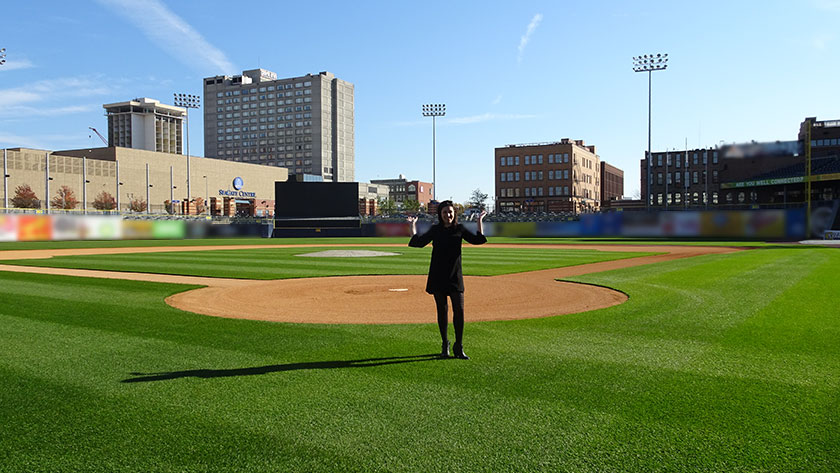 Pass up a chance to stand alone at home plate on the historic Toledo Mud Hens' Fifth Third Field? Not promotions manager Ilyssa Sadagursky.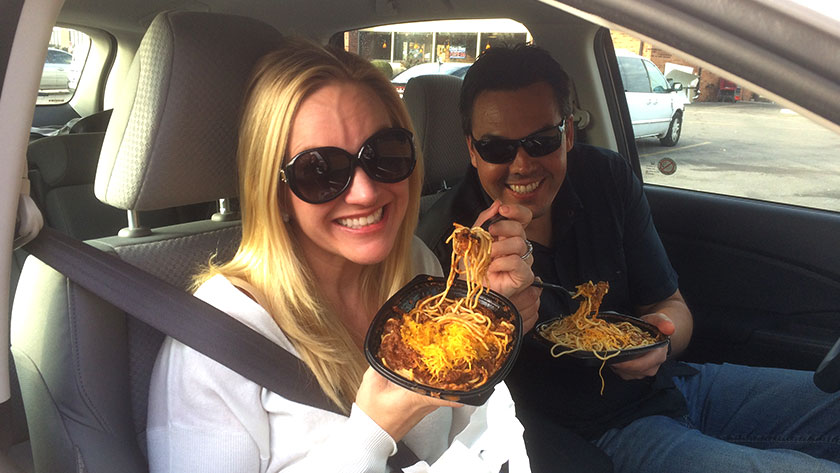 The best chili test. (Maybe it's time to go home...)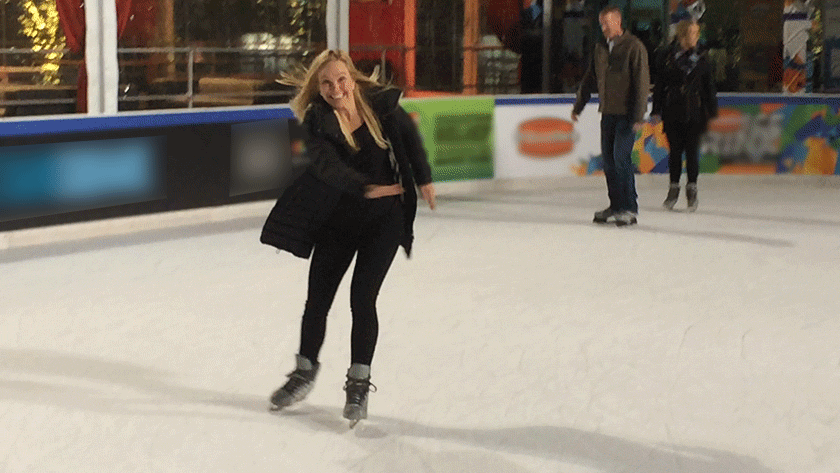 But wait! Big finish! TTFN!