The Hills Are Alive … With Jeopardy!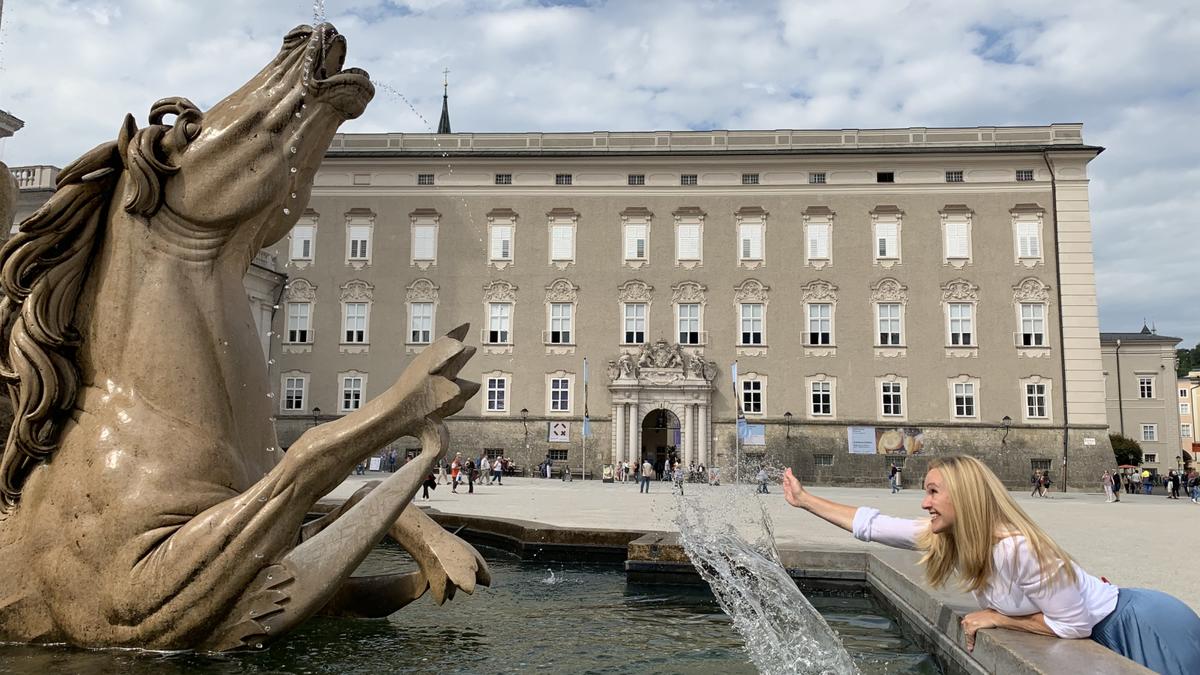 Who's that roaming about Salzburg, Austria, through iconic locations for today's THE SOUND OF MUSIC category? It's not the von Trapp family, but Jimmy McGuire and Sarah Whitcomb Foss from the Clue Crew. In a shoot last year with our partner, Viking, we climbed ev'ry mountain to bring fans of the classic film a special treat. Check out our must-do's for the movie lover and don't miss the full category in today's show!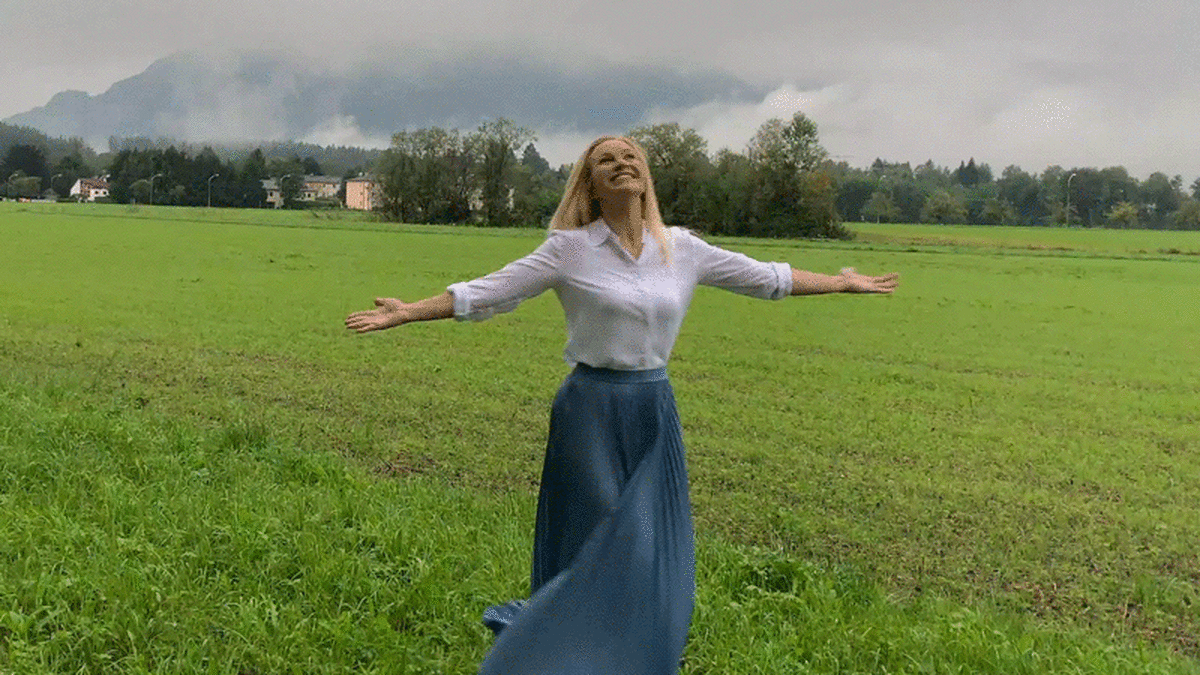 Though the opening scene of the film was actually shot in a meadow in Mehlweg, Germany, Salzburg itself has no shortage of its own lush fields to start spinning your way through the city, Fräulein Maria-style.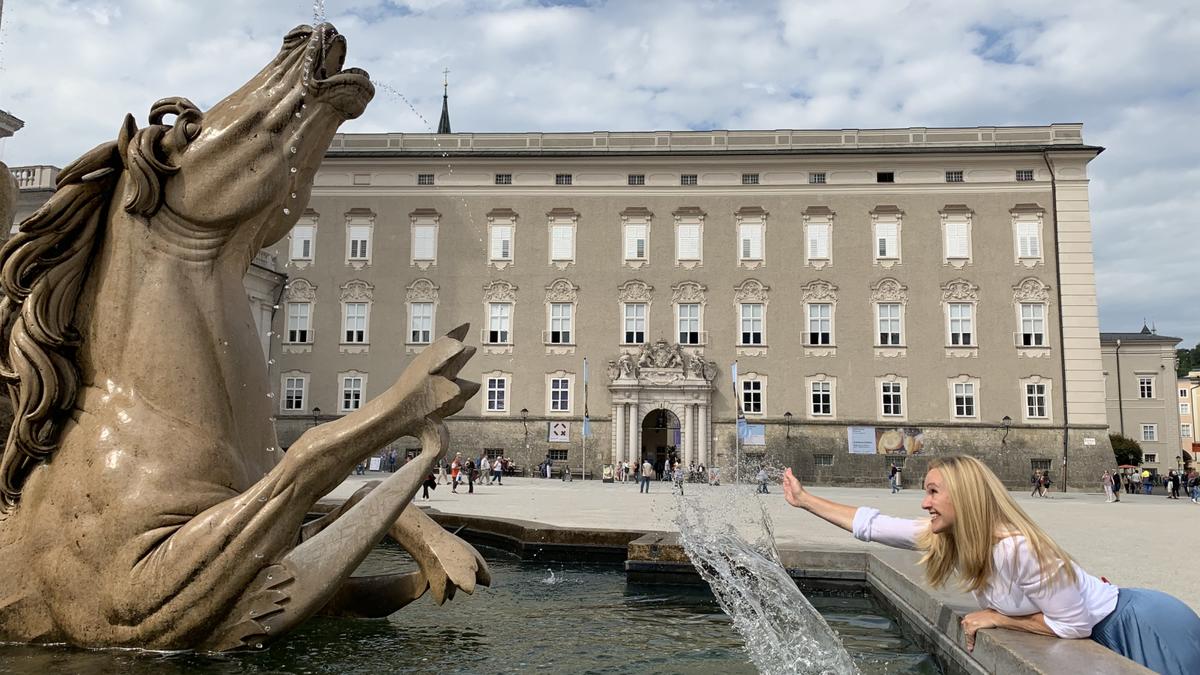 It's where Maria started her first trek to the von Trapp mansion, and Sarah can vouch: A good fling of water in the massive baroque fountain of Residenzplatz Square can do wonders for your confidence.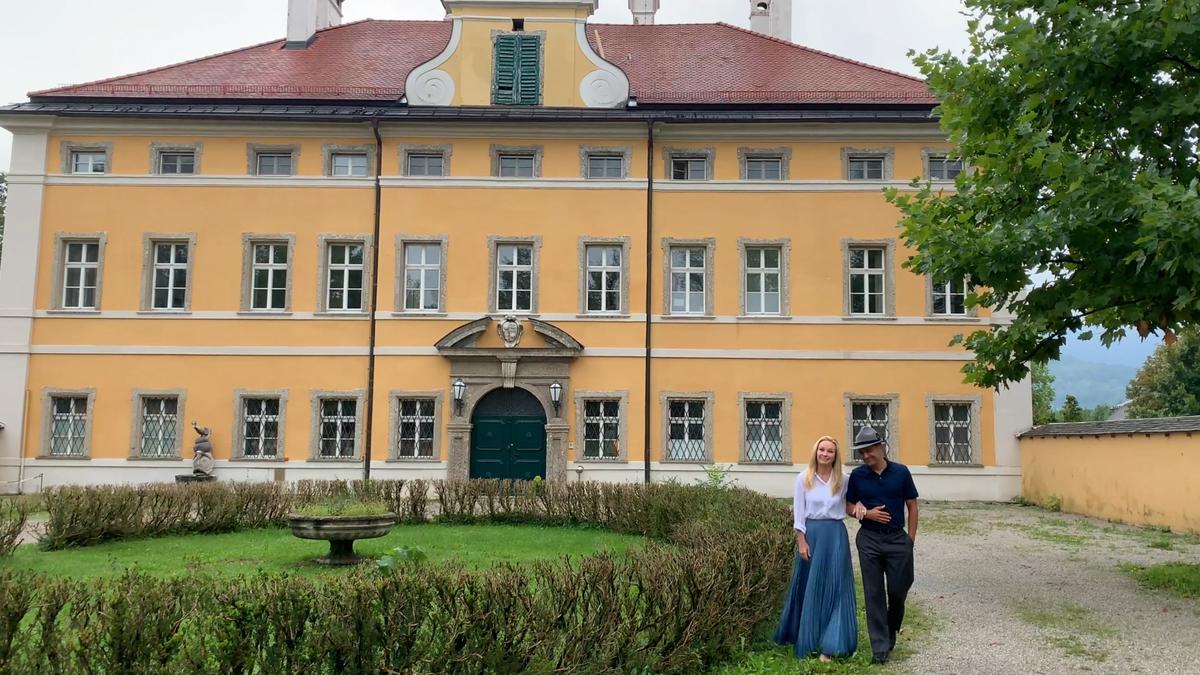 A quick stroll around Schloss Frohnburg will have you feeling so Maria and Georg. The exterior of the castle-turned-concert-hall represented the von Trapp villa in the film.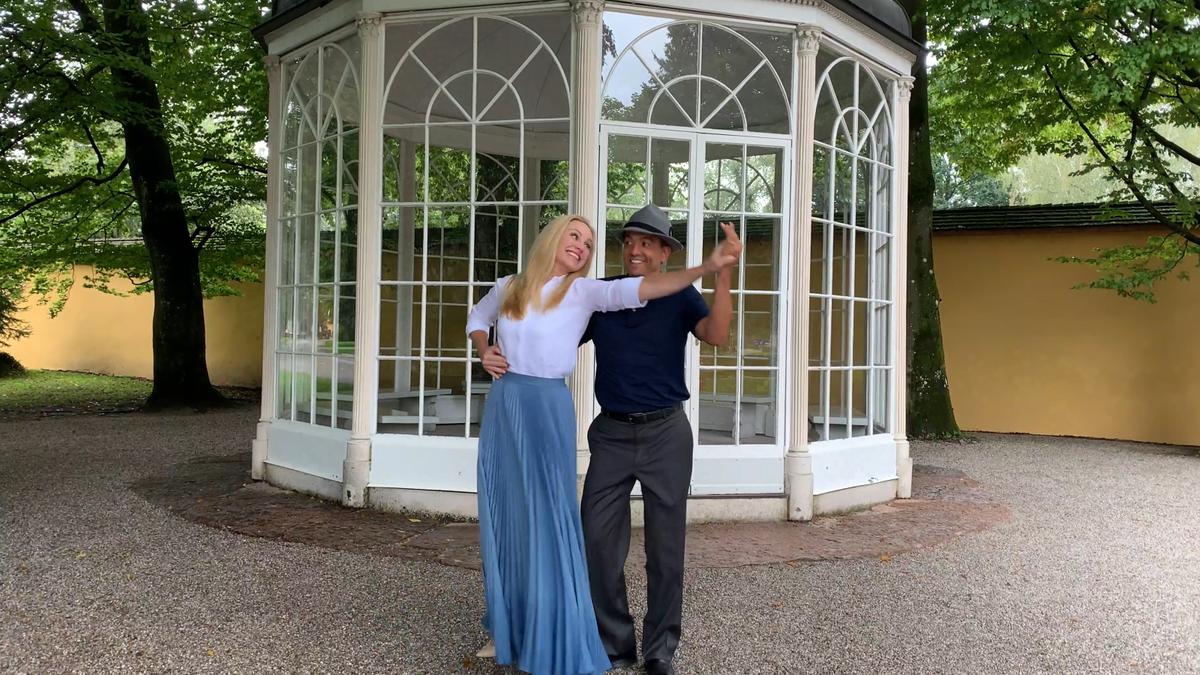 Feel 16 again at the famous gazebo in the gardens of Schloss Hellbrunn. Though no longer open for cavorting inside, it still inspires many a photo.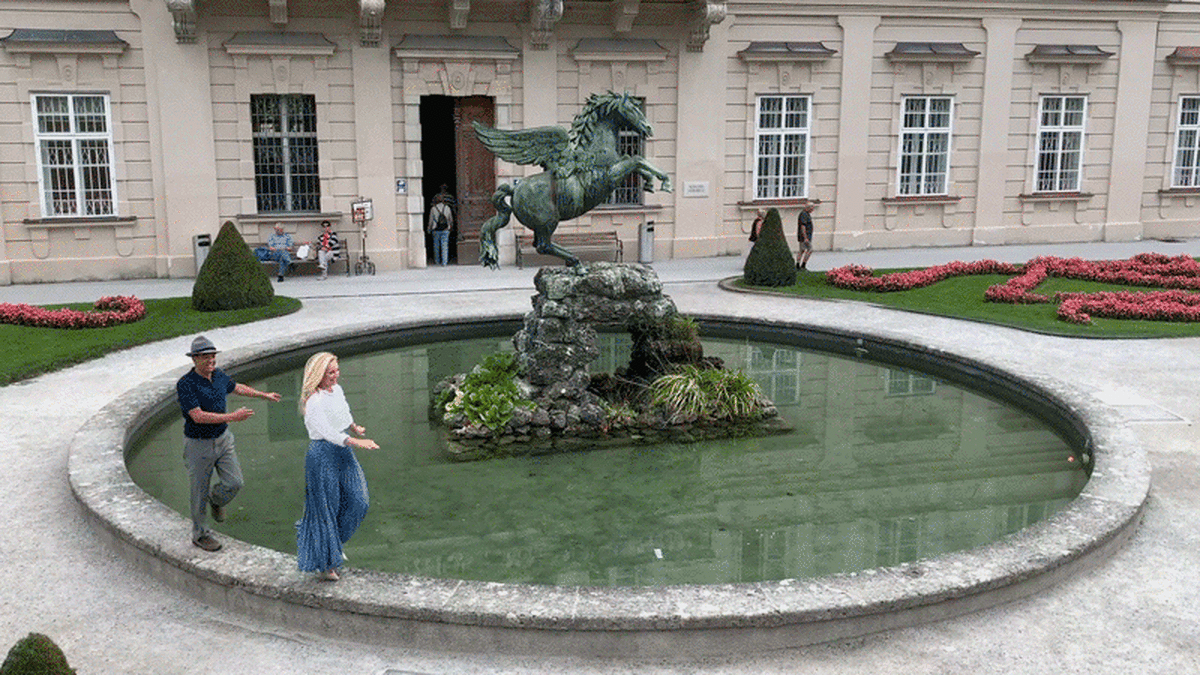 "Do-Re-Mi" your way around Mirabell Palace and Gardens ...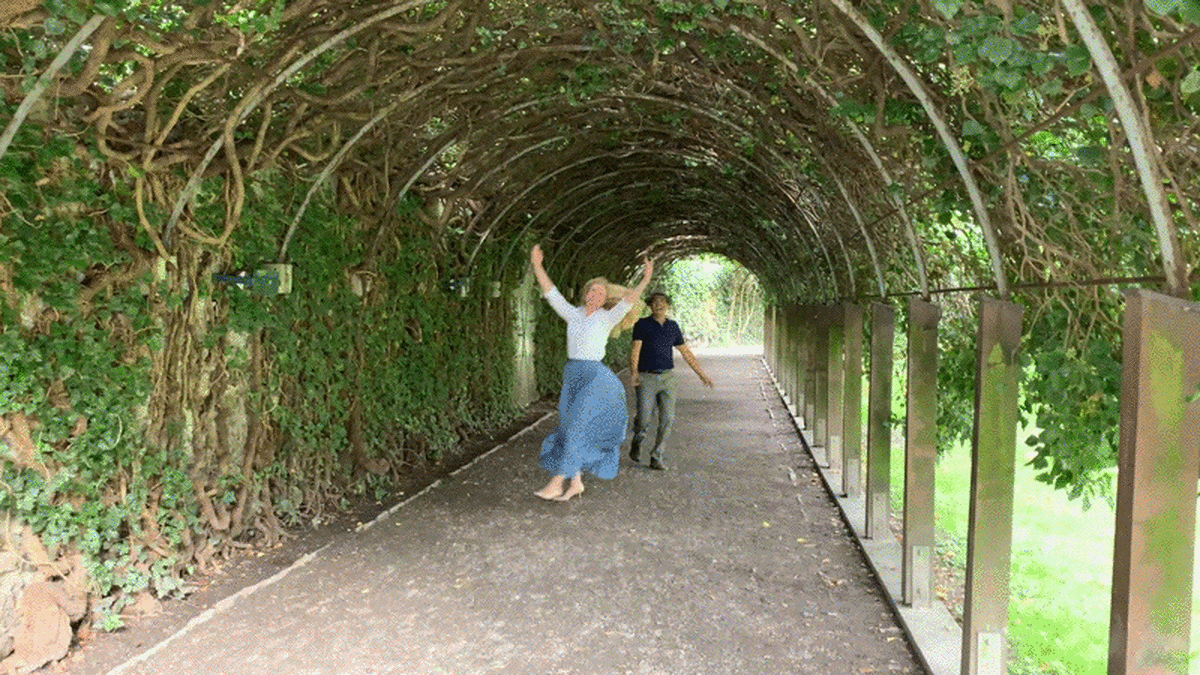 ... frolic through the hedge tunnel ...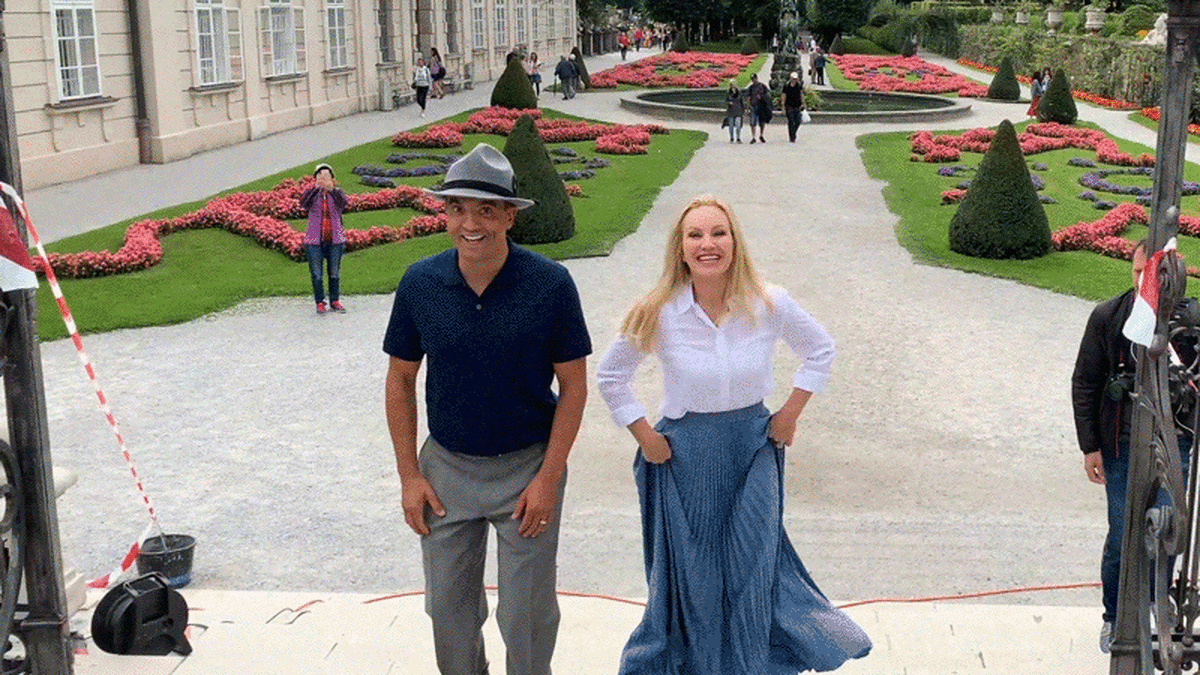 ... and end with an up-and-down hop on the steps of the rose garden. Singing through your music scales along the way is optional.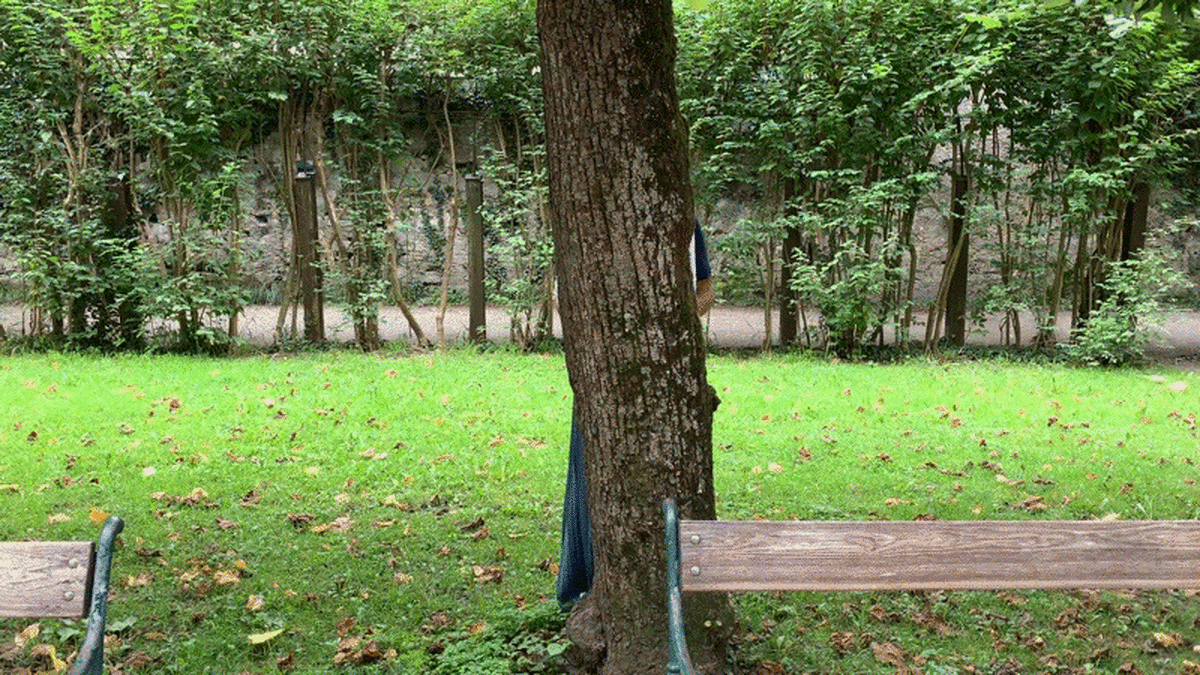 There's more in Salzburg to yodel-ay-hee-hoo over, but for now we bid you "so long, farewell." Don't worry – there are more clues along the Danube River coming throughout the season. Stay tuned!