Behind the Scenes of HAMILTON, the Jeopardy! Category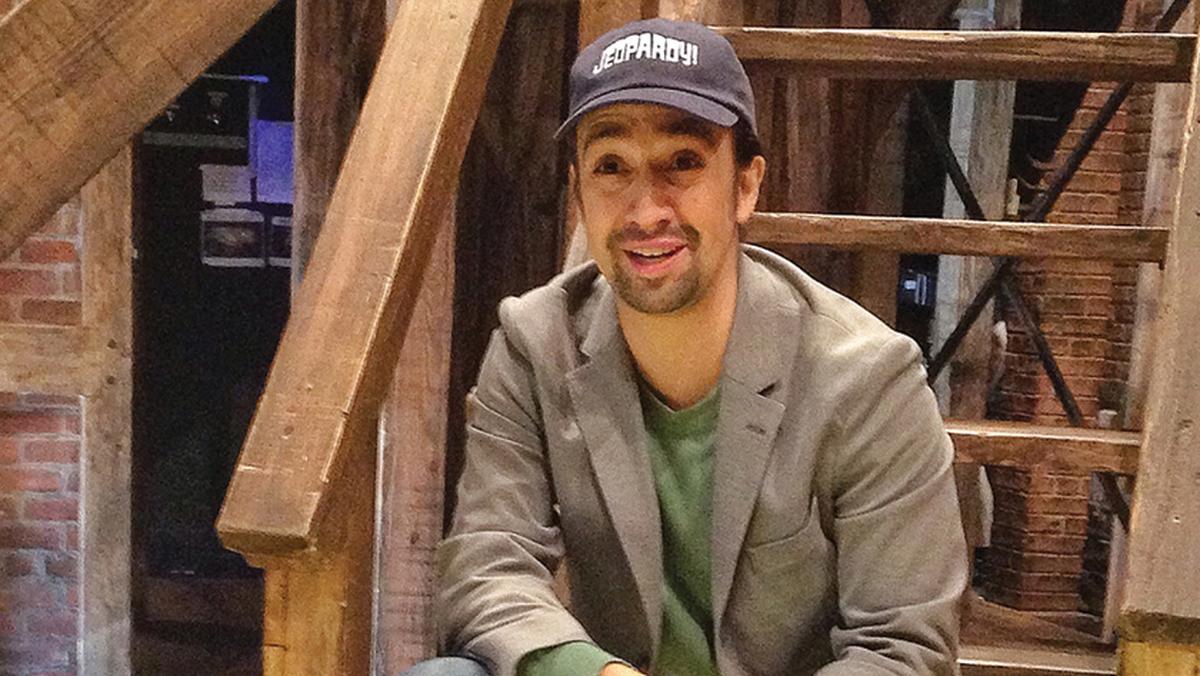 Lin-Manuel Miranda: author, composer, and star of "Hamilton."
by Rocky Schmidt, Jeopardy! Supervising Producer
Early in 2015, our contacts at "Hamilton" gave us a very early heads up that something very special was about to happen in the theatrical world. So, we made it a point to see "Hamilton" early in the off-Broadway run at the Public Theatre. What we saw was a completely new approach to theater AND history.
Lin-Manuel Miranda's book, lyrics, and music took information we all learned in school and added hip-hop, R&B, and most importantly, FUN to it. The parallels to how Jeopardy! tries to present information in an entertaining way were immediately apparent.
During the period that "Hamilton" was prepping for transfer to Broadway, we worked with their production team to identify numbers that could be reimagined as Jeopardy! clues. Lin agreed to deliver all the clues from the "Hamilton" set, as well as perform parts of several of the musical pieces in the clues. We couldn't have asked for a better collaboration.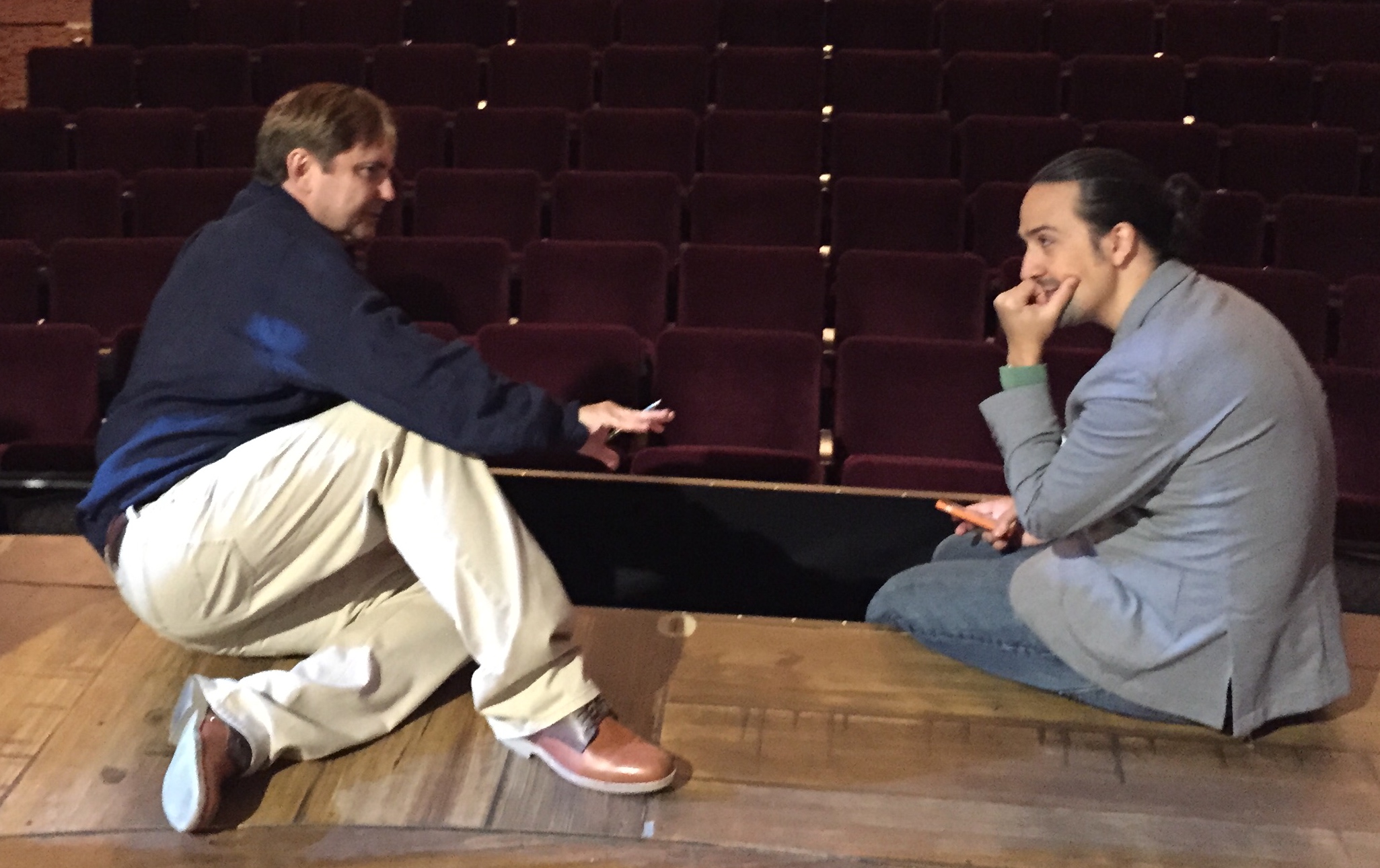 Rocky and Lin at the Richard Rodgers Theatre, reviewing Jeopardy! clues and staging.
For numbers that Lin does not perform in the show, we combined clips from other performances with his presentation, and the overall results were a category unlike any we have presented before.
Lin also shared with us an exclusive story about his earliest memories of watching Jeopardy!:
We join the tens of thousands of people who have seen "Hamilton" and tell you it's a "must-see."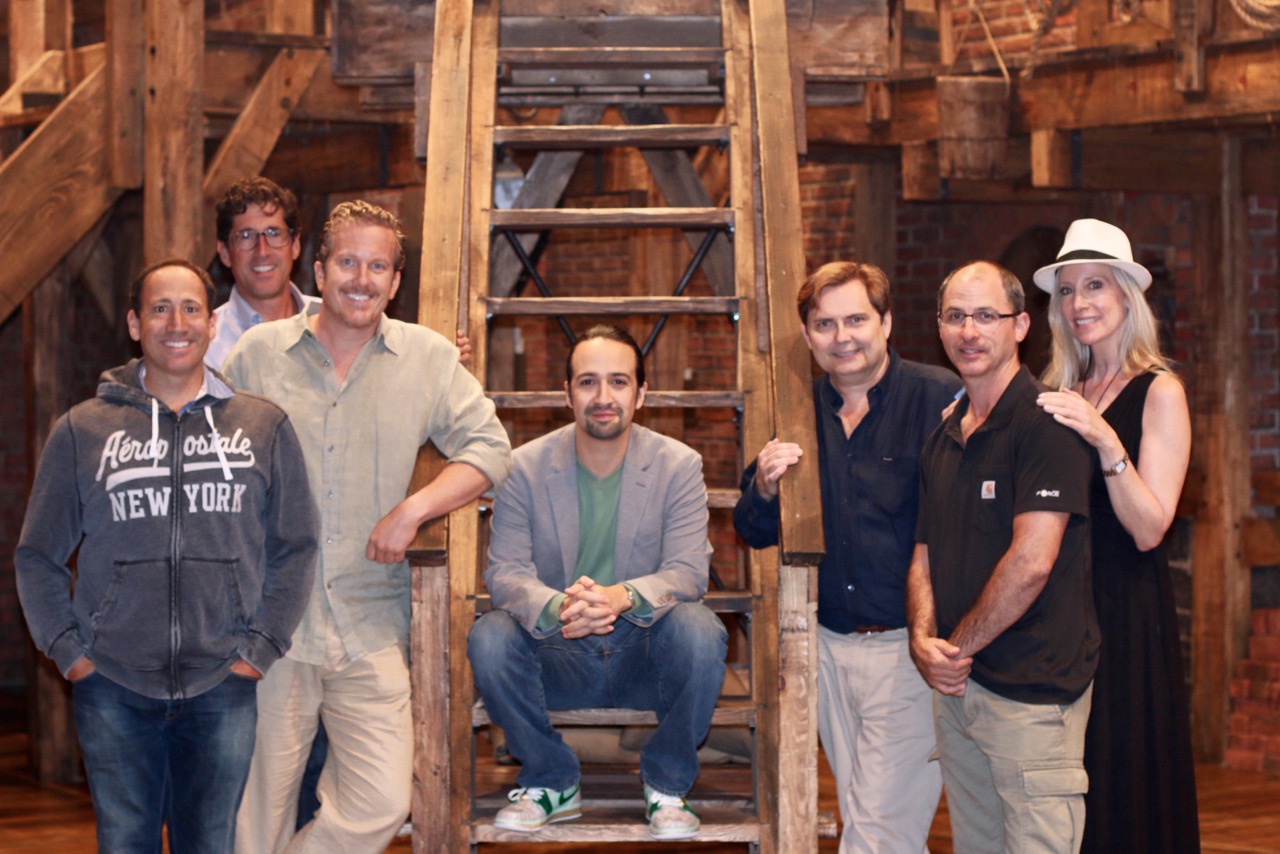 Jeopardy! production team with Lin-Manuel Miranda (center).