On today's show, Alex seemed to be reading a normal clue in the THIS CATEGORY IS FLUFF category. But when he pulled out a couple "Star Trek" Tribbles from behind his lectern, veteran Jeopardy! viewers may have caught the reference to a special moment from the 1997 Teen Tournament.
According to "Star Trek" lore, Tribbles are creatures that multiply incredibly quickly, overrunning whatever ecosystem they encounter. So once Alex introduced them for that 1997 Teen Tournament clue, they continued to appear on set throughout the episode until the stage, walls and podiums were littered with Tribbles.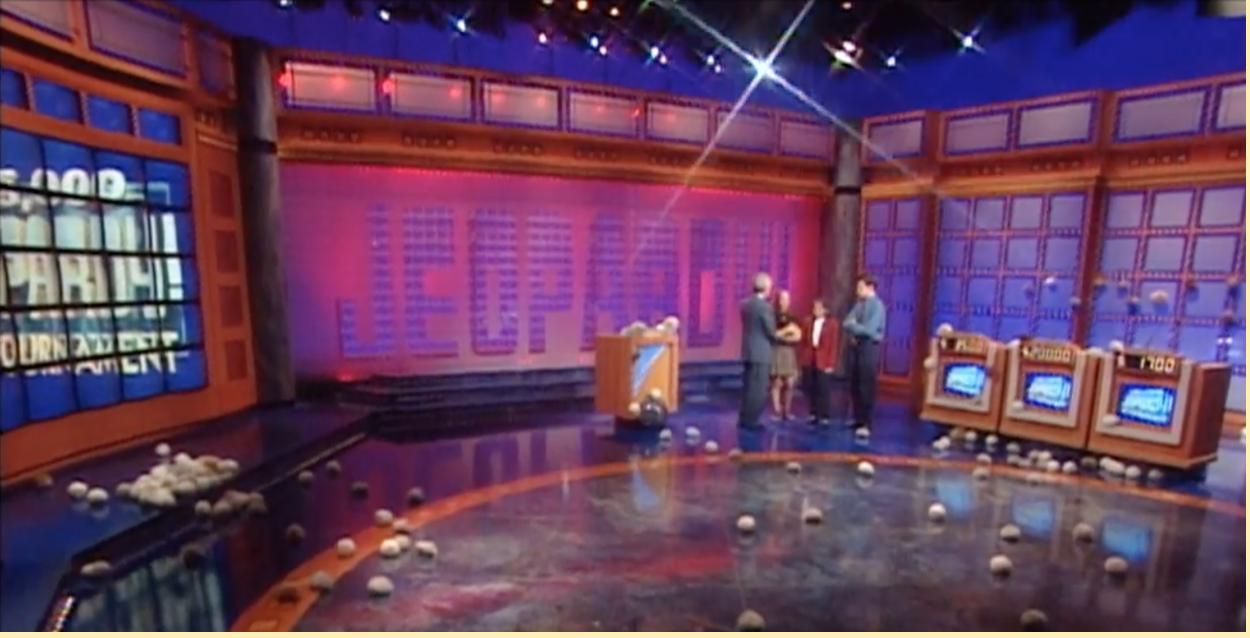 By the end of the episode, the Tribble fluff balls had completely taken over the Jeopardy! stage.
The idea originally came from the late Steven Dorfman, one of the original writers hired by Alex Trebek when Jeopardy! returned to television in 1984. After writing a clue about Tribbles being featured in a "Star Trek: Deep Space Nine" episode, Steven thought it would be fun to have the furry creatures continuing to multiply on the Jeopardy! stage throughout the entire game. He got in touch with a connection at Paramount, Star Trek's production company, and ended up with a box of the plush critters to scatter on the Jeopardy! stage every few clues or so.
Check the video to replay today's clue and take a quick flashback to the Tribble takeover in 1997.