Ryan Hughey's J!Effect Story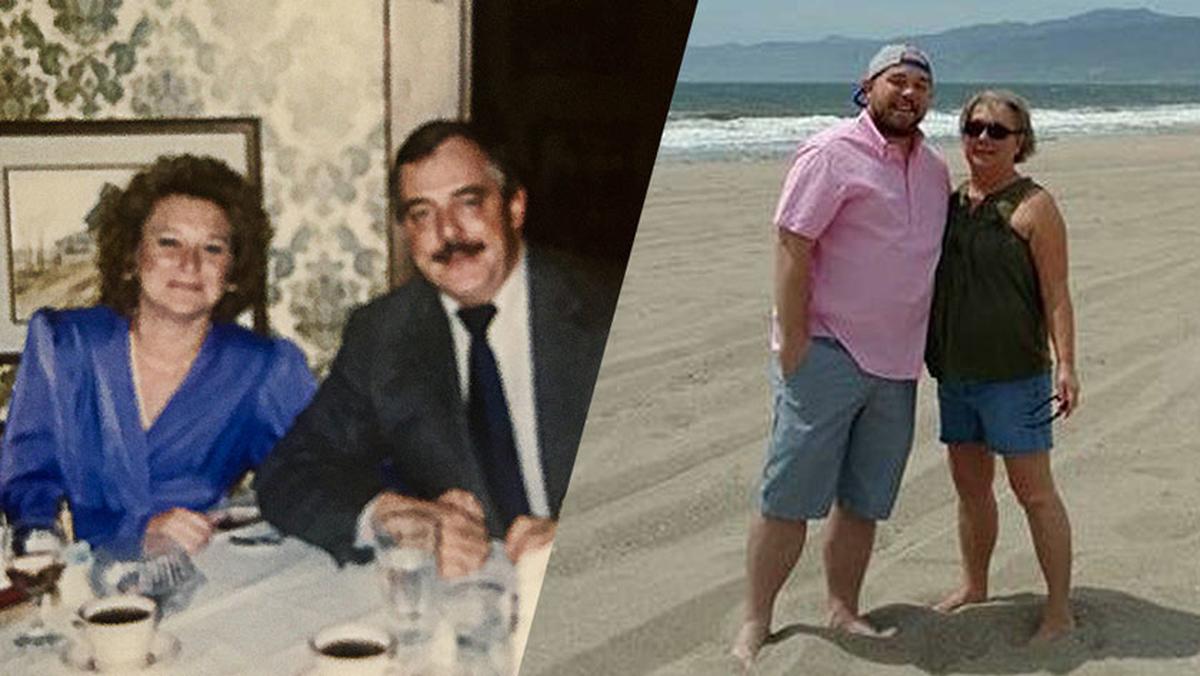 It's not every day that someone's J!Effect story begins before they were born. For contestant Ryan Hughey, his appearance on today's show was the culmination of a long-standing family bond over Jeopardy! – and it all started when his parents first met 28 years ago. Here's Ryan's story, in his own words:
How Jeopardy! Brought His Parents Together
Both my parents were divorced at the time from their previous marriages. They were both staying at an inpatient facility – and that's where they met.
Patients were encouraged to spend time out of their rooms. So in the common area, they'd watch TV and my dad would turn on Jeopardy! and my mom would watch it with him. They had a bond. In fact, one of their friends who was also a patient at the time said later that he knew they were in love by the way they would look at each other while they watched Jeopardy!
Once they were both done with their time there, they married within six months and I was born a year later.
Growing up With Jeopardy!
We were a big TV household to begin with, so we usually had our set of shows we watched, starting with Jeopardy! Once I got old enough to start answering for myself, we'd all try to beat each other, sometimes keeping score, even. It was a big thing for me to try to answer before my parents because they're both very smart.
Ryan's Road to the Podium
I started trying to get on the show as early as the Teen Tournament. And my mom had tried to be on the adult show, so she encouraged me to try out myself.
I had taken online tests or the various initial steps basically every year since I was a teen. Then when I got to college, I got an in-person audition for the College Championship out in Kansas City and I didn't make it. I still tried out every year since then as an adult. I got a call this year about going to the in-person audition in Chicago and then I made it on. I couldn't believe it.
Fulfilling "a Lifelong Dream"
My Jeopardy! experience was great, especially with the support of my mom. She helped me get up to Chicago to the audition and went with me. She helped me get out to L.A. and we made a whole trip of it. She's been really supportive and it was great to have her with me, especially since she was part of instilling the love of Jeopardy! in me. Sadly, my dad passed away in 2009, so he wasn't able to see it. But I know he would've been excited for me. It was a lifelong dream, you know? It was something that everyone in my family, especially in my immediate family, has tried to do and wanted to do, and to be the person who got to do it was pretty awesome.
Has Jeopardy! changed your life? Tell us your J!Effect story!