ICYMI: 9-Game Champion Buzzy Cohen Answers Fans' Burning Questions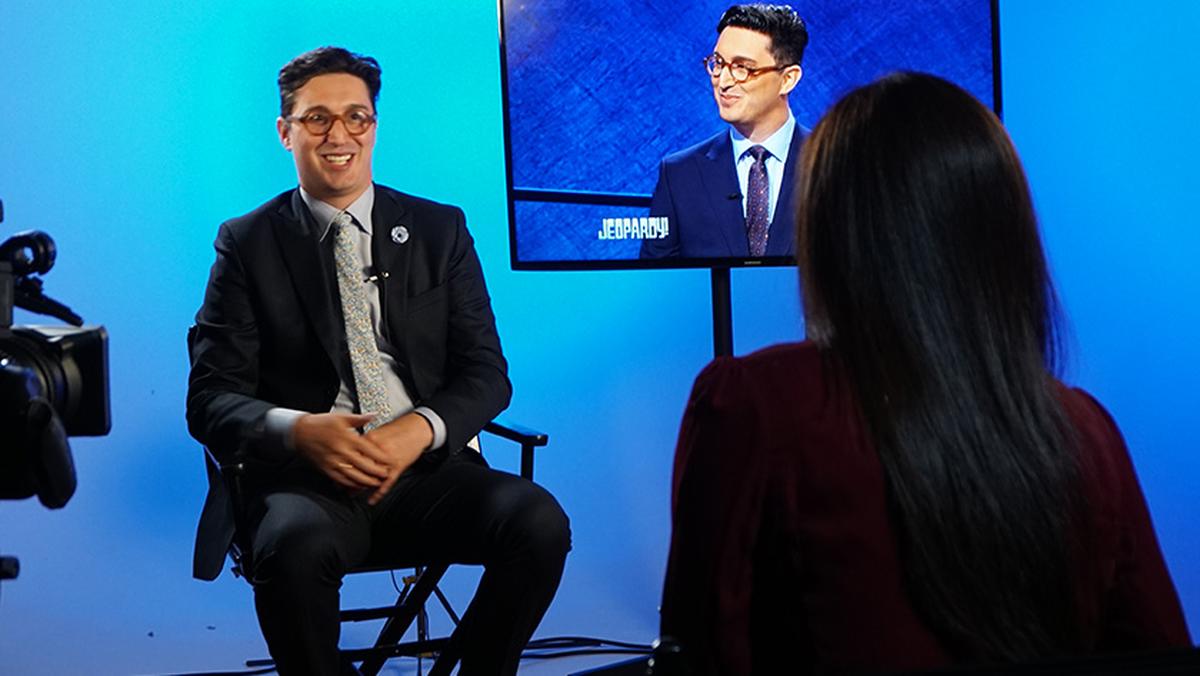 In case you missed it, we sat down with recent nine-game champion Buzzy Cohen for Jeopardy!'s first ever Facebook Livestream. We received over 500 questions from fans, and Buzzy answered as many as possible over the course of the 30-minute Q&A, with a breadth of topics that included his circular-framed glasses, hairstyling product of choice, gameplay strategy, and plans for his winnings.
Replay the broadcast by clicking the above link and share with someone who enjoyed Buzzy's nine-game winning streak.