Meet the Duo Who Beat Matt Amodio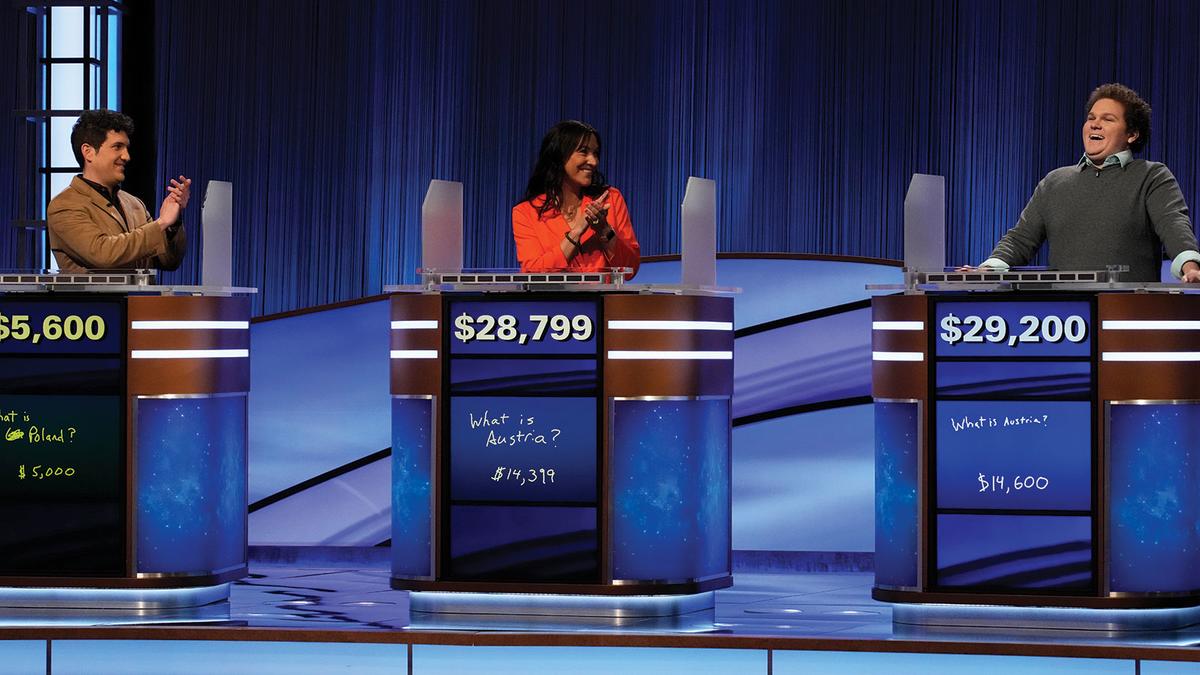 Following a fiercely competitive matchup on Monday in which he pulled off a narrow victory against co-competitor Jessica Stephens, and a surprising upset against super streaker Matt Amodio, Jonathan Fisher has become the new Jeopardy! champion!
"I'm still processing it," Jonathan said. "It was such a close game with Matt and with Jessica too that I went into a fugue state."
Jonathan, an actor originally from Coral Gables, Fla., emerged victorious after picking up two Daily Doubles during the Double Jeopardy! round and responding correctly to the Final Jeopardy! clue. His closest competitor, Jessica, also responded correctly during Final. Although she wagered aggressively on the last clue, she didn't quite have the bank to grab the top spot. Still, it's only fair to point out that for just a moment there, she was the first person to beat the seemingly indomitable Amodio. Matt placed third with $5,600 — his historic 38-game streak finally coming to an end.
"Everybody's so smart and so competent that this could happen any game," Matt said. "And this time it did."
As a longtime fan of the show, who has followed Matt's record-breaking run, Jonathan admits that defeating the champ who holds the No. 2 title for most consecutive game wins was a bittersweet experience.
"I was expecting to do one show and have a great experience, and go home," Jonathan said. "So, hopefully I can kind of keep it going and see, but honestly it's probably not going to get better than that first show."