Matt Amodio's Historic Jeopardy! Streak Comes to an End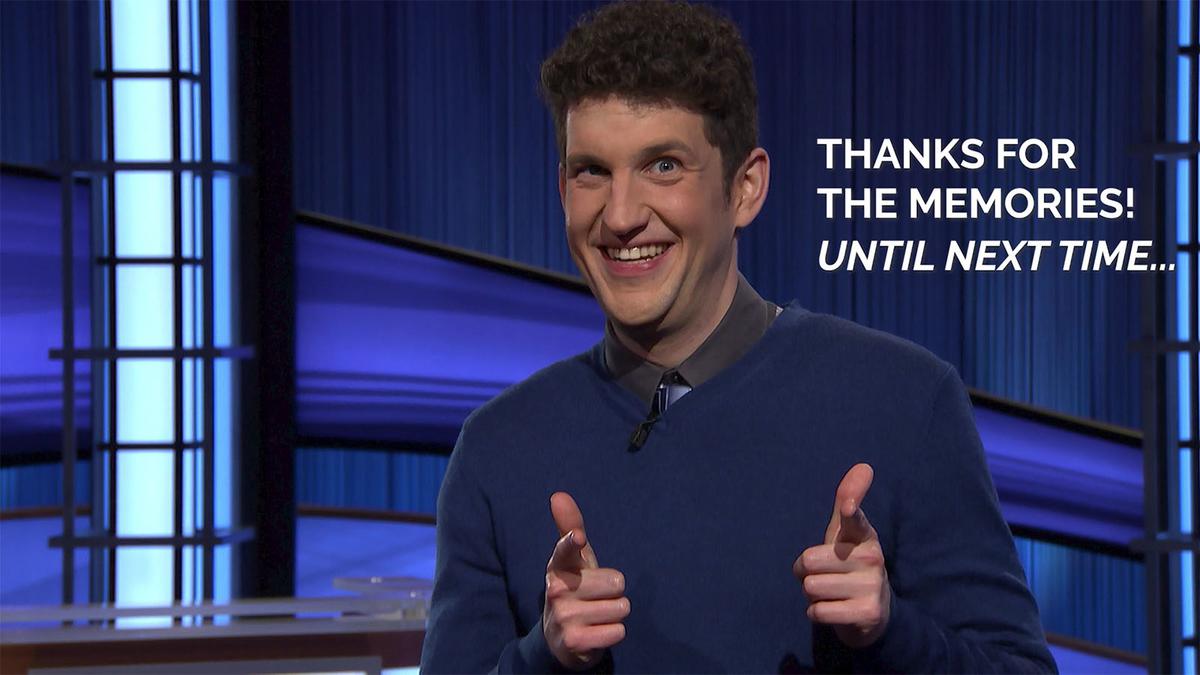 After 38 consecutive game-wins, 1,299 correct clues and a $1,518,601 payday, Jeopardy! champ Matt Amodio is hanging up his buzzer.
"To see myself on this stage at all was an honor," Matt said. "And everything that's happened since, I just can't fathom."
Matt's historic run concluded on Monday when the long-running champ placed third in a matchup against Jonathan Fisher, an actor from Coral Gables, Fla. and Jessica Stephens, a statistical research assistant from Nashville, Tenn.
"I'm still processing it," Jonathan said, discussing the moment he defeated the 38-game champ. "Matt is so good that it was just kind of an honor to be there with him."
Last season, Matt began blazing his way through the Jeopardy! history books, breaking record after record. Now, only Ken Jennings has won more consecutive games with 74 game-wins.
"Matt is just such a fantastic player," Ken said. "The one thing I admire more than anything else on Jeopardy! is consistency. It's so hard to come out and win day after day and week after week."
For show host Mayim Bialik, it was a combination of Matt's wide range of knowledge, sharp buzzer skills and easy-going demeanor that made his record-breaking streak most memorable.
"He was unbelievable, and also really, really fun to watch," Mayim said of Matt. "I don't think that I've experienced in all the time that I've been here anything like that, with the pace and intensity that he was able to keep up."
Matt's run may be over, but he's still the top contender in the next Tournament of Champions. So until then, we'll see you later, Matt!