The Season of Jeopardy! Super Champs: Jonathan Fisher Continues Streak With 10th Win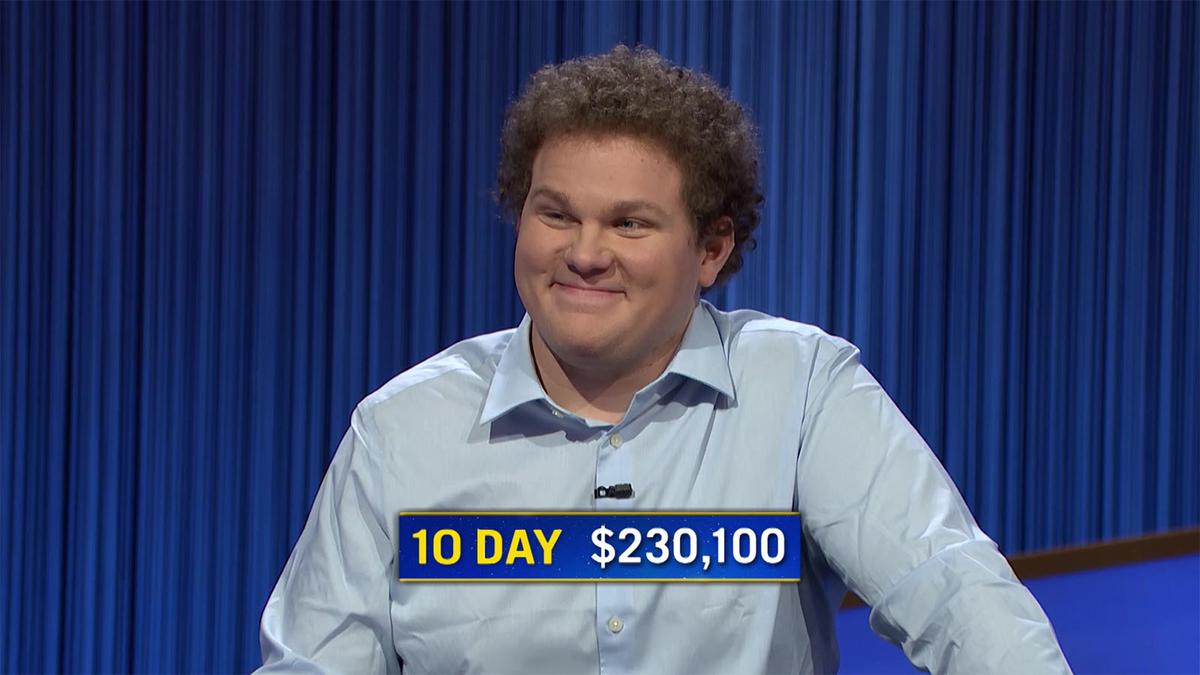 It isn't often that a giant slayer becomes a giant. But with 10 wins under his belt, Jonathan Fisher is making his mark in the Jeopardy! history books.
Since putting a stop to Matt Amodio's 38-game streak last week, the 10-day super champ has earned a spot in the next Tournament of Champions and racked up a total of $230,100.
"I didn't even imagine that I would win one game, so nine more than one is pretty neat," Jonathan said.
Jonathan's latest victory marks the first time in show history that there has been back-to-back double-digit champions. It also places him in the elite company of some of the game's top players, with only 10 other contestants ahead of him for consecutive game wins.
"I know quite a few of them and they're not just really great, but kind of the greatest of all time level," Jonathan said. "The whole thing is a little out of body right now."
Will Jonathan be able to defend his title and win his 11th game? Tune in on Monday to find out!