A $100,000 Grant That Began With a Call From Mom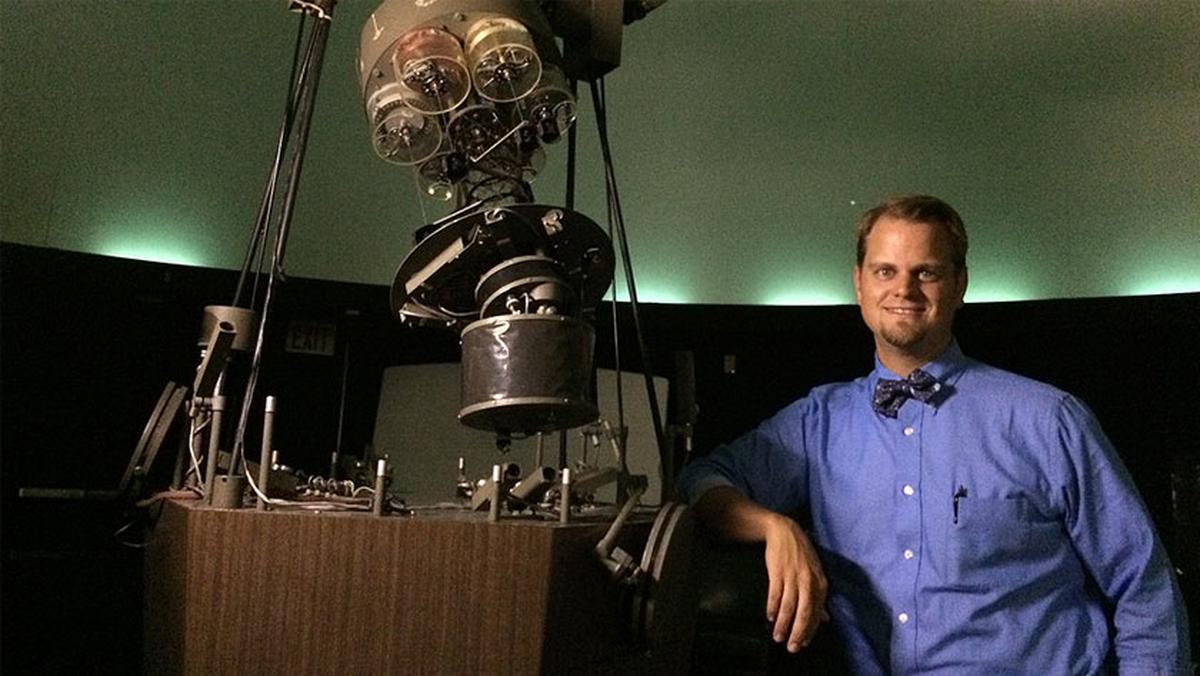 For 10 years, teacher Rob Webb had seen the planetarium at his Pequea Valley High School fall into disrepair. He took the initiative to make repairs wherever he could, but increasingly found that more substantial refurbishments demanded immediate attention. Enter the Jeopardy! Effect. While watching the Jeopardy! Teachers Tournament, Rob's mom discovered the show's partnership with the Farmers Insurance Thank America's Teachers grant program. She encouraged Rob to apply. After a proposal from Rob and support from his community, his project was chosen for one of the five annual $100,000 grants offered by Farmers to fund the much-needed repairs. Little did he know that this project would grow beyond his expectations. Here's how it happened, in Rob's words.
A Need to Keep the Planetarium Alive
The company that made our school's planetarium doesn't service the one we have anymore. We're talking about mercury vapor tubes and huge coils of wire – they're 50-year-old electronics, so it's tough to get them fixed. I knew I had to get some funding to keep my planetarium alive.
I was on the phone with my mom one day, and she said, "I saw this thing on Jeopardy! about a Farmers Insurance Thank America's Teachers grant – is that something you would be interested in?" I didn't know what it was. But she sent me the link, and I saw the $100,000, and said, "You know what? I'll give it a shot." I took a day to write it up and get things going, and it took off from there.
Hundreds of different teachers applied, and so among hundreds I got picked as one of the top 15 to be finalists for the $100,000 grant. I've been dreaming of something like this for 10 years. Before all of this, I thought, "This will never happen, it's way too much money." So it's crazy to think that it's going to happen!
The Process and Initial Goal
After getting the $100,000 grant, my first goal was to get the planetarium from limping to at least a brisk walk. Around the perimeter of the planetarium, we've got a hundred or so lights – incandescent bulbs that break super easily. To replace those, it cost $20,000, but now they're LED lights, so they're energy efficient and have a much longer lifetime.
We're also getting a sound system so I don't have to shout over kids anymore. Another portion is going to new carpets. And a big portion is going to new chairs, because our chairs are 50 years old. I want to make it a space where we can do more than just planetarium shows, to have some activity space. So I also bought chairs that are stackable and movable to free up space to do more things.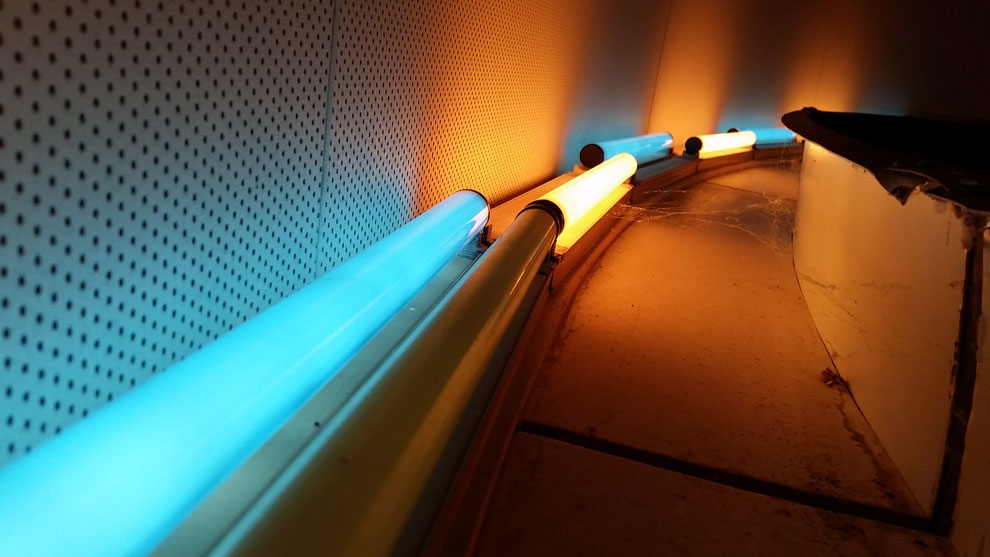 LED replacement lights were first on Rob's list of renovations and cost a total of $20,000.
The Spark That Lit the Flame
I was getting all that stuff put in using the $100,000 grant, and then my school board and CFO said, "Hey, you've done an excellent job here. We're going to fund the rest." I said, "...what do you mean, 'the rest'?" And they said, "Well, what do you want?"
Because of that, we're also going to get a full-dome digital system. We're getting digital projectors that actually project the night sky, basically like any city planetarium that you go to, along with some other peripherals that go along with it. Basically, it was the spark that lit the flame that lit the bonfire. At the end of this, we're going to have a full digital planetarium down in Pequea Valley.
It really is remarkable. The community got the original grant for us by voting on the Thank America's Teachers website, so really I have them to thank for getting the momentum going. And we have the support of the school board, which I can't thank enough.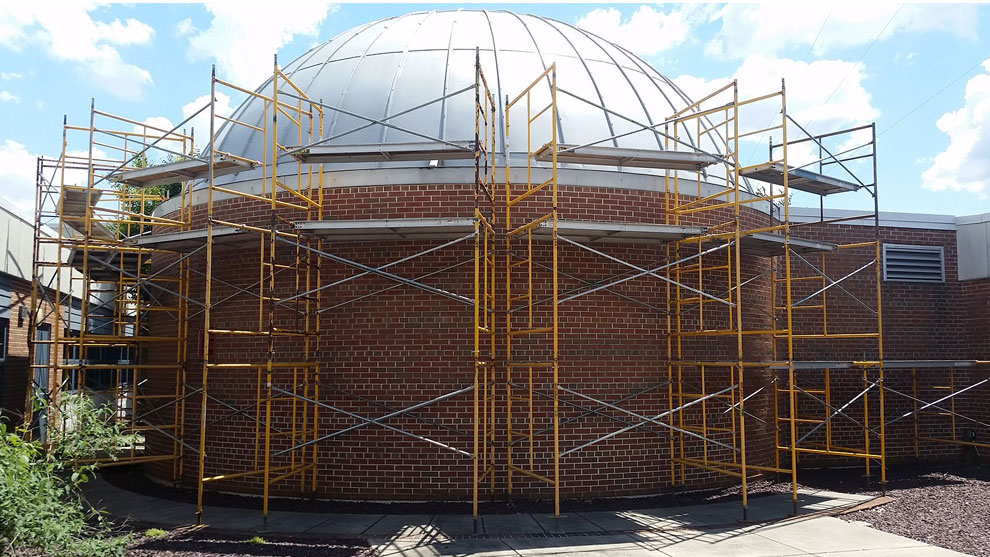 With extra funding from the school, this will be a fully functional, digital planetarium.
The Significance of Farmers Insurance's $100,000 Grants Program
It means that teachers are valued. It means that someone believes in the aspirations of an educator. It means that learners are able to experience the most engaging environment possible through their teacher, and thus able to achieve their goals more easily and meaningfully.
Good Things Happen
If you believe in something, you have to try and put yourself out there. Good things happen if you're doing decent things. It's not always about getting that one thing; it might be about applying for five things and getting one that is awesome. Astronomy is something I've been passionate about ever since I started teaching it 12 years ago. I love it, I think it's accessible, I think it's interesting – and I want to impart that to students.
I'm so excited to see what my students will be able to do with it. For example, I have a student who really wants to create shows for the next three years while she's a student at our high school. I'm really looking forward to seeing how we can use it to branch out. It means expanded possibilities for us.
Through its Thank America's Teachers program, Farmers Insurance annually gives out five $100,000 grants to teachers, along with 180 $2,500 grants to help teachers expand projects in their classrooms. In addition, all of the teachers from the 2017 Jeopardy! Teachers Tournament received $2,500 grants as well.
For more information about Farmers Insurance Thank America's Teachers, go to www.farmers.com/thank-americas-teachers.