Big Wins Week 3: James Holzhauer, Emma Boettcher and More!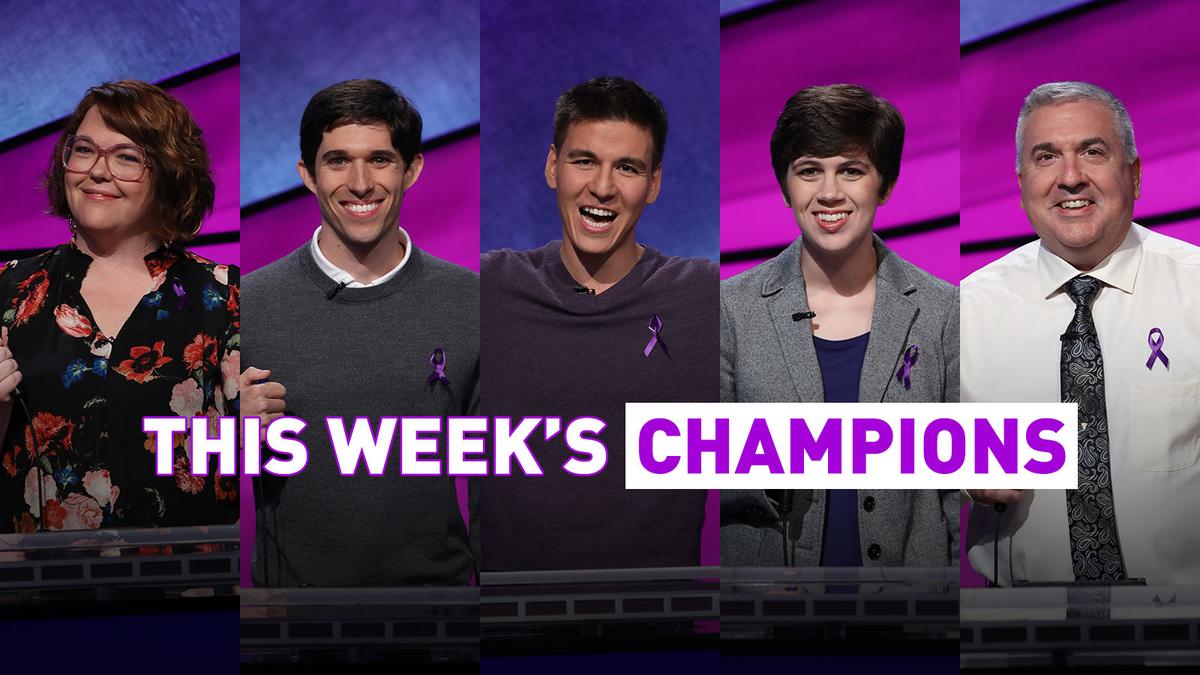 The final week of Big Champions, Big Wins is one you won't want to miss. Revisit one of James Holzhauer's record-making games, then fast-forward to his fateful loss to Emma Boettcher in a near-perfect game. Tune in next week to watch the final pieces of the puzzle fall into place for the 2019 Tournament of Champions!
MONDAY         Anneke Garcia, 4-game winner
TUESDAY        Steven Grade, 5-game winner
WEDNESDAY  James Holzhauer, 32-game winner
THURSDAY     Emma Boettcher, 3-game winner
FRIDAY            Francois Barcomb, 2019 Teachers Tournament winner
SEE MORE: Catch up on the big champs of this summer's encore.